Description
Siamo lieti di ospitare la presentazione ufficiale di LePark, uno spazio interattivo accessibile, una piattaforma creativa unica, dove esprimere il proprio talento.
Durante l'incontro verrà analizzato il processo che ha portato all'avvio di questo nuovo modello di business e le caratteristiche di questi nuovi spazi, dove a fare da cornice ad ogni forma d'arte sono le aree condivise, le attrezzature professionali, l'ambiente di design e l'open space versatile.
Spazi temporanei attrezzati, desk, sale riunioni e polifunzionali, uffici e aree buzz, sono i luoghi ideali per costruire nuovi team di artisti e mettere alla prova le proprie idee.
LePark infatti è un polo dal profilo internazionale dove incontrarsi, connettersi, produrre e dove non è solo la musica a farla da padrona ma viene valorizzato ogni tipo output e rappresentazione.

Ai partecipanti verrà condiviso un "coupon estate" e alcune ore gratuite per visitare e testare gli spazi.


---
IL RELATORE: ALBERTO ROVERONI, musician / producer/ manager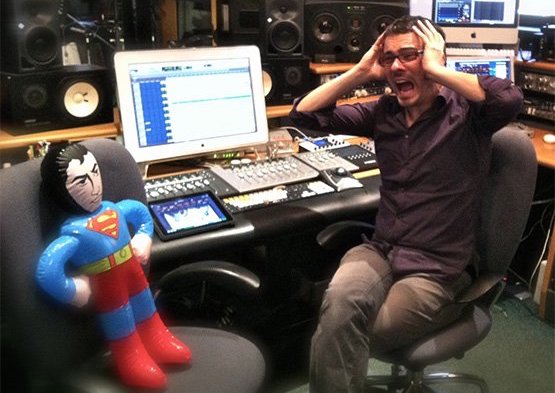 Alberto Roveroni started playing drums at the age of 10. At 12 he got his first audio-tape deck, at the age of only 17 he was performing at his first 5000 people audience for a live concert organized by a famous pacifist movement in Rome and broadcasted worldwide. Since then Alberto has played on hundreds of music concerts around the world and in 1996 he opened is first recording studio "La Fabbrica del suono" (sound factory) in Padova.
Since its opening, "La Fabbrica" has quickly become a pivotal place for musicians in the north of Italy until 2008 when he moved and relocated to Milan.

Alberto's collaborations have proven he is always able to bring inspiration, his typical and rare accuracy and great love for music.
In 2002 he founded with Marco Ruffatti one of the first Vj/electro music live group and has performed in Italy, UK, Norway, and France
Some years later with Gary Marlowe, he founded also Bear&Kaiser a production team specialized in Music for Film production mainly for the German Tv/Cinema.

After nearly 20 years of activity he continues to sound engineer and produce music for his personal project as well as major labels acts, and he has performed in UK, France, Norway, Italy, and the USA and he received the 2008 silver prize at the VCA wards as cluster-1 for the Peter Gabriel "signal to noise" remix.
For the Italian Market, he has worked for 6 Years as Q Recording Studio manager for Pooh and has co-produced/engineered Album For Mario Biondi and many others Italian artists.
IL PARTNER: BOXY

Boxy introduce un approccio rivoluzionario per i trattamenti acustici;
non stiamo parlando di semplici cabine insonorizzate, bensì di un sistema costruttivo che non solo risponde a qualunque esigenza ma che si traduce anche in un investimento per il futuro.
Ogni spazio progettato è modulare e costruttivo, quindi espandibile, modificabile, removibile e rivendibile. Non si tratta di tradizionali cabine insonorizzate messe in una stanza dalla quale non uscirà più, ma di un oggetto che potrà crescere, essere modificato oppure riposizionato nel caso decideste, per esempio, di cambiare casa.
Il nostro team, composto da professionisti del settore e da un ventaglio di ingegneri, musicisti, interior designers e architetti, lavora insieme affinché il risultato finale rispecchi appieno il vostro gusto personale, creando ambienti di comfort per lavoro, studio o divertimento.
Che stiate pensando a una sala prove, a un recording o mastering studio, a una sala per l'insegnamento in una scuola o ad un'insonorizzazione per i macchinari della vostra industria, Boxy risponde con una vasta gamma di soluzioni in diverse misure e modelli. Le nostre certificazioni europee garantiscono le performance finali, ambienti sicuri e igienici.
Per questo Boxy è il vostro investimento migliore.
Il vostro strumento di lavoro numero uno.
I vantaggi del sistema costruttivo Boxy:
prestazioni e risultati certificati e garantiti
tempi di costruzione bassissimi, uno studio boxy standard viene costruito e consegnato chiavi in mano da 2 a 5 giorni lavorativi, in base alle dimensioni e finiture interne. (tempo costruzione post progettazione)
espandibilità e modularità
rivendibilità
lo studio e il suono di esso, la sua "consistenza sonora" sarà sempre con voi, in quanto da oggi il vostro studio può trasferirsi insieme a voi…
possibilità di customizzazione interna e accesoristica infinita.
ricambio aria e climatizzazione professionale
alto abbattimento acustico
possibilità di grande uso di superfici vetrate