Les Brown in London II - Live Your Dream

Saturday, 20 January 2018 from 09:00 to 18:00 (GMT)
Event Details
Welcome to the Most Inspirational event of 2018 with Les Brown at Central Hall, Westminster, London!
Join Les Brown and his amazing line up of inspirational and motovational speakers from around the World.
Attending this amazing event will give you the opportunity to Transform your Life, Business and Income and more importantly show you how you can LIVE YOUR DREAM! 

Where is the event: Central Hall, Westminster, Storey's Gate, Westminster, London
What date is the event:  Saturday 20th January 2018 
What time is the event:  9.00 am - 6.00 pm GMT
What tickets types are there: Gold, Elite VIP and Elite Plus VIP
The International Speaker Line Up


Main Speaker: Mr Les Brown - Master of Motivation "LIVE YOUR DREAM"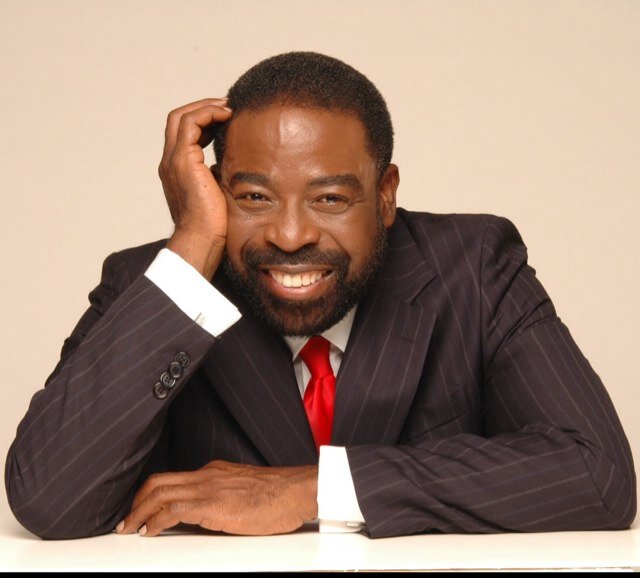 As one of the world's most renowned motivational speakers, Les Brown is a dynamic personality and highly-sought-after resource in business and professional circles for Fortune 500 CEOs, small business owners, non-profit and community leaders from all sectors of society looking to expand opportunity. For three decades he has not only studied the science of achievement, he's mastered it by interviewing hundreds of successful business leaders and collaborating with them in the boardroom translating theory into bottom-line results for his clients.
As a premier Keynote Speaker and leading authority on achievement for audiences as large as 80,000—Les Brown energizes people to meet the challenges of the world around them. He skillfully weaves his compelling life story into the fabric of our daily lives. The thread is forever strengthened, touting why you can't afford to be complacent and to aim high, achieve and actively make an impact on the world.
Les Brown never tires of using his energies to transform the world, well-beyond the podium and public appearances, meshing traditional and social media to empower his audiences. Hundreds of thousands are watching him on YouTube and tens of thousands interact with him regularly on Facebook. He has a keen way of turning what he touches into gold. Over 20 years ago, he won a Chicago-area Emmy® for his unsurpassed fundraising pledge drive for the Public Broadcasting System. Followed by several bestselling books and hosting popular national talk shows on television and radio.
Addressing audiences from Denmark to Dubai, Canada to the Caribbean, Les Brown is invited back again and again for his powerful message and the ability to connect deeply with people from all walks of life. It isn't just his great smile and his way with words that motivates people to take action like never before; when people face roadblocks or adversity it is the depth of his knowledge on achievement that creates lasting results.
Les Brown's straight-from-the-heart, passion and high-energy, motivates audiences to step beyond their limitations and into their greatness in many ways. Over the past decade, Les has expanded his role from keynote speaker to Master Trainer, creating the kind of workshop learning experience that got him committed to personal-and-professional development many years earlier. His charisma, warmth and humor have transformed ordinary people into extraordinary achievers by using his own life, and his in-depth study of others' challenges, to build an understanding of what works, what doesn't work, and why.
Revered as an icon by his colleagues, Brown received the National Speakers Association coveted Council of Peers Award of Excellence (CPAE), and ultimately, its most prestigious Golden Gavel Award for achievement and leadership in communication. Toastmasters International also voted him one of the Top Five Outstanding Speakers. Worldwide. Legions of followers flock to stadiums and arenas to hear a man who never stops believing that with proper guidance and training you can achieve anything you desire in life.
A stumbling block in elementary school was when he was mistakenly declared, "Educable mentally retarded," teachers did not recognize the true potential of little Les Brown. However, he used determination, persistence and belief in his ability to go beyond being a sanitation worker to unleash a course of amazing achievements including broadcast station manager, political commentator and multi-term state representative in Ohio.
Les Brown is committed to motivating and training today's generation to be achievers and leaders as he introduces new audiences every day to It's Not Over Until You Win, Up Thoughts for Down Times and Fight For Your Dream. Les Brown's audio series,"Choosing Your Future," remains his all-time bestseller for its acclaimed impact worldwide.
In business as in real life there are always going to be ups and downs. However, where there is a will, there is always a way to achieve amazing results for your organization when Les Brown fills the room with his high-impact, customized message and standing ovation performance!
---
Speaker - Althea Grant BetterMUSTcome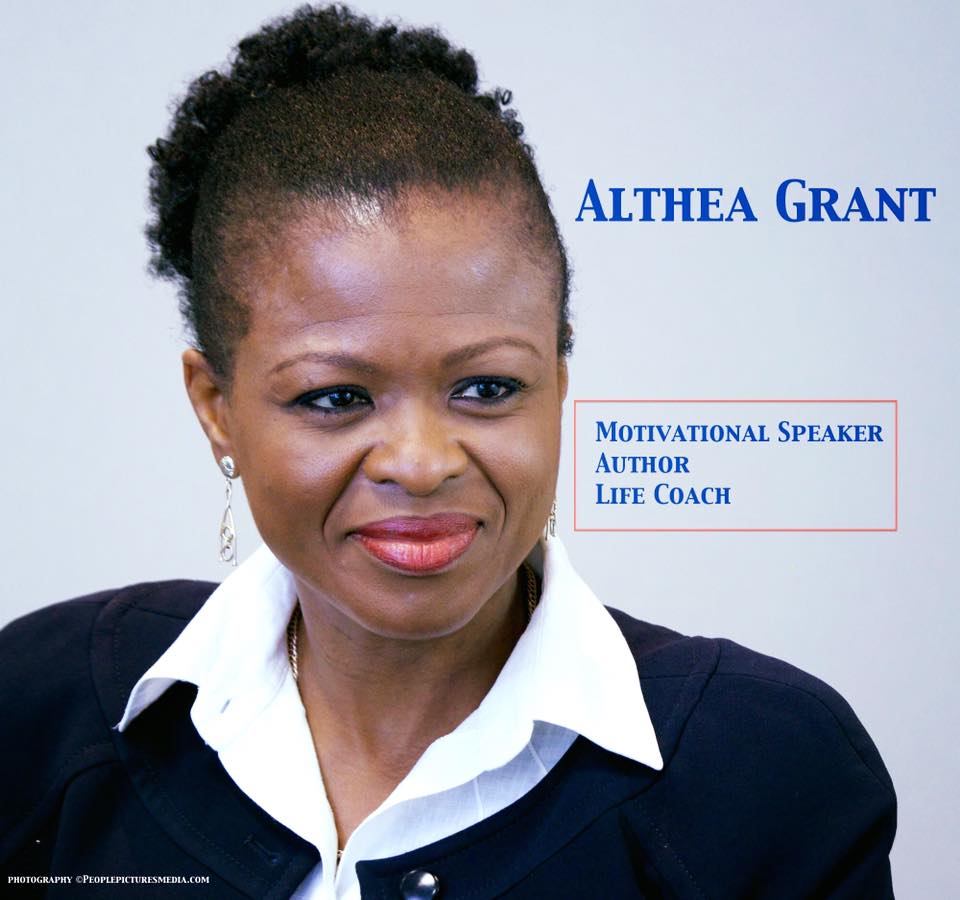 Althea Grant is a Family Lawyer in England who stepped away from her profession to become a International Professional Speaker in 2012 and an Author in 2015.  She has spoken on many stages in UK and abroad. She has shared the Stage with such luminaries as Les Brown, Anthony Robbins, Donald Trump (now US Presiden) Lord Seb Coe, Andy Harrington (Althea's first Mentor) and in South Africa at the same event as Keynote Speaker Sir Richard Branson, Raymond Aaron, Greg Secker, Dr John DeMartini, Robert G. Allen and many more.
In 2013, Althea met Les Brown when they spoke at the NAC in Jo'burg. Mr Brown was impressed with her speaking abilities and introduced himself as a possible 1-2-1 Mentor. This professional training as part of Les Brown's Platinum Speakers,  has increased the confidence and ability of Althea to reach the hearts of her audience.  She is a strong confident engaging speaker with communication skills drawn from her training and experience as an advocate as well as a Professional Speaker.
In 2015, Althea went from 'major operation to major event' , when Mr Brown agreed to Speak on the London stage with her (and a small team) as Promoter. This was her first foray into event management and promotion but that did not stop the event from being a massive success. 
Now in 2018, after 2 years, Althea will again host Les Brown In London to fulfill her destiny to help other find their #BetterMUSTcome and go from 'Adversity to advantage'.  
---
Co-host - Spencer Fearon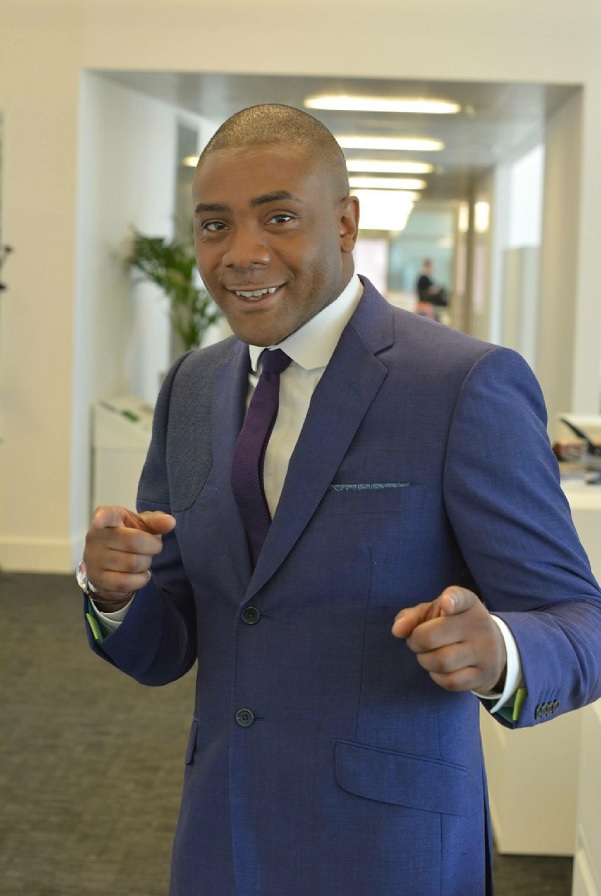 Spencer Spencer Fearon, a former professional prizefighter turned promoter, is an established role model and inspirational figure on the British boxing scene. He is well known and respected by the boxing fraternity and also known as, "Mr Knowledge." After retiring from the paid ranks he became a gym owner and a boxing manager of several champions from British Commonwealth to World title holders. His "Hard Knocks" promotional company has staged several professional boxing shows since 2008 and has received industry awards for innovation. Fearons contribution beyond the ropes has been just as impactful.
He now co-presents as pundit and boxing historian on Sky Sports "Ringside #Toe2Toe" and "Ringside Toe2Toe" podcast. Fearon's dedication and contribution to the weekly boxing programme, has now accredited it to being one of the highest following on boxing podcasts in the world, with a global audience of 1,000,000 plus. Fearons has also cultivated a proficiency in inspirational speaking. He possesses the key qualities that are essential for motivational speakers. He has extensive experience, he is able to connect with his audience, his material is edgy and has contemporary application appeal. His confidence and effective use of voice and body language places him in the top quartile of sought-after speakers. He is one of Sky Academy's weekly main speakers to college and university graduates and also to business entrepreneurs. He imparts a message of the art of positive thinking  and the science behind it to achieve your goals.
www.champions-speakers.co.uk | @Spencer_Fearon
---
Guest Speaker - Douglas Vermeeren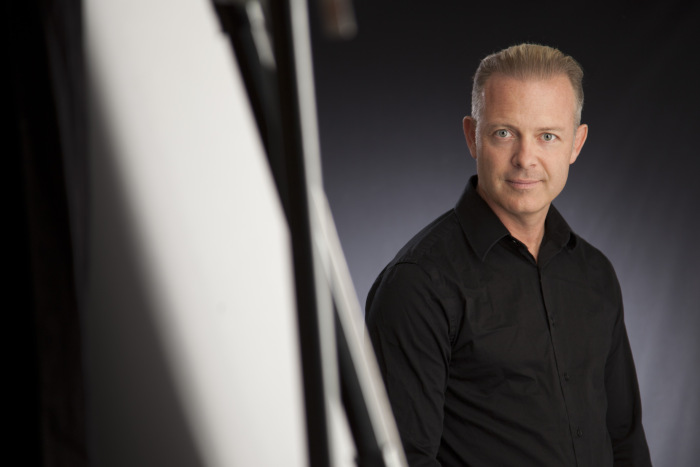 Douglas Vermeeren is the CEO of 10X Your Speaking Business and considered the top speaker trainer in North America. His students are reaching top tiers in their speaking business. He is also the producer of 3 of the top ten personal development movies of all time and a regular featured guest on FOX, FOX Business, CNN, ABC, NBC and others on the business of speaking. He is the author of multiple books on growing your speaking business in todays marketplace. If you are ready to grow your speaking career you've come to the right place.
---
Guest Speaker - Raymond Aaron



Raymond Aaron, has committed his life to teaching people how to dramatically change their lives for the better. Raymond transforms lives by helping people tap into their own potential.
Today, Raymond is helping people achieve greater wealth, branding, recognition, confidence, respect and authority. Raymond teaches his clients how to become respected authorities and experts in their fields.
Raymond Aaron has shared his vision and wisdom on radio and television programs for over 20 years. He is the author of 8 best-selling books, including Branding Small Business For Dummies, Double Your Income Doing What You Love and the co-author of New York Times best-seller Chicken Soup for the Parent's Soul and author of the Canadian best-seller, Chicken Soup for the Canadian Soul. He is also an avid adventurer having completed one of the world's toughest races, Polar Race (a 350 mile foot race to the Magnetic North Pole).  This trek to the North Pole has inspired his newest title, How You Can Get Rich Without Getting Cold.
Raymond Aaron remains one of the most sought-after speakers in North America. He lives with his wife in Toronto, Canada and is the father of two daughters and two step-daughters and he is particularly proud of his grandson and three granddaughters.
Expert Guidance for You
One of the most sought-after speakers in North America
For over 20 years, Raymond has shared his vision and wisdom on hundreds of North American radio and TV programs
Author of 8 books and co-author of the New York Times bestselling Chicken Soup for the Canadian Soul™ and Chicken Soup for the Parent's Soul™.
The only author that has ever written a Chicken Soup For The Soul™ book and a For Dummies™ book
Acknowledged real estate master
Member of International Who's Who of Entrepreneurs
Listed in Canadian WHO'S WHO
---
Guest Speaker - Alfie Best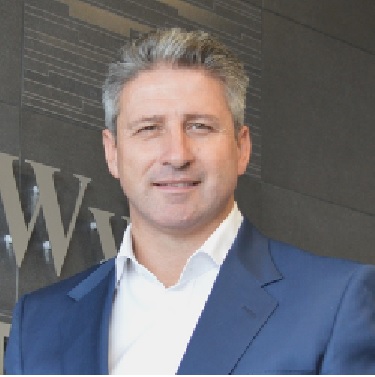 Alfie is a millionaire and businessman. Born in Leicester and grown up in poverty, Alfie Best started his professional path from scratch with his first business at the age of 14 years old, buying and selling cars and vans. During the 1990s, he became the owner of several mobile phone shops across London. Alfie bought his first mobile home park in Romford, Essex, in 2001 – the Lakeview Residential Park.
Fourteen years later, Wyldecrest Parks is one of the largest park home operators in the country and the only one within its business sector which is ISO 9001 accredited and has nationwide parks across England, Scotland and Wales. Over the years, Alfie started to expand into the corporate arena. Nowadays he has successful businesses within the hospitality and leisure, events, trading and finance industries – The Rare Cow restaurant chain, the Vinyl Bar, Kyoto Furniture and Best Park Home Finance. He and his son Alfie Best Junior have appeared on Channel 4's programme "My Big Fat Gypsy Fortune".  @AlfieBestUK
---
Guest Speakers - Llewellyn and Rhys Davies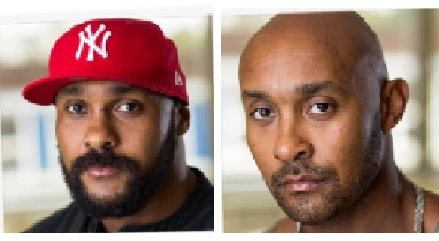 Llewellyn and Rhys Davies were born into humble beginnings but a mindset and attitude developed through elite level success in multiple sports has enabled them to go from champion athletes to two of the UK's most in-demand coaches. The tangible skills and winning mentality acquired during their journey through professional football, International champion boxing and award-winning bodybuilding has led to them becoming to most sought-after business coaches, public figures, motivational speakers and mentors in the country and sees the twins working with a variety of high net-worth individuals, property investors and business owners.
https://en-gb.facebook.com/CHAMPIONSOFMIND/   |    www.championsofmind.libsyn.com/
---
Guest Speaker - Johnny Wimbrey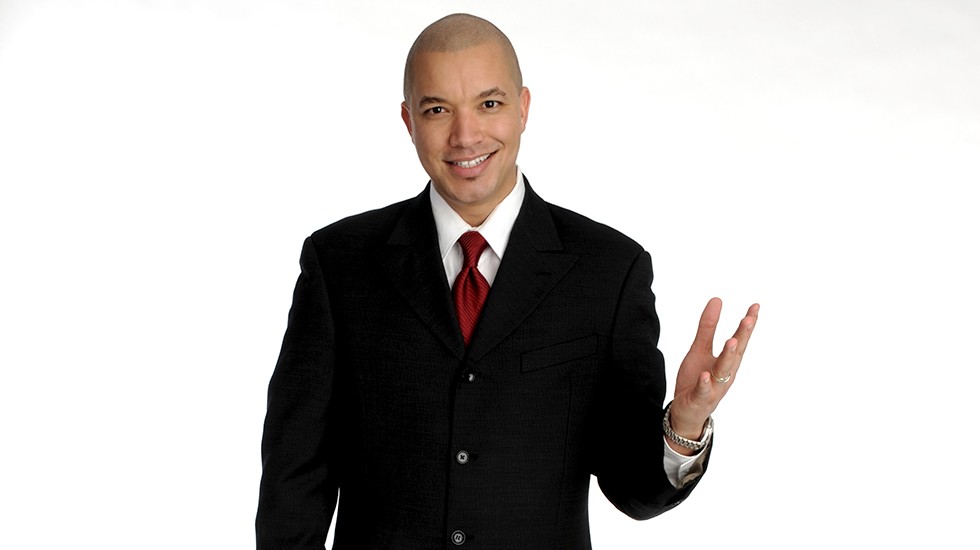 Johnny's famous mantra "Say Increase!" can be heard on almost every continent around the world. When Johnny rolls up his sleeves and delivers straight-talk to audiences from Africa to Australia, India to Italy, Sweden to Spain, they respond with energetic enthusiasm. His blunt honesty motivates people to stop thinking and start doing.
Johnny's incredible rags-to-riches story touches a chord in audiences from cultures from around the globe. He transformed his life from poverty and abandonment into wealth and opportunity. When he had nothing but dreams, he created a unique high-energy style that is as sought-after as an international currency.
Because he's literally been there and done that, people feel the connection to him that they have never felt to any other public personality. He inspires his listeners who dare to take the 'Journey to Wealth' with him, no matter what their background, race or religion.
---

 Guest Speaker - Harry Sardinas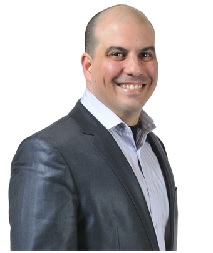 Harry is the bestselling author of the book, 'Climbing Big Ben: How to Survive, Thrive and Succeed in London'. He is also an international speaker and serial entrepreneur. Harry arrived in London in 2006 with no English and his first job was as a waiter in a pub. The long working hours and the low income motivated Harry to get out of the rat race by opening his first business in property that has achieved total sales of over 4m pounds. But his passion has always been to inspire others to take action and transform their lives. That is why he started a career as a public speaker and Leadership trainer and coach, winning the Toastmasters international public speaking contest 2 times. Harry as an international speaker had the privilege to share the stage with Anthony Robbins, JT Foxx, Blair Singer  and other elite speakers and leaders including Richard and Veronica Tan, Cofounders of Success Resources. He wants you to be empowered and develop your public speaking skills so you can speak like a leader. Harry is also the author of the upcoming book "Speakers are Leaders", on which this workshop is based. The Speakers Are Leaders Workshop is one of the best leadership workshops in the world today and will definitely transform your life.
---

 Guest Speaker - Chef Keidi Awadu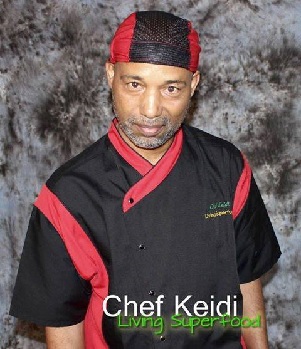 is a Las Vegas based raw food chef who has developed a brand of nutritionally dense cuisine he calls Living Superfood™.  He has pioneered a healing modality called "full-spectrum hyper-nutrition" which uses using gourmet raw food cuisine as delivery vehicle for clinical nutrition (food for healing) and functional medicine (disease prevention).
www.Keidi.biz   |   www.LivingSuperFood.com
---
Guest Speaker - Jacek Salek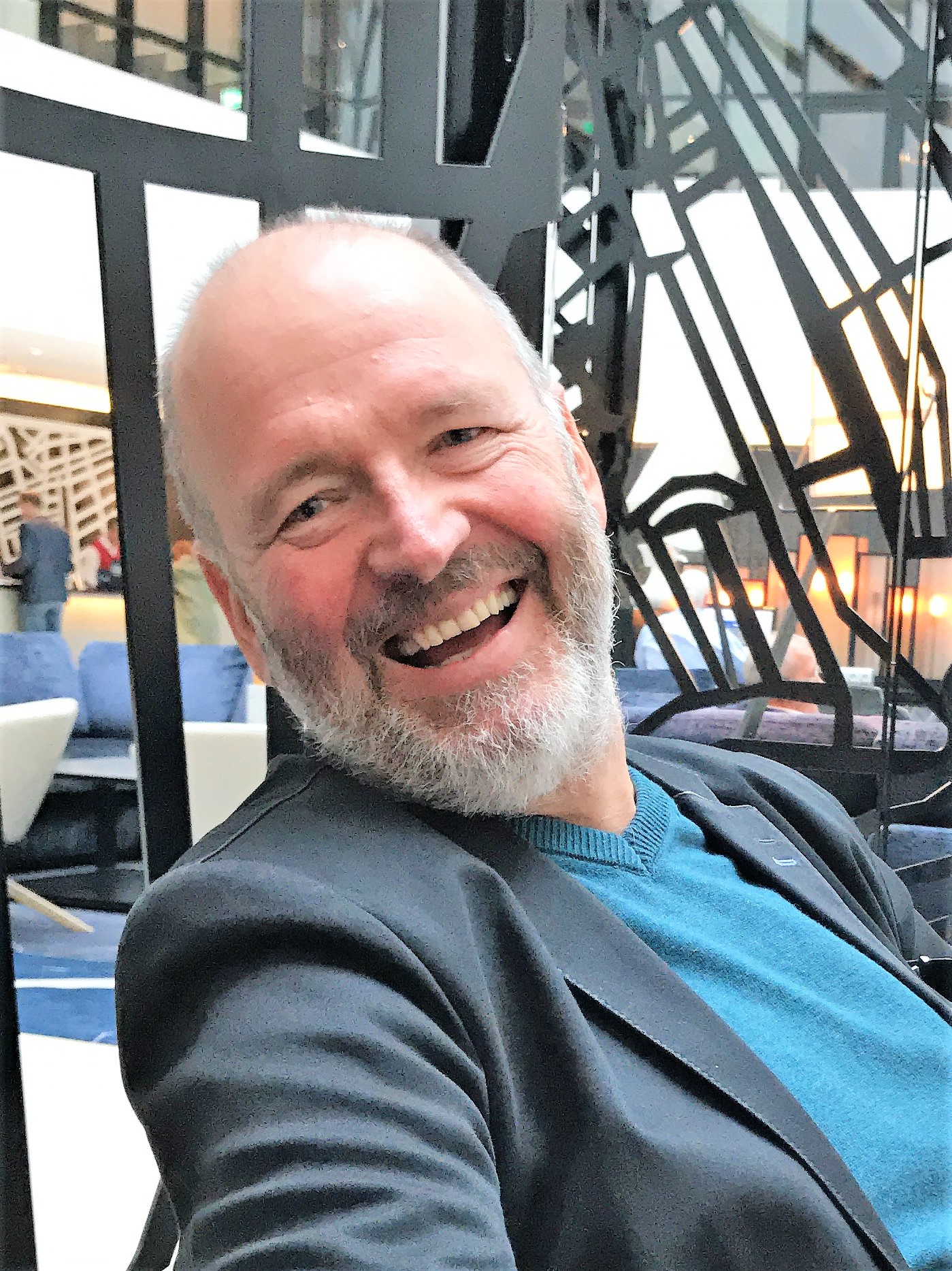 Jacek was born in Gdansk, Poland and grew up in the communistic Poland. Jacek was arrested twice by the communistic regime — the first time when trying to cross illegally through the Iron Curtain, and the second time when transporting a political magazine called Direction. After finishing medical university and receiving a grant to work on his PhD, he decided to change his career by entering entrepreneurship. In 1989 he was forced to close a company he co-owned with his friends and after losing all his money, he decided to emigrate to support his family.
He emigrated to the Netherlands where he worked first as a manual worker, and later as an independent advisor. In 1993 he started his own business in network marketing, growing it to over a US$1m in sales. During this period, Jacek was traveling extensively to many European countries and to the USA, discovering different cultures and different ways of living.
Today, Jacek is co-owner of a number of companies in the Netherlands and Poland. He is married and has three children and two grandchildren. He is sharing his experiences and personal philosophy as a public speaker and author.
www.linkedin.com/in/jaceksalek 
---
Guest Speaker - Sunil C. Patel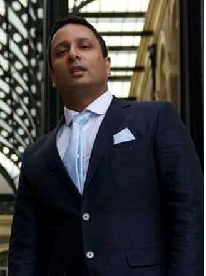 From a £4000 student loan I built a multi million pound empire. Now I want to serve society and build bridges not walls of greed. Hire me to speak at your event. Contact: info@vijyetaparmar.com
The greatest gift in life is the gift of giving.
---
 
Guest Speaker - Marie Cosgrove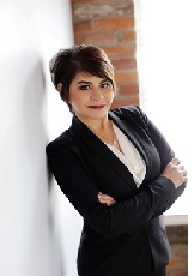 Marie is a certified speaker, trainer and coach with special interest leadership development, professional skills and personal growth. Trained and mentored by John Maxwell and mentors of his world-class faculty, she is equipped with the tools, resources and experience to help you and your team improve your productivity, performance and profitability. Whether you are looking for a facilitator for group workshops, corporate training in leadership, speaking, sales, or coaching skills for your leaders, or a speaker for your next event, she has access to exclusive content to help you reach your goals and objectives. As an accomplished Entrepreneur, Marie has worked with some of the most recognizable Fortune 500 companies, including FedEx and Sprint. As CEO of BalanceBack—considered the leader in fall prevention and having successfully launched a Medical Device Company by singlehandedly going through FDA 510k Clearance for CriticalCare Assessment®; plus, as part of John Maxwell's Team, trained as a Coach, Teacher and Speaker, Marie can guide you in moving you and/or your team or organization in the desired direction to reach your goals by offering workshops, seminars, keynote speaking, and coaching, aiding your personal and professional growth.
www.linkedin.com/in/balanceback   |   http://en-gb.facebook.com/public/Marie-Cosgrove
---
Guest Speaker - Chis'mere Mallard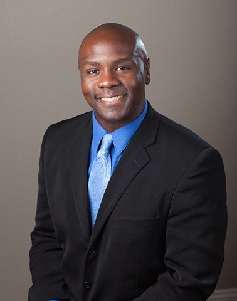 Chis'mere (pronounced "Shimere") Mallard is a native born son of Texas. His life and his story is one of overcoming. Raised by his mother and grandmother in Houston, he faced a life of hardships. Without a father in the home, Chis'mere lacked the proper role model that every young man needs when they are growing up.
Today, Chis'mere owns and manages successful businesses, represents several multi-million dollar companies, as well as his own life-coaching and inspirational speaking company: Chis'mere Mallard, LLC. His rise to this level was meteoric, due to his charismatic leadership and unstoppable ambition. As an inspirational speaker, Chis'mere shares his zest for life and positive attitude by motivating others. He loves to see others succeed.
---


PLUS  special guests from Les Brown's First Family of Motivation!
Ona Brown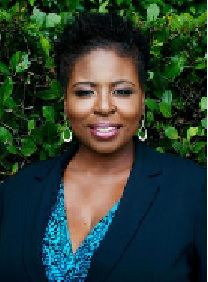 Ona has made her markas an expert in personal and professional transformation throughout the world, inspiring and motivating audiences in hundreds of cities in the U.S. as well as numerous locations abroad including London, England; Sydney, Australia; Johannesburg, South Africa and Stockholm, Sweden.
Along with her consulting, coaching and corporate training firm, World Impact Now (WIN), Ona continues to blaze a trail of transformation, empowerment and leadership development, breaking down perceived barriers and speaking to people of all walks of life.
---
Spend a DAY in the presence of GREATNESS learning strategies from Les and other successful 'SPEAKERPRENEURS'!
As one of the world's most renowned motivational speakers, Les Brown's dynamic personality, experience and business acumen are highly sought-after internationally by Fortune 500 CEOs, small business owners and non-profit and community leaders who are keen to expand their opportunities.
Revered as an icon by his colleagues, Les Brown has received The National Speakers Association 'Council of Peers Award of Excellence' and its most prestigious 'Golden Gavel Award' for achievement and leadership in communication and is rated as one of the 'Top Five Outstanding Speakers Worldwide' by Toastmasters International.
Are you fired-up and in flow in your business - or stuck and feeling stagnant?
Take a massive leap towards greater success, impact, and clarity in your personal life and business.
Discover proven strategies for success and how to inspire others with the power of your story.
Grab your chance to know how Les Brown can change your life!
NOW is your time to THINK - ACT - AND GROW RICH!  
"STAY HUNGRY" and remember "IT'S NOT OVER UNTIL YOU WIN"!
BOOK NOW and we'll see you on the 20th!  
Les Brown in London
Ticket Types - Les Brown in London 20th January 2018
GOLD       £177      now ONLY £77
ELITE VIP £697     now ONLY  £297
When & Where

Central Hall Westminster
Storey's Gate
Westminster
SW1H 9NH London
United Kingdom


Saturday, 20 January 2018 from 09:00 to 18:00 (GMT)
Add to my calendar
Organiser
Althea Grant
In 2014 Les Brown inspired Althea Grant to step away from her successful legal career and create her mastermind programmme the 'ULTIMATE SPEAKERPRENEUR'!  Althea is an experienced professional speaker who has spoken at the National Achievers Congress in London and Johannesburg. Now, on 12 November 2017, Althea and the Ultimate Speakerpreneur Programme brings the people of the U.K., and Europe, the experience of a lifetime with the opportunity to meet Les Brown in London.
Les Brown in London II - Live Your Dream