Lessons from improv comedy that transform learning at work
Description
Learning and laughing out loud - lessons from improv comedy that transform learning at work with Ryan Offutt

Thursday 6th December 2018 - Adelphi Room, Crucible Theatre, Sheffield

6.00 p.m. (arrival and refreshments) for a 6.30pm start.
6.30pm - Interactive session faciliated by Ryan Offutt
7.45pm - 8.30pm Informal networking and finish
Event Details:-
We are always improvising at work – leading a meeting, when our presentation slides fail to load, pitching a new idea, responding to a surprising 'no' that disrupts our plans.
On-our-feet creativity, empathy, building rapport and resilience in disappointment – these skills are invaluable for both the office and the improv comedy stage.
Improvisers master these skills through interactive exercises that develop collaboration, skilled listening, adaptability and spontaneity.
This workshop will show how exercises from improv, adapted for the workplace, can help create unforgettable, 'serious fun' learning experiences.
In this highly interactive workshop you will learn:
How improv comedy teachers help groups develop quick rapport - and why this matters for workplace learning.

How to blend robust, evidence-based knowledge with experiential exercises for maximum impact.

Why laughing matters.
About Ryan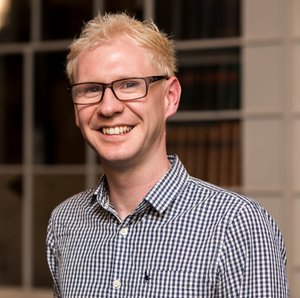 Ryan Offutt has ten years' experience as a work psychologist and professional development facilitator.. Ryan leads blended learning workshops that combine on-your-feet learning and the latest behaviour science research to help people be productive, creative, connected and focused at work.
Professional photography and video production may take place at the event, and these images may be used on future promotional materials for CIPD. Please note that by attending the event, you are giving your consent for your image to be used on any CIPD promotional materials.