Lessons From the New York Ghettos

Tuesday, 19 June 2012 from 16:00 to 17:30 (BST)
Event Details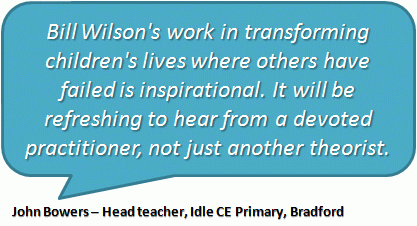 A rare & exclusive opportunity for educational professionals, school leaders & govenors. Visiting from New York, the pioneering educator Bill Wilson will be relaying the lessons of 30 years worth of investing into the lives of children & families in the ghettos of New York, and now around the world. His philosophy & practices have formed one of the largest & most influential children's outreach movements in the world.
Discover the practices he's refined over decades of engaging children from some of the most notoriously violent & poverty stricken neighbourhoods of New York. Be inspired by the principles which are the driving force behind the world-wide movement he has initiated.  What does it take to overcome the set-backs, the discouragements & the indifference encountered whilst working in such tough environments?  How do we reach the children & families that seem impervious to all other attempts to engage & assist them?
Nearly 250 years ago, a pioneer named Robert Raikes introduced an education program for the children of the English slums. At their peak, Raikes' "Sunday Schools" were voluntarily attended by 1.2 million children every week.  They were the fore-runner for the whole of the English state school system.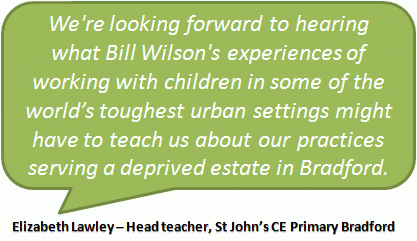 Don't miss this opportunity to hear from the "Robert Raikes" of the 21st century. There are few people whose messages of hope & transformation are more compelling or inspiring. 
There is limited capacity so BOOKING IS ESSENTIAL to avoid disappointment 
The following organisations are proud to be working together to offer you this unique event.

When & Where

TLG Centre of Excellence

BD5 8HH Bradford
United Kingdom


Tuesday, 19 June 2012 from 16:00 to 17:30 (BST)
Add to my calendar
Lessons From the New York Ghettos