Lessons Learned: How Higher Education Can Drive the Economy
Description
Lessons Learned | How Higher Education Can Drive the Economy
As Australia's second largest services export, higher education is widely recognised by government and business as a critical driver of economic growth and prosperity. In contrast, whilst British universities have long enjoyed strong international reputations for research and teaching excellence, the importance of higher education to economic development is only just emerging in the national conversation.
With experience in some of Australia and the UK's top universities, join our panel of experts for an in-depth discussion of the strengths and opportunities for growth in this critical sector.
Speakers include:
• Professor John Dewar, Vice Chancellor & President, La Trobe University
• Professor Ed Byrne AC, President & Principal, King's College London
• Zac Ashkanasy, Principal, Nous Group
• Dr Marta Fernandez, Executive Director, RMIT Europe
• Vivienne Stern, Director, Universities UK International
• Paul Lovegrove, Chief Executive Officer, University Partnerships Europe

---
Professor John Dewar, Vice Chancellor and President, La Trobe University
Professor Dewar is the Vice-Chancellor and President of La Trobe University, a position he has held since January 2012.
Professor Dewar is a graduate of the University of Oxford, where he was also a Fellow of Hertford College from 1990-1995. He came to Australia in 1995, and held senior leadership positions at Griffith University and the University of Melbourne, where he was Provost, before taking up the position of Vice-Chancellor of La Trobe.
Professor Dewar is a Director of Universities Australia, UA Lead Vice-Chancellor on health workforce issues and a member of the AHEIA Executive Committee. He holds a number of other Directorships, including Education Australia Pty Ltd, The Olivia Newton-John Cancer Research Institute, AARNet, The Committee for Melbourne, and the Foundation for Australian Studies in China. He is also a member of the University of Lincoln's 21st Century Lab Higher Education Reference Group, and a Male Champion of Change

Professor Ed Byrne AC, President & Principal, King's College London
Professor Ed Byrne became President & Principal at King's College London on 1st August 2014. He was a Founding Director of the Melbourne Neuromuscular Research Unit and the Centre for Neuroscience in 1993. He was also made Professor of Experimental Neurology at the University of Melbourne in 2001. His major research contributions have been in the field of mitochondrial medicine and neuromuscular disorders.
Professor Byrne was appointed the Vice Provost (Health) at University College London (UCL) in 2007. He held that position until becoming the eighth University President and Vice-Chancellor at Monash University in 2009.
The University of Melbourne awarded him a Doctor of Science, a higher degree conferred in recognition of a demonstrated record of research excellence.
Professor Byrne was admitted as an Officer of the Order of Australia in 2006 and a Companion of the Order of Australia, Australia's highest honour, in 2014.
Zac Ashkanasy, Principal, Nous Group
Zac Ashkanasy is an award-winning Principal with Nous Group. Zac brings almost 25 years' business, consulting and facilitation experience across a range of clients in the UK, Canada, South-East Asia and Australia. He has extensive experience working with higher education institutions.
Zac's work combines a keen strategic brain, extensive experience in strategy and design, knowledge about the effective interaction of people and information, and effective leadership skills. Executives and staff value his innovative and practical mind-set, and engaging nature. Zac has an MBA from Melbourne Business School (Dean's Commendation) and a Bachelor of Commerce, University of Queensland.

Dr Marta Fernandez, Executive Director, RMIT Europe
Marta is the Executive Director of RMIT Europe, the European hub of Australian university RMIT. Established in 2013, RMIT Europe serves as a gateway for European research, industry, government and enterprise to RMIT innovation and talent in Australia and Asia.

Prior to joining RMIT Europe, Marta was based in the UK where she held the position of Global Research Leader at Arup. She was responsible for managing Arup's global fund for R&D as well as the group's engagement with universities and funding agencies. She was also part of the group leading corporate venturing.

Marta has a strong interest in urban wellbeing and has been a member of expert panels on nature based solutions in cities, energy efficiency as well as active ageing and the built environment. She represents RMIT on the European Construction Technology Platform and the European Universities Association.
Vivienne Stern, Director, Universities UK International
Vivienne Stern is the Director of Universities UK International (UUKi) which represents UK universities around the world and works to enable them to flourish internationally.
Prior to her role in UUKi, Vivienne was Head of Political Affairs at Universities UK. In this role she led the sector's response to several major pieces of legislation relating to universities, including the Higher Education Act 2004. She previously worked in the UK Parliament for the Chair of the Education and Skills Select Committee, and as a higher education policy specialist working on topics including quality, student experience, innovation and university-business links.
She is a Director of Universities UK; a member of the Board of the UK India Research and Innovation Initiative and the Strategic Partnerships in Higher Education Fund; she is a member of the British Council's ducation Advisory Group and a number of other Boards and Committees.
Paul Lovegrove, Chief Executive Officer, University Partnerships Europe
Paul Lovegrove is the Chief Executive Officer of University Partnerships Europe, a division of the global education provider group Navitas. He has dedicated his career to helping students access educational opportunities. After graduating with honours in Law from Liverpool John Moores University, and completing a Masters in Research, and an MBA in General Management, Paul became a teacher of Law, Economics and Politics to international students.
Following his experience in teaching, Paul continued his interest in international education by exploring new opportunities for access to students. As the leader in the global pathway sector – where international students are provided access to higher education through partnerships with universities – Paul has led study centres across the UK and Europe for over 13 years. He has successfully launched numerous new higher education programmes and to date has established 15 new learning centres. In his current capacity as UPE CEO, he leads 11 colleges across Europe, and is currently focused on the development of opportunities in new regions.
---
With thanks to our Sponsors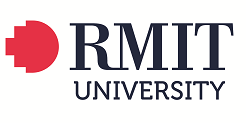 and our Host

---
Terms and conditions
By registering to attend this event, guests agree to share their information with the Australia-United Kingdom Chamber of Commerce and third-party event partners. This information will be used by the Chamber for event communication purposes including event reminders and post-event follow ups where registered, to provide information on upcoming events, updates on the Chamber and its network, and to reach out with membership details and offers. Registrants will be able to opt in or opt out of these communications by progressing to the ticket purchasing screen.
Cancellation and refund policy
Only guests registered will be admitted. The Australia-United Kingdom Chamber of Commerce reserves the right to cancel or postpone an event to an alternative date. All registered participants affected by such a cancellation or postponement will be offered a full refund of the ticket price paid. No refunds will be issued for non-attendance at the event or for guest cancellations. A replacement guest is permitted by emailing invitations@australianchamber.co.uk up to 24 hours prior to the event.