Lessons of Rwanda, Acknowledgement, Justice and Peacebuilding
Hear the personal story of Eric Murangwa Eugene MBE, a survivor of the1994 genocide in Rwanda.
About this event
Eric Murangwa Eugene is a survivor of the 1994 genocide against the Tutsi in Rwanda. Chief Executive Officer and Co-Founder of the Ishami Foundation, Eric is also a former international footballer, a genocide education campaigner and a sport for development and peace advocate. It was his vision that brought together Football for Hope, Peace and Unity and Survivors Tribune into one organisation, The Ishami Foundation.
In 1994 Eric was a goalkeeper for the renowned Rayon Sports Football Club. He and most of his immediate family survived the genocide in part thanks to the courage and humanity shown by his teammates. As a result he became convinced that sport and storytelling have the power to influence society in a way that little else does.
He comments: "For many years after the genocide, I kept asking myself 'why me?' And only recently I came to realise that those who survived had all survived for a purpose, which is to make sure our loved ones weren't lost in vain. The only way we can do that is to make sure that what happened to them, and to us, never happens to our children."
In 2018 Eric was awarded an MBE for his outstanding service to the community through sport and genocide education.
Hearing a genocide survivor speak is a moving and memorable experience. By sharing personal stories of genocide, survivors help audiences understand the historical consequences of division and the need to take action to promote tolerance and understanding.
it is particularly fitting that this event is taking place on December 9, World Genocide Commemoration Day; a global event instituted by the United Nations to commemorate victims of genocide and highlighting humanity's responsibility to prevent future genocides.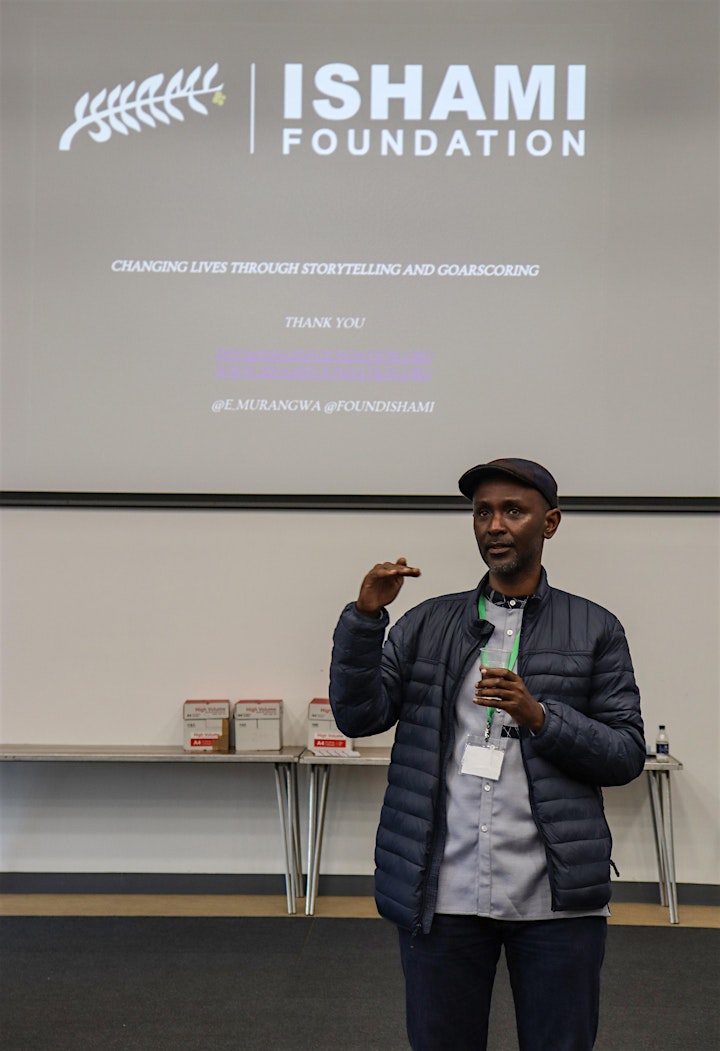 Organiser of Lessons of Rwanda, Acknowledgement, Justice and Peacebuilding