Actions and Detail Panel
Let it be Easy Retreat
Sat, 20 May 2017, 09:00 – Sun, 21 May 2017, 17:00 BST
Description
Would you like to discover powerful ways to bring back health and happiness into your life…with ease?
Let's face it. We were not born merely to survive or just to exist. We were meant to live life to the fullest, be our creative best, connect with amazing souls and thrive.
So what happened to those hopes, dreams and aspirations you had years ago?
Stuff happened, right?! And stuff still happens?
I noticed that people, places and circumstances knock others off their life path. But something didn't quite feel right. So I was deeply moved when, during my pre-interview chat Dr John Gray (author of Men are from Mars, Women are from Venus), he said something very profound:
"Life is all about your health and your relationships. The rest is just stuff."
You see when your health and your relationships are knocked off balance, you get a tsunami-effect on other areas of life. Some of the consequences you may have to endure include:
Feeling confused, frustrated or stressed about one or several aspects of life
Worrying, getting anxious or suffering panic attacks
Being indecisive as you cannot see the wood for trees
Having brain fog
Feeling low on energy, suffering chronic fatigue or having your energy sucked out of you
Frequently ill or living with constant body pains
Getting stuck in a rut
Lack of financial abundance, safety and security
Putting up with past or current toxic relationships
Lack of direction in your business or career
Wanting to make a difference but things never quite taking off
Addictive behaviour patterns
Allowing emotional baggage to take over your life
Suffering from degenerative or autoimmune diseases
Signs and symptoms of cancer
The list is far from exhaustive. These are just some of the symptoms of deeper underlying causes. Changing the symptoms will not affect the cause of your suffering. When you change the cause, you change the multiple symptoms.
And it can be easy…
Of course, you need to first learn how to let it be easy. This is why I have brought together two of the most highly knowledgeable, experienced and impactful transformational coaches in the UK, my team of energy healers and, of course, myself to facilitate your transformation at the Let it be Easy Retreat.
Start times: Saturday 9.00am registration for 9.30am start - Finish approx. 6.00pm; Sunday 9.30am-5.00pm
Dates: Saturday 20th and Sunday 21st May 2017
Early Bird: £197
Full Ticket: £297
Couples Only Early Bird Ticket: £375
Couples Only Full Ticket Price: £550
How to book: Click the green 'Ticket' link on top of your screen to book now!
The Let it be Easy Retreat does exactly what it says on the tin. It helps you to let ALL aspects of your life be easy.
Nope.
It is not about linking arms, singing 'Kumbaya' and hoping you become a manifesting maestro! It is much more deeper and profound than that.
To be the change you want to see in the world, you have got to create the space to nurture the most important relationship in your life. The one you have with YOU.
During the Let it be Easy Retreat, you will discover:
How to speak your truth and live from a place of authenticity
How to get out of your head and into your heart
How to manage or dissolve toxic relationships
How to allow your THREE levels of intuition to guide you to truth
How to stop anxieties and worries from sabotaging your success
How to get out of the rut and get into your flow
How to prevent cancer and autoimmune diseases (even if you have them)
How to treat your body like a temple instead of an ancient ruin
How to increase your energy and vitality with readily-available foods
How to slow, halt and even reverse the ageing process
How to become financially abundant
How to drop your old narrative to your life and create your new story
If you're like me, you've got so much to offer the world with your innate gifts, talents and passion. However, most people end up juggling too many plates at the same time to make an impact.
Do you know how important it is to take proper time out to recharge yourself fully? It's not just about calming your mind, but very much about making the time to fully recover, repair and rejuvenate your body, spirit and your heart.
The Let it be Easy Retreat focuses on helping you to get back to your essence and your truth. You will learn:
How to silence and calm your mind using THREE different techniques
How to get to grips with your personality style (thoughts, feelings and behaviour) in a deep and meaningful way using the Enneagram profiling system
How to increase your emotional intelligence
How to increase your spiritual intelligence
How to increase your intuitive intelligence
How to transform your body into a temple
Itinerary
Let it be Easy is an extraordinary retreat. It is about letting go of 'stuff'. That will require your full participation in a safe, confidential and comfortable environment. The agenda will be fluid and tailored for the individuals present and as a collective. However, you will get the following opportunities:
Practice self-healing techniques you can take home with you
Let go fo some of your deepest fears, phobias and traumas
Learn the secrets of increasing your vitality, energy and how to retain youthfulness inside and out
There is a phenomenal optional bonus available to attendees. Oxygen is the single most important factor in healing the body, cancer prevention and anti-ageing. Until now, only elite athletes have been able to get access to this opportunity. For a strictly limited numbers of attendees, you have a chance to have a diagnosis how much your body is absorbing and utilising oxygen. This includes a professional 1-2-1 consultation.
The Location - Buckden Towers in Cambridgeshire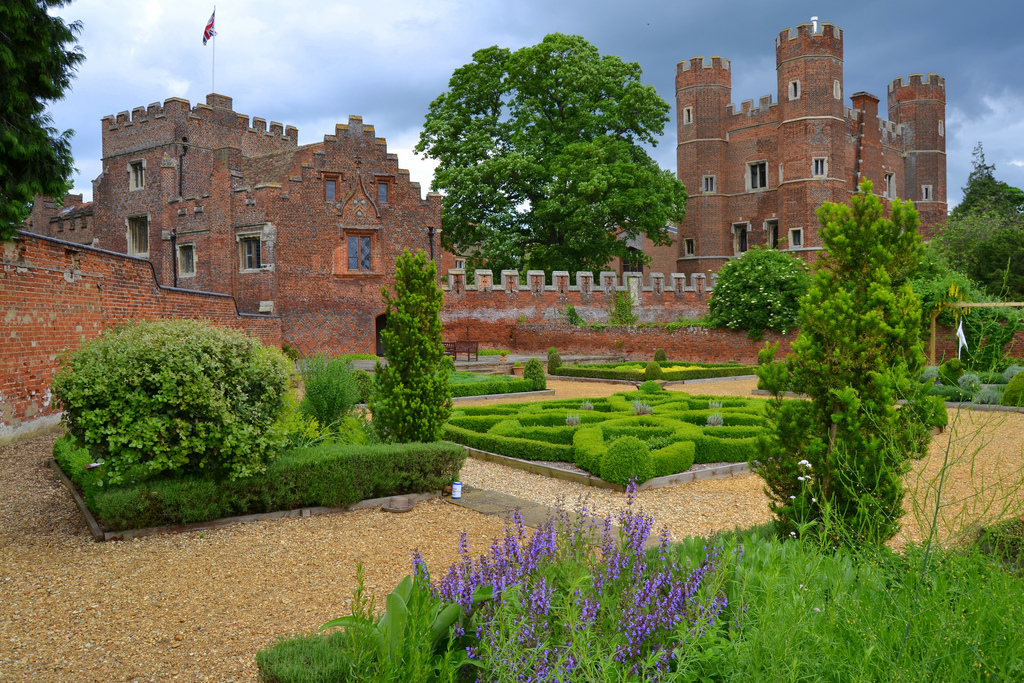 The spiritual sanctuary where the retreat is being held was built during the medieval period. Buckden Towers is a stunning palace that was built for the bishops of Lincoln and was the home of Catherine of Aragon, wife of Henry VIII. The energy field of the location is conducive to discovering your true nature.
During your time at Buckden Towers, you will have several opportunities to shatter your biggest blockages at a deep and profound level like you've never done before. By taking control of your personal power, you become the inner engineer of your reality.
Although this is a palace, please note it is a humble location. We have managed to keep the price of the tickets as a result. Therefore, I am delighted to inform you that your ticket price includes accommodation. The rooms are twins or single occupancy. The single occupancy rooms will be offered on a first-come, first-serve basis only.
The venue is self-catering. Like my previous retreats, we will have a food party. They are always amazing. So bring food to share. You don't have to crazy over it, but if you want, please feel free!
Dates: Saturday 20th and Sunday 21st May 2017
Early Bird: £197 (accommodation included)
Full Ticket: £297 (accommodation included)
Couples Only Early Bird Ticket: £375
Couples Only Full Ticket Price: £550
How to book: Click the green 'Ticket' link on top of your screen to book now!
ABOUT YOUR FACILITATORS
Harun Rabbani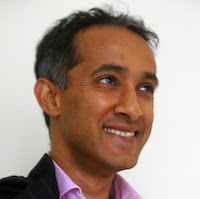 Harun is a single dad of two teenage boys and has been helping thousands of people transform their health, relationships and business since the early 90s. He is the founder and developer of an innovative coaching and energy-healing model called 'Total Heart Transformation' (THT). Since the beginning of 2014, he began using his novel approach and immediately witnessed people's most challenging traumas and blockages shift rapidly and permanently.
Since then, he has carried out over 1,000 energy healing sessions that have allowed people to address degenerative diseases, relationship issues, money blockages, health challenges, career obstacles as well as spiritual goals. The Total Heart Transformation energy healing process is now being taught to student practitioners who have chosen to dedicate their life to changing lives.
As well as being a multiple award-winning international trainer and speaker, Harun has been researching and working with some of the world's great transformational leaders. These include Gregg Braden, Teal Swann, Marianne Williamson, Dr John Gray, Joe Dispenza, Lynne McTaggart, to name but a few.
Upon exploring his lineage, Harun Rabbani discovered he is descended from 600 years of Sufi healers and mystics. As a result of his heritage, he possesses a unique gift of healing that he uses during his private client sessions.
During the Let it be Easy Retreat, Harun will help you begin the epic journey to your heart. He will also share how you can use the THT process to transform the cause of all your suffering. Furthermore, he will share with you the core principles of changing your biochemistry, how to optimise self-healing, how to prevent autoimmune and degenerative diseases and how to reverse the ageing process using ozone and PEMF (Pulsed Electromagnetic Frequency).
During his social time, Harun spends much of his time with his teenage sons, Hamza and Kasim. He enjoys yoga, meditation, gym, Martial Arts and international travel. Harun's big passion is to travel to each of the 196 countries of the world. He also is a fund-raiser and advisor to the Cahaya Orphanage in Indonesia.
Gwen Warren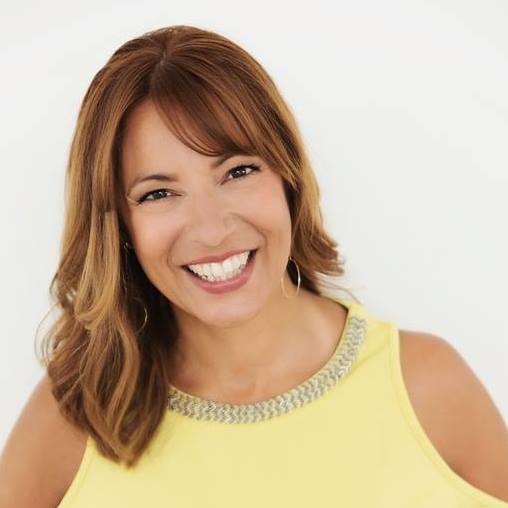 After being diagnosed for debilitating health condition post childbirth, Gwen decided to go back to university to study Nutrition. By changing her diet, she completely reversed her condition. She took up various exercise programmes to get fit, strong and healthy. Her new self-care regime became her lifestyle and she had an epiphany when she asked herself,
"What would I still do every single day of my life if money was no object?"
Her answer was straightforward: Fitness, sport, health education and self-care.
Gwen has lived this lifestyle for the past 14 years because it fills her with joy and bliss. Her self-care – physically, emotionally, spiritually and nutritionally – has helped her to thrive and feel great about herself. As a result, she has continuously provide valuable service for others whilst making life more joyful for herself and her family.
No matter what their current or past conditions, Gwen's clients benefit from her nonjudgmental attitude towards health, her in-depth knowledge of cellular function and her intuitive approach to their health. Gwen is not a purist as she believes that no one dietary approach is right for every person. She believes in realism and balance.
Gwen's work is based on the mantra that: everyone has the right to a happy, joyful, healthy, vibrant and fulfilling life. In a nutshell, she savours her clients to love who they are, love what they do and do what they love.
Gwen Warren has a strong reputation for delivering real and long term transformational change for individuals and groups. She was chosen through a rigorous selection process to be one of the facilitators of the Let it be Easy Retreat.
Gwen spends her personal time being a Mum to her 14 and 12 year olds and especially loves playing sports with them. She meditates and trains every day and at the moment is doing a "50 Sports before I'm 50" challenge in an attempt to broaden her physical skills as well as discover new and exciting ways to enjoy sport and physical activity. She loves travelling and exploring life's riches outdoors!
Jon Boys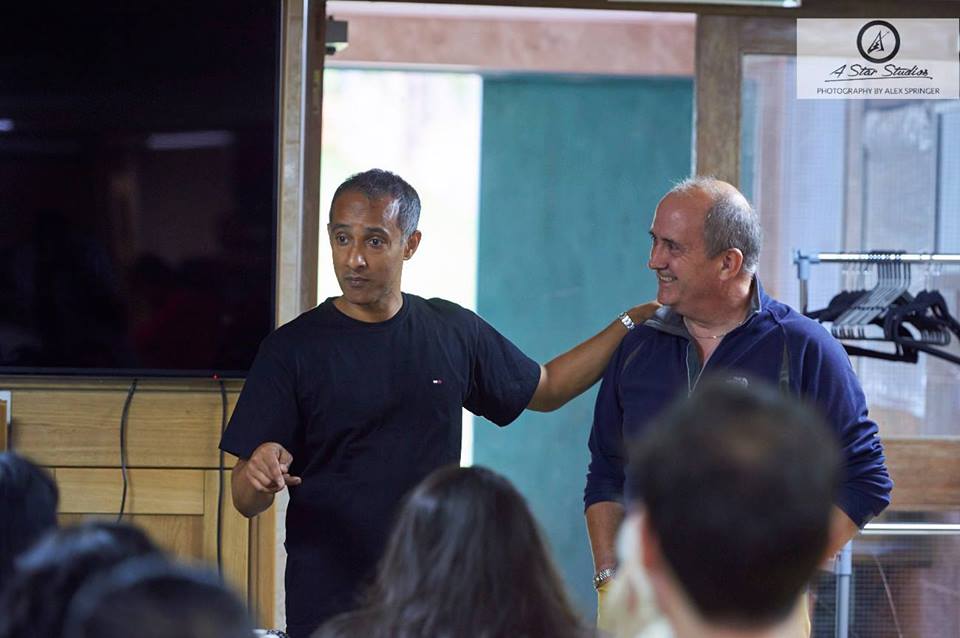 Having suffered from PTSD and witnessing the horrors of war, Jon was drawn towards understanding how and why humans think and behave. This has included raising his spiritual awareness, emotional intelligence through the power of meditation and releasing techniques. Following his exit from the RAF, Jon has enjoyed a host of roles, including managing 180 staff in a multi-million dollar, international business.
His burning desire to help less fortunate people than himself made him turn to the personal development industry. Since 2004, Jon has helped thousands of people transform their lives through several processes, including using the Enneagram as a diagnostic and navigational tool.
Jon has raised hundreds of thousands of pounds for charities as a certified fire-walking instructor. He has also coached top entrepreneurs, leaders and change-makers bring much more meaning, effectiveness and impact in their own lives. Along with his wife, Jon runs one of the UK's most successful virtual assistant franchises supporting business executives across the UK.
Both Jon and Sue Boys are yoga practitioners. He is a trustee of the Inner Peace Centre for Conscious Living (IPCCL), which is a charity providing restorative yoga and meditation classes to the sick and infirm.