Event Information
Location
Buckden Towers
60 High Street
Harringworth Road
Buckden
PE19 5TA
United Kingdom
Description
Are You Willing to Live Life on
Other People's

Terms?

Most people have no clue that they are far more powerful than they have been led to believe. So they opt for a life of mediocrity. They can choose a life of bliss, abundance and fulfilment. What do you prefer - mediocrity or bliss?

People are so busy living a scripted life they lose sight of their own hopes, dreams and aspirations.
What is the scripted life?
The scripted life is one where the values, beliefs and cultural norms are imposed on you from the moment you were born. Your script was written by your parents, government, society and organised religion. As a result, very few people are able to escape the clutches of the established order.
On the face of it, many people may appear to be successful. But deep inside, their spirit of adventure and joy is locked away with little hope of freedom. Nobody wants to admit this. But the symptoms are clear to see. Do you experience any of these challenges:
Stuck in a toxic relationship that you 'feel' you are locked into and cannot escape?
Do you have trouble attracting your 'ideal' relationship?
Unable to start a new relationship because of past hurt, 'failure' or shame?
Do you have a job or business that gives you little joy, fulfilment or sense of purpose?
Do you have a poor self-image that is stopping you from playing life out to its fullest?
Do you suffer mental health issues such as anxiety, depression or even broken heart sydrome?
Do you find yourself procrastinating on important areas of your life?
Are you living from a space of fear and survival?
Do you find it difficult to tap into your creativity and genius?
Are you suffering from chronic health issues, fatigue or serious dis-ease?
Are You Ready and Willing to BE The Master of Your Destiny?
You ***ALREADY*** have all that it takes to create an amazing fulfilling life. All you have to do is learn how to discard the blockages, barriers and eradicate the root cause of your issues first. Then you will access this empowered version of you - permanently.
Your current reality did not materialise form nowhere. You are where you are because of a lifetime of practising your inner strategies, thought patterns and behaviours. Changing the parts that do not work will not happen overnight. It will take clarity, commitment and courage to create lasting change.
When you face the old 'stuff' and let go, your life will begin to flow.
You are in your flow because you are being authentic. You are in your flow because you no longer seek out happiness. You attract the people, places and predicaments that activate bliss and joy.
If you would like to transform the psychological, emotional and energetic blockages AND discover how to get into and stay in your flow, then join the Let it Flow Retreat for three days of deep transformation with award-winning transformational leader, mentor and master trainer in energy healing, Harun Rabbani.
The THREE days include:
Group energy healing
1-2-1 healing sessions
90-days online support
Dates: Friday 15th, Saturday 16th, Sunday 17th December 2017
Start Time: 9.00am Friday 15th until 5.00pm Sunday 217th December.
How to book: Click the green 'Ticket' link on top of your screen to book now!
FULL DESCRIPTION OF LET IT FLOW RETREAT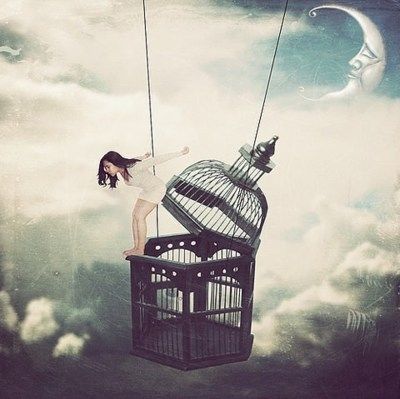 People foolishly suffer pain and misery because of one reason. They are no longer living from their heart.
Think about it.
A newborn child is playful, limitless explorers. Their conscious brain does not develop until they're around 3-years old. The source of their spirit of adventure comes from the first organ that was developed - their heart. But, by the time they became adults most of the playfulness and inquisitive nature has been drummed out of their system.
It is because of the many trials, traumas and tribulations that the child faces that causes them to become dull, boring and mundane as an adult. They become limited.
This then significantly affects their confidence in their:
Creativity and genius
Health and wellbeing
Familial and romantic relationships
Career and vocation
Money and financial abundance
Social impact and influence
Spiritual growth and development
With each painful and traumatising experience the 'spiritual heart' starts to close down. You will know that the heart has closed down by exploring the symptoms we mentioned above and more.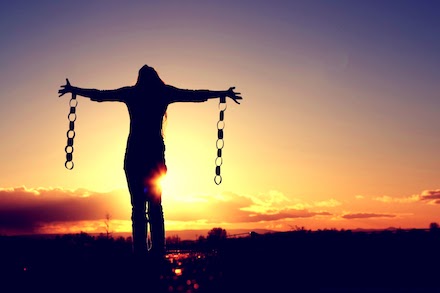 Imagine what life would be like...
When you feel truly happy and fulfilled in your own skin
When you look, feel and sound sexy, attractive and charismatic
When your life is amazing when you're single AND when you're in a relationship
When in a healthy and harmonious relationship with your ultimate soulmate
When your following your dream career and work feels like play
When money is flowing freely and abundantly into your life
When you're financially independent and free
When you can tap into your highest level of creativity and genius at the drop of a hat
When you're making a significant impact on people's lives as well as the planet
When you feel deep connection between you and the Universe or the Source of Creation
When you feel loved, accepted and appreciated for who you are as by everybody
When all of life feels effortless and easy
When you are influential, impactful and inspiration to others
The life you are enjoying (or not) is the sum of all your past decisions.
Let's face it. We were not born merely to exist. We were meant to live life to the fullest, be our creative best, connect with amazing souls and thrive.
So what happened to those hopes, dreams and aspirations you had years ago?
Stuff happened, right?! And stuff still happens?
For the longest time I noticed that people, places and circumstances knock others off their life path. But something didn't quite feel right. So I was deeply moved when, during my pre-interview chat Dr John Gray (author of Men are from Mars, Women are from Venus), he said something very profound:
"Life is all about your health and your relationships. The rest is just stuff."
When your health and your relationships are knocked off balance, you get a tsunami-effect on other areas of life. Some of the consequences you may have to endure include:
Feeling confused, frustrated or stressed about one or several aspects of life
Worrying, getting anxious or suffering panic attacks
Being indecisive as you cannot see the wood for trees
Having brain fog
Feeling low on energy, suffering chronic fatigue or having your energy sucked out of you
Frequently ill or living with constant body pains
Getting stuck in a rut
Lack of financial abundance, safety and security
Putting up with past or current toxic relationships
Lack of direction in your business or career
Wanting to make a difference but things never quite taking off
Addictive behaviour patterns
Allowing emotional baggage to take over your life
Suffering from degenerative or autoimmune diseases
Signs and symptoms of cancer
The list is far from exhaustive. These are just some of the symptoms of deeper underlying causes. Changing the symptoms will not affect the cause of your suffering. When you change the cause, you change the multiple symptoms.
And it can be easy…
Of course, you need to first learn how to let it be easy. This is why I have brought together highly knowledgeable, experienced and impactful transformational coaches in the UK, energy coaches (healers) and, of course, myself to facilitate your transformation at the Let it Flow Retreat.
Dates: Friday 15th, Saturday 16th, Sunday 17th December 2017
Start Time: 9.00am Friday 15th until 5.00pm Sunday 217th December.
How to book: Click the green 'Ticket' link on top of your screen to book now!
The Let it Flow Retreat does exactly what it says on the tin. It helps you to let ALL aspects of your life be easy.
Nope. It is not about linking arms, singing 'Kumbaya' and hoping you become a manifesting maestro! It is much more deeper and profound than that.
To be the change you want to see in the world, you have got to create the space to nurture the most important relationship in your life. The one you have with YOU.
During the Let it be Flow Retreat, you will discover:
How to speak your truth and live from a place of authenticity
How to get out of your head and into your heart
How to manage or dissolve toxic relationships
How to allow your THREE levels of intuition to guide you to truth
How to stop anxieties and worries from sabotaging your success
How to get out of the rut and get into your flow
How to prevent cancer and autoimmune diseases (even if you have them)
How to slow, halt and even reverse the ageing process
How to become financially abundant
How to drop your old narrative to your life and create your new story
If you're like me, you've got so much to offer the world with your innate gifts, talents and passion. However, most people end up juggling too many plates at the same time to make an impact.
Do you know how important it is to take proper time out to recharge yourself fully? It's not just about calming your mind, but very much about making the time to fully recover, repair and rejuvenate your body, spirit and your heart.
The Let it be Flow Retreat focuses on helping you to get back to your essence and your truth. You will learn:
How to silence and calm your mind using THREE different techniques
How to increase your emotional intelligence
How to increase your spiritual intelligence
How to increase your intuitive intelligence
How to transform your body into a temple
BONUS GIFTS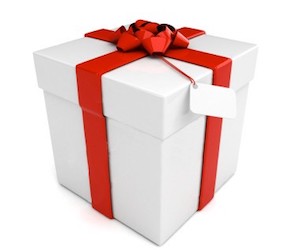 1. Let is Be Easy with Jon Boys. We have been ingrained with the idea that anything of value requires struggle. As a result, most are constantly struggling with finances, relationships, health and career, life is hell. Jon Boys shows how we can choose to simply let life be easy. Instead of struggling to make things happen, Jon shows us how we can master the strategy of letting things happen. The result can be a healthier, happier and more prosperous life than ever we imagined possible.
2. 90-Day online support and training. We don't just want you to attend the retreat and then be left on your own to transform. According to latest scientific research by University College London, it takes 66 days to form new habits. The Let it Flow online training programme is worth £997. You pay nothing extra.
3. Skype Healing session with Harun Rabbani or one of the practitioners worth £397. You pay nothing.
Itinerary
Let it be Flow is an extraordinary retreat. It is about letting go of 'stuff'. That will require your full participation in a safe, confidential and comfortable environment. The agenda will be fluid and tailored for the individuals present and as a collective. However, you will get the following opportunities:
Practice self-healing techniques you can take home with you
Let go fo some of your deepest fears, phobias and traumas
Learn the secrets of increasing your vitality, energy and how to retain youthfulness inside and out
The Location - Buckden Towers in Cambridgeshire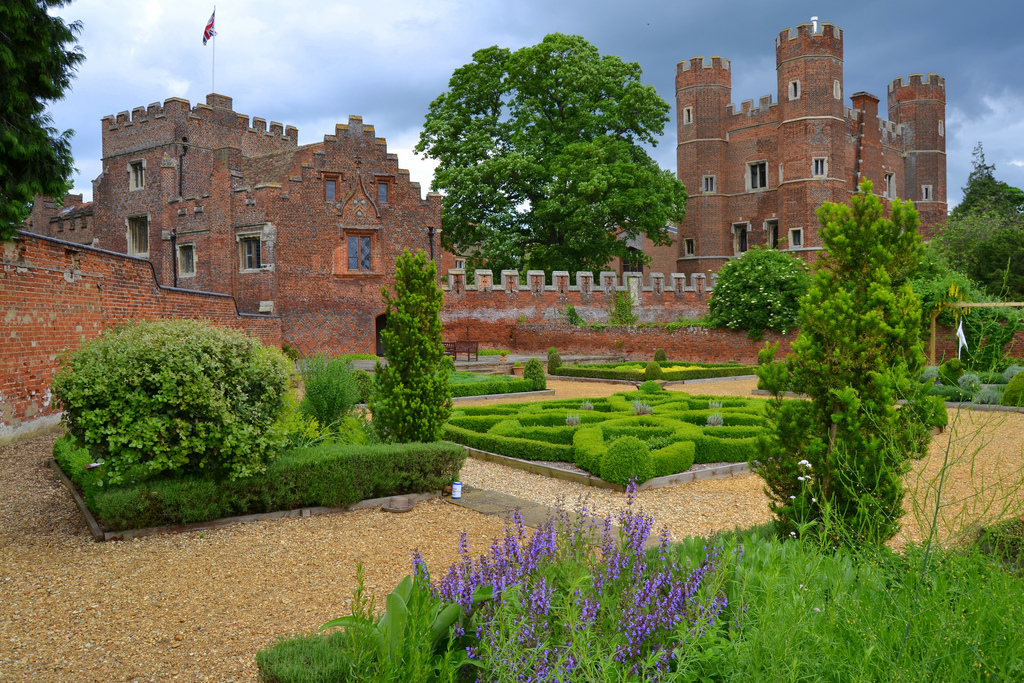 The spiritual sanctuary where the retreat is being held was built during the medieval period. Buckden Towers is a stunning palace that was built for the bishops of Lincoln and was the home of Catherine of Aragon, wife of Henry VIII. The energy field of the location is conducive to discovering your true nature.
During your time at Buckden Towers, you will have several opportunities to shatter your biggest blockages at a deep and profound level like you've never done before. By taking control of your personal power, you become the inner engineer of your reality.
Although this is a palace, please note it is a humble location. We have managed to keep the price of the tickets as a result. Therefore, I am delighted to inform you that your ticket price includes accommodation. The rooms are twins or single occupancy. The single occupancy rooms will be offered on a first-come, first-serve basis only.
The venue is self-catering. Like my previous retreats, we will have a food party. They are always amazing. So bring food to share. You don't have to crazy over it, but if you want, please feel free!
Dates: Friday 15th, Saturday 16th, Sunday 17th December 2017
Start Time: 9.00am Friday 15th until 5.00pm Sunday 17th December.
How to book: Click the green 'Ticket' link on top of your screen to book now!
ABOUT YOUR FACILITATORS - Harun Rabbani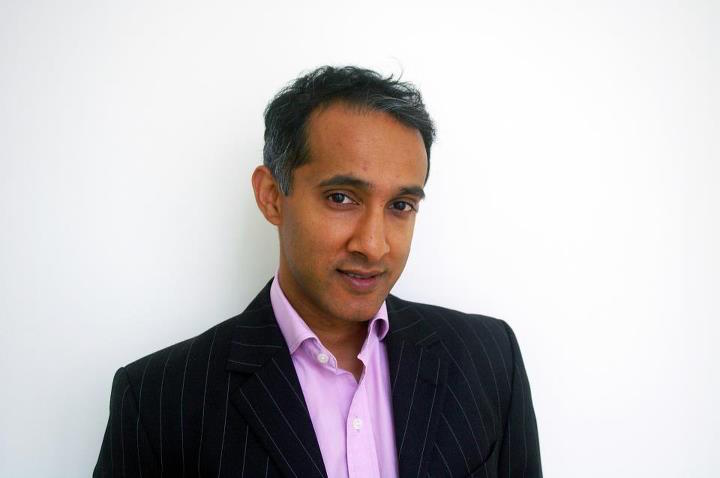 Harun is a single dad of two teenage boys and has been helping thousands of people transform their health, relationships and business since the early 90s. He is the founder and developer of an innovative coaching and energy-healing model called 'Total Heart Transformation' (THT). Since the beginning of 2014, he began using his novel approach and immediately witnessed people's most challenging traumas and blockages shift rapidly and permanently.
Since then, he has carried out over 1,000 energy healing sessions that have allowed people to address degenerative diseases, relationship issues, money blockages, health challenges, career obstacles as well as spiritual goals. The Total Heart Transformation energy healing process is now being taught to student practitioners who have chosen to dedicate their life to changing lives.
As well as being a multiple award-winning international trainer and speaker, Harun has been researching and working with some of the world's great transformational leaders. These include Gregg Braden, Teal Swann, Marianne Williamson, Dr John Gray, Joe Dispenza, Lynne McTaggart, to name but a few.
Upon exploring his lineage, Harun Rabbani discovered he is descended from 600 years of Sufi healers and mystics. As a result of his heritage, he possesses a unique gift of healing that he uses during his private client sessions.
During the Let it Flow Retreat, Harun will help you begin the epic journey to your heart. He will also share how you can use the THT process to transform the cause of all your suffering. Furthermore, he will share with you the core principles of changing your biochemistry, how to optimise self-healing, how to prevent autoimmune and degenerative diseases and how to reverse the ageing process using ozone and PEMF (Pulsed Electromagnetic Frequency).
During his social time, Harun spends much of his time with his teenage sons, Hamza and Kasim. He enjoys yoga, meditation, gym, Martial Arts and international travel. Harun's big passion is to travel to each of the 196 countries of the world. He also is a fund-raiser and advisor to the Cahaya Orphanage in Indonesia.
Shahinoor Kanji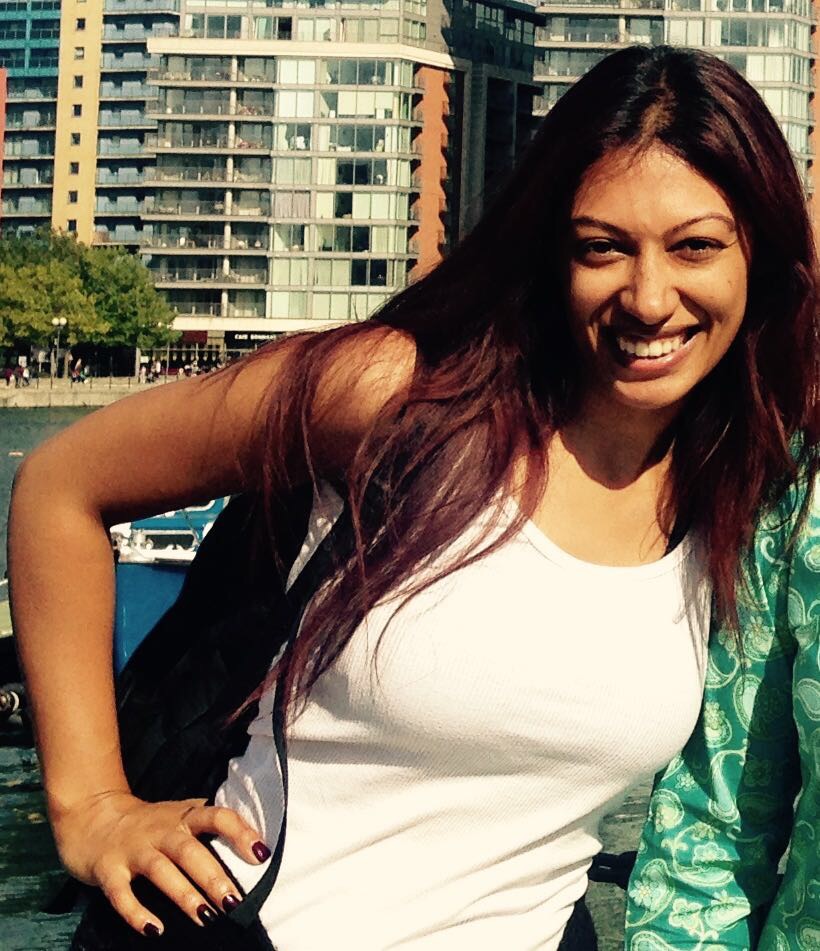 Shahinoor had over 10 years' experience in several Human Resources roles within the Charity, Public and IT sectors. Her current role is as HR Systems Analyst, which combines working with people and systems. She has strategically placed herself within roles and sectors that enable her to deliver high standards as well as giving something back to the people she serves. Throughout her career , she have interacted with people from a heart level by being empathetic and supportive.
Shahinoor has an innate calling and passion to help people feel better through conversations, healing, coaching and a healthy dose of comfort and inspiration. She enjoys helping people from all walks of life, especially with relationship challenges as she believes life is about enjoying happy and healthy relationships with yourself and others!
Shahinoor enjoys helping people to awaken and am able to offer some valuable insights and understandings to impact lives in a meaningful way. Taking consistent action is the key to creating new habits and behaviours. She is passionately committed to providing healing and coaching in a safe, confidential and non-judgemental space.

Sam Dossa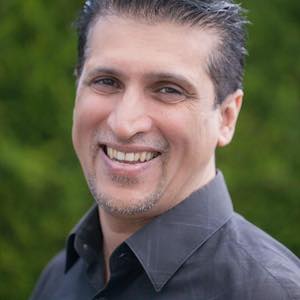 Sam is a single Father, entrepreneur, business and life coach, trainer and psychometric assessor. He has been immersed in personal motivation and permanent transformation since 2007. He started as a coach within the Youth Sector and then developed this into business transformation which has been in operation since 2009.
As a result of his extensive international training of entrepreneurs and leaders since 2012, he began delivering talks and workshops to young adults at schools and colleges. In that time, he has trained and spoke to over 6,000 young adults. They include the gifted and talented as well as students with behavioural challenges.
Sam has also been highly active in the community, including being appointed as a Head of Operations for a Saturday School and also helping a local charity offering coaching & youth mentoring sessions. He also has 10 years of extensive working experience as a freelance consultant, mentor and trainer independently.
Sam Dossa has served multinational companies in different capacities and provided capacity building seminars for companies, including Centurylink, British Telecom, CBT Systems Limited, Department of Works & Pensions (DWP), Empowering Youth, KI Work, Ismaili Council for European Union, Workoco, Fireworks Coaching, Twickenham Academy, London Borough of Richmond, Slough Grammar School and SPELT (Karachi – Pakistan).
During his career, Sam has worked with company's executives individually to explore a better understanding of their emotions which plays a vital role in their work and life integration. In his work, he has coached individuals on exploring life issues and helping them to achieve the best positive optimum results.
Sigita Matiusoviene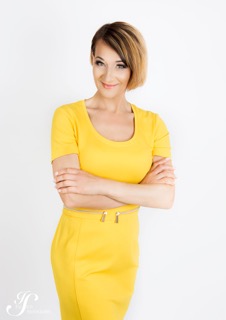 Sigita is mother to her two adult sons, wife and a devoted grandmother. Her youthful energy, radiance and passion is as a result of doing the one thing others crave to do - she walks her walk. Sigita is dedicated to helping her clients transform their lives through energy work, balance, harmony and great physical health and wellness.
Originating from Lithuania, Sigita brings her own flavour of energy healing to all her clients. Faced with dealing with a variety of life challenges, she has found her life's passion and purpose in Total Heart Transformation like her colleagues Shahinoor and Sam.
Sigita's supportive role at the retreat is essential in ensuring all participants are fully nourished, in energetic balance and happy! She is also the centre of attraction for our team outside the retreat environment as she acts as both support and challenge for our key team members.
Jon Boys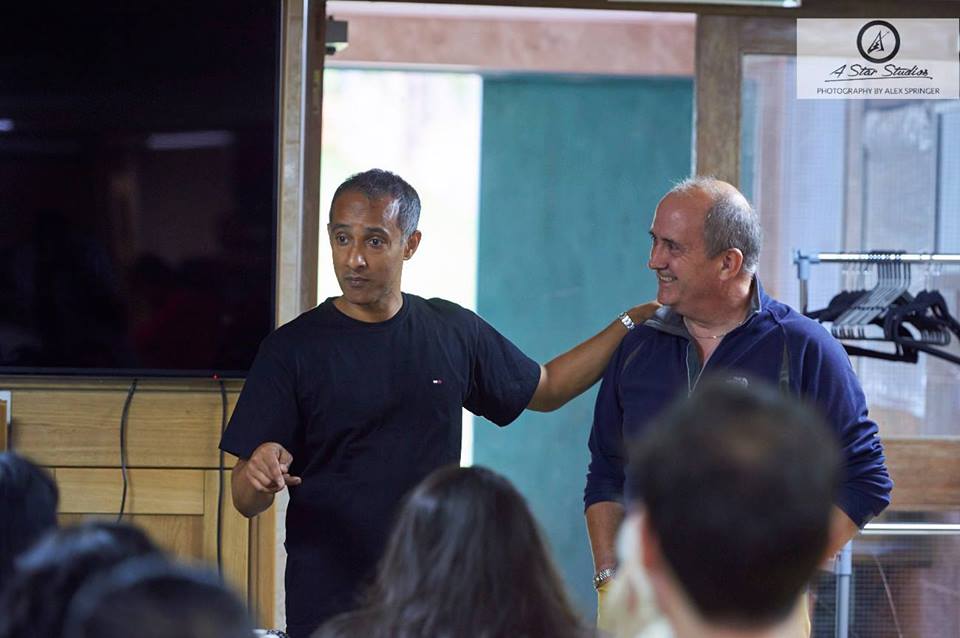 Jon was born to be a team player.
He grew up in the farming community, and was taught very early on about the benefits of dedicating yourself to something bigger than yourself and working within a team, from his father, a former British Army Major.
Having discovered the camaraderie and team capabilities of his home colleagues, Jon decided to investigate this further, joining the Royal Air Force, serving in Cyprus, and personally witnessing the carnage and ravages of an island at war with itself, serving as a lesson and an experience of just what people are capable of – good and bad.
Experiencing PTSD (Post Traumatic Stress Disorder), and witnessing it in others at the same time as the untimely death of his mother, led Jon to be drawn towards learning a greater understanding of psychology, as well as wanting to gain a better understanding of his own spirituality and the benefits of meditation.
Following his exit from military life, Jon has enjoyed a host of positions, growing from purely technical, then advancing into senior management positions. He has managed R&D, purchasing, sales & marketing, eventually running 180 staff within a multi-million dollar, multi-cultural, international business, travelling extensively.
After progressing to the top of his field, Jon still found himself wanting to help less fortunate people wherever he went, so the jump to the personal development community was a clear and obvious one, within which Jon:
Started and developed three successful training and development businesses.
Worked for Chris Howard on his sales team
Trained extensively and uses NLP
Trained and attained coaching accreditation through two international coaching institutions
Trained as a rock climbing instructor
Has been certified by the International Institute of Firewalking, as a trainer.
Runs the UK's # 1 business in non-franchised virtual business support to Executive Coaches, with his wife, Sue.
Is an Executive Director of Wellbeing and Healthspan Organisation Ltd, a 'not-for-profit' social enterprise.
Trained in the Release Technique
Was an associate with the Duke of Edinburgh Award Scheme
Uses his musical and guitar talents to inspire and affect people to change.
Jon has two clear passions: to live a phenomenal life, and to do so, by helping as many people as possible reach out and grab their potential, through us.
He lives this vision, with his wife Sue and through their two adult children, both professionals.
Jon has enriched the lives of thousands of people, since 2004, and now concentrates on helping all of our corporate and individual clients reach their potential through our own trainers and our extensive group of associates, handling all of our operations as well as performing himself, at our events.
His previous clients have been top sports people, business and medical professionals, people with career issues as well as adults and children with learning difficulties, and he continues to inspire these groups with his dynamic, caring and wise interventions. This is why in 2009 Jon became a trustee of IPCCL (Inner Peace Centre for Conscious Living), a Letchworth based charity providing restorative yoga and meditation classes to the sick and infirm.
Since qualifying as a Firewalking Instructor, with his events, Jon has helped various charities raise over £120,000, and he is committed along with the rest of our team to continue doing so.
Jon relaxes with regular yoga and meditation, riding his mountain bike, scuba diving, writing and performing music with his friends, reading and power-walking his dogs Angus and Poppy.
Jon is determined to help you and indeed, all our clients to live a fulfilled life, and is an extremely valuable member of our team. He utilises his enormous strength as a team builder to create success for individuals, for our corporate clients and for our affiliates and he looks forward to working with YOU!
Date and Time
Location
Buckden Towers
60 High Street
Harringworth Road
Buckden
PE19 5TA
United Kingdom
Refund Policy