Let the Mining Bull Market Commence! With Ariana Resources, Thor Mining + Greatland Gold

Wednesday, 24 May 2017 from 18:00 to 21:00 (BST)
Event Details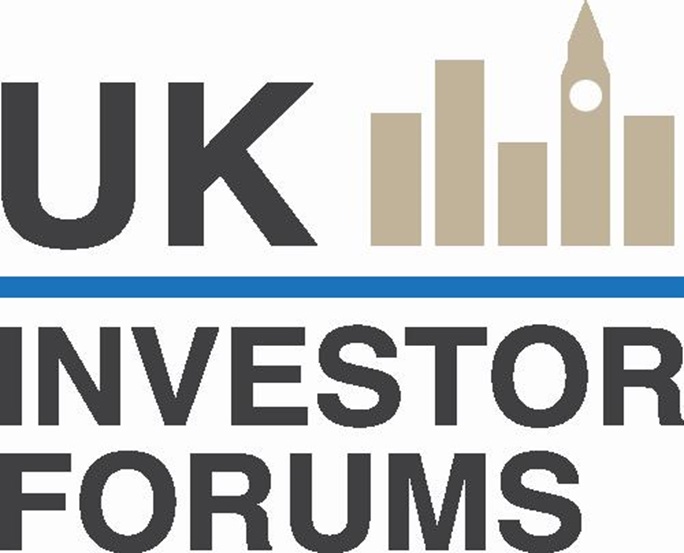 INVESTOR EVENING
Wednesday 24th May 2017
FREE to Attend*
Event Sponsor

BEAUFORT SECURITIES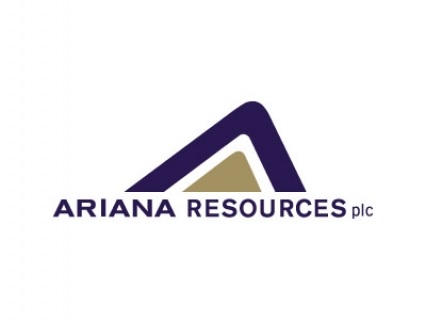 Ariana Resources (LON:AAU)

THOR Mining (LON:THR)
+

Greatland Gold (LON:GGP) 
---
Let the Mining Bull Market Commence!
The mining space is hotting up and we are now gearing up for what looks like an exciting period ahead, as we move from the recovery phase, which dominated much of 2016, towards the early stages of the long anticipated BULL market in mining and exploration stocks. 
For those looking to position themselves, now could be the right time to be looking ahead. Funding is becoming much easier for companies with credible investment propositions and that is usually a good sign of improving confidence in the secondary market. 
For our forthcoming London Investor Evening we are delighted to be welcoming back Ariana Resources, THOR Mining and Greatland Gold, three companies we have great expectations for over the coming months!
We are also delighted to be welcoming Beaufort Securities as event sponsors and we look forward to seeing you at The Cote in London on 24th May for the next MiningMaven Investor Evening -  let the Mining Bull Market Commence!
#miningbullmarket
---
INVESTOR EVENING
Wednesday 24th May 2017
 The Cote Brasserie, 26 Ludgate Hill, St Pauls, London EC4M 7DR
18:00 - 18:20 Registration and Drinks
18:30 - 20:30 Presentations 
20:30 - 21:30 Buffet dinner, drinks + networking
*Registration only. Places STRICTLY Limited. Register NOW to avoid disappointment 
---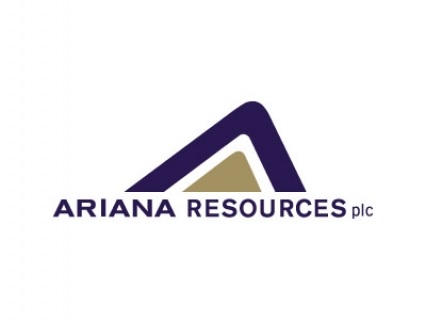 Ariana Resources (LON:AAU) is an exploration and development company focused on epithermal gold-silver and porphyry copper-gold deposits in Turkey.  The Company is developing a portfolio of prospective licences originally selected on the basis of its in-house geological and remote-sensing database.
The Company's flagship assets are its Kiziltepe and Tavsan gold projects which form the Red Rabbit Gold Project.  Both contain a series of prospects, within two prolific mineralised districts in the Western Anatolian Volcanic and Extensional (WAVE) Province in western Turkey.  This Province hosts the largest operating gold mines in Turkey and remains highly prospective for new porphyry and epithermal deposits.  These core projects, which are separated by a distance of 75km, form part of a 50:50 Joint Venture with Proccea Construction Co.  The Kiziltepe Sector of the Red Rabbit Project is fully-permitted and is currently in production.  The total resource inventory at the Red Rabbit Project and wider project area stands at c. 525,000 ounces of gold equivalent. 
In north-eastern Turkey, Ariana owns 100% of the Salinbas Gold Project, comprising the Salinbas gold-silver deposit and the Ardala copper-gold-molybdenum porphyry among other prospects.  The total resource inventory of the Salinbas project area is c. 1 million ounces of gold equivalent.  http://arianaresources.com/

Thor Mining PLC is an exploration and development company with an advanced tungsten/molybdenum project poised for development and exciting gold and tungsten exploration projects. Thor's Directors are experienced in the mining and finance sectors. They are practised in: evaluating mining assets; raising funds on international capital markets; evaluating acquisition and investment prospects and the day to day management of public companies and mining operations. Thor has a portfolio of properties in Australia in the Northern Territory and in Western Australia. Thor also owns the Pilot Mountain tungsten project in Nevada USA.
An updated feasibility study on Thor's Molyhil tungsten project was completed in January 2015. Subject to securing the necessary project finance, the Molyhil project is scheduled to commence production during 2017.
The company recently announced positive assay results from the recent drilling program at its wholly owned Pilot Mountain tungsten project in Nevada. Click here to read the full announcement. http://www.thormining.com/ 

Greatland Gold PLC is an AIM listed (LON:GGP) natural resources exploration and development company with a primary focus on gold exploration. The company has five projects: three situated in Western Australia and two in Tasmania. All projects are 100% owned by Greatland or Greatland has the right to take 100% ownership. 
In March the Company announced a new drilling campaign at its Bromus project, where recent DHEM identified several high priority nickel sulphide targets. 
Greatland's successful drilling programme at the Meadows target established Ernest Giles as a new gold province in Western Australia and on 16th May the Company announced that it has entered into an agreement with Newmont Mining (NYSE:NEM) subsidiery, Newmont Exploration Pty Ltd, one of the world's largest gold producers, granting access to Greatland's Ernest Giles project tenements and exploration database for a period of six months and a right of first refusal should Greatland wish to sell or joint venture the Ernest Giles project for a period of six months· Additionally, Newmont is granted a right of first refusal should Greatland wish to sell or joint venture the Ernest Giles project during that six month period.
The Ernest Giles project covers over 1,800 square kilometres of a virtually unexplored greenstone belt that hosts multiple gold exploration targets and, under this agreement, Newmont has the right to apply certain proprietary exploration methods across this portfolio of targets.
Greatland also intends to advance its new Havieron project, an exciting IOCG target with demonstrated gold and copper mineralisation in the Paterson region of Western Australia. http://greatlandgold.com/
Event Sponsor

 Beaufort Securities is an award-winning traditional stockbroker incorporated a quarter of a century ago. Over the last two decades it has established itself as one of the UK's leading independent private client investment houses servicing private investors, corporate clients and institutions. Beaufort is authorised and regulated by the Financial Conduct Authority and a member of the London Stock Exchange, NEX and QCA.
---
FREE TO ATTEND
Advance registration is required. Places are strictly limited and available on a first come first served basis, so do ensure you register early to avoid disappointment.
This premium event is suitable for investors and those who wish to learn more about mining and exploration related investment opportunities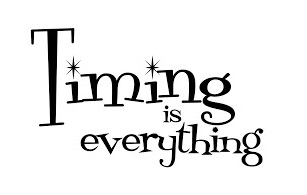 UK Investor Forums and MiningMaven are trading divisions of Catalyst Information Services Limited. Registered in England no. 06537074. Registered Office Address 3rd Floor Ivy Mill, Crown Street, Manchester, M35 9BG
Do you have questions about Let the Mining Bull Market Commence! With Ariana Resources, Thor Mining + Greatland Gold?
Contact UK Investor Forums
When & Where

Cote Brasserie
26 Ludgate Hill
City of London
EC4M 7DR London
United Kingdom


Wednesday, 24 May 2017 from 18:00 to 21:00 (BST)
Add to my calendar
Organiser
Just a few of the many exciting investment ideas we will be showcasing:
Small Cap  opportunities (AiM, NEX, TSX & ASX)

Bitcoin + Blockchain Technologies

3D Printing  + Internet of Things (IoT)

Technology Metals (Lithium, Graphite etc)

Recycling, Green + Clean-Tech Solutions

Fine Wines + Classic Cars

Food Technology, Farming & Forestry

Collectables, Antiques & Fine Art
To be notified of forthcoming UK Investor Forums events in your area, register now www.ukinvestorforums.com.
Rest assured your details will be kept securely and you will not be bombarded with emails from us or any third parties.
Disclaimer: UK Investor Forums (UKIF) is a trading division of Catalyst Information Services Limited. Registered in England no. 06537074 (Registered Office Address 3rd Floor Ivy Mill, Crown Street, Failsworth, Manchester, M35 9BG).
UK Investor Forums organises and facilitates events and seminars across the UK for Sophisticated Investors and those wishing to manage their own financial affairs, to hear from sector and industry experts, meet with companies, learn more about a wide range of investment ideas and opportunities and network with like-minded people.
UKIF does not give investment advice or act as an advisor or promoter for any individual person, company or investment class. Individuals are always advised to carry out their own extensive research with regard to any investment and or consult with their advisors should they deem it appropriate. In the case of investments listed on stock markets, any information provided does not constitute any form of advice or recommendation and is not intended to be relied upon for making (or refraining to make) any specific investment or other decisions.
Should individuals wish to enter into direct relationship with any company or individual presenting they do so of their own accord and UKIF will not have any responsibility or liability in this respect.