Let's Celebrate Chinese Mid-autumn Festival with Chinese Performances
Description
East Meets West would like to invite you celebrating the Chinese Mid-autumn Festival (中秋节) jointly with our partner UK Han Culture Association (英伦汉风协会).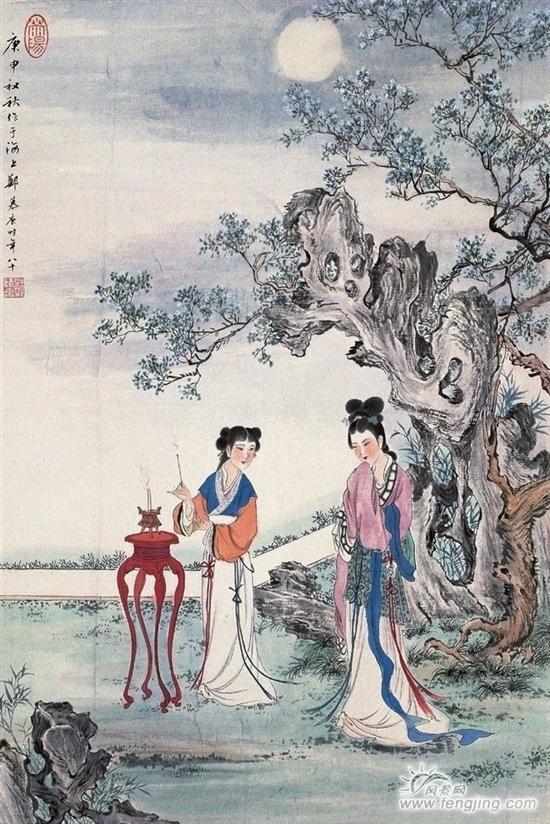 Dress code: A touch of Chinese element.

Remember our beautiful performances at the Chinese Valentine's Day celebration last year? This time we are going to show you even more!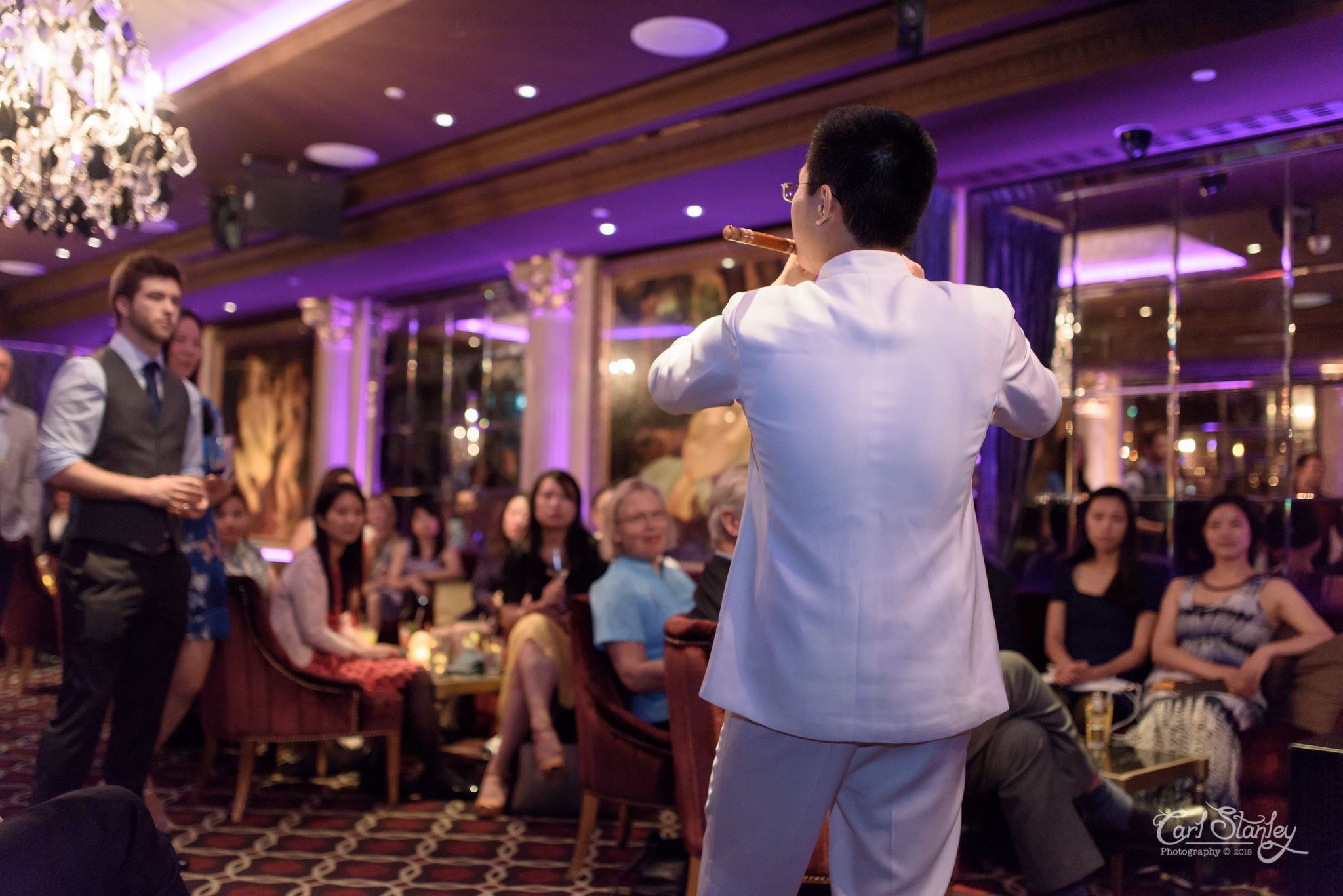 Event Schedule
7.00pm: Arrival & Network
8.00pm: Event starts with Introduction by our speakers from The Hippodrome
8.10pm: Performance 1 – Group show Moon Worship 祭祀月神
8.20pm: Performance 2 – Classic dance solo The Drunken Concubine 贵妃醉酒
8.30pm: Performance 3 – Flute and Cello ensemble Spring in Pamirs 帕米尔的春天
8.40pm: Performance 4 – Tai Chi 太极拳
8.50pm: Performance 5 – Han style song Cloud, Water and Rainbow 云水倾虹
9.00pm: Open Network
The Hippodrome Casino London is our sponsor for the event, every guest will recieve complimentary drink and Canapé!
The Mid-Autumn Festival (zhōng qiū jié 中秋节), also known as the Moon Festival, is a popular harvest festival celebrated by Chinese people and Vietnamese people, dating back over 3,000 years to moon worship in China's Shang Dynasty. It was first called Zhongqiu Jie in Zhou Dynasty. In Malaysia and Singapore, it is also sometimes referred to as the Lantern Festival or Mooncake Festival.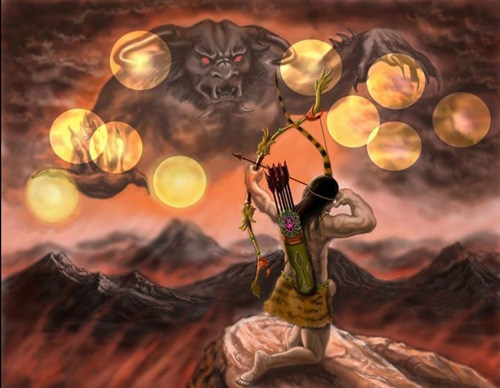 It was said that once upon a time, there were ten suns circling in the sky, taking turns to illuminate the earth. One day, however, all ten suns appeared together, scorching the earth with their heat. Houyi (hòu yì 后羿), a strong and tyrannical archer, saved the earth by shooting down nine of the suns.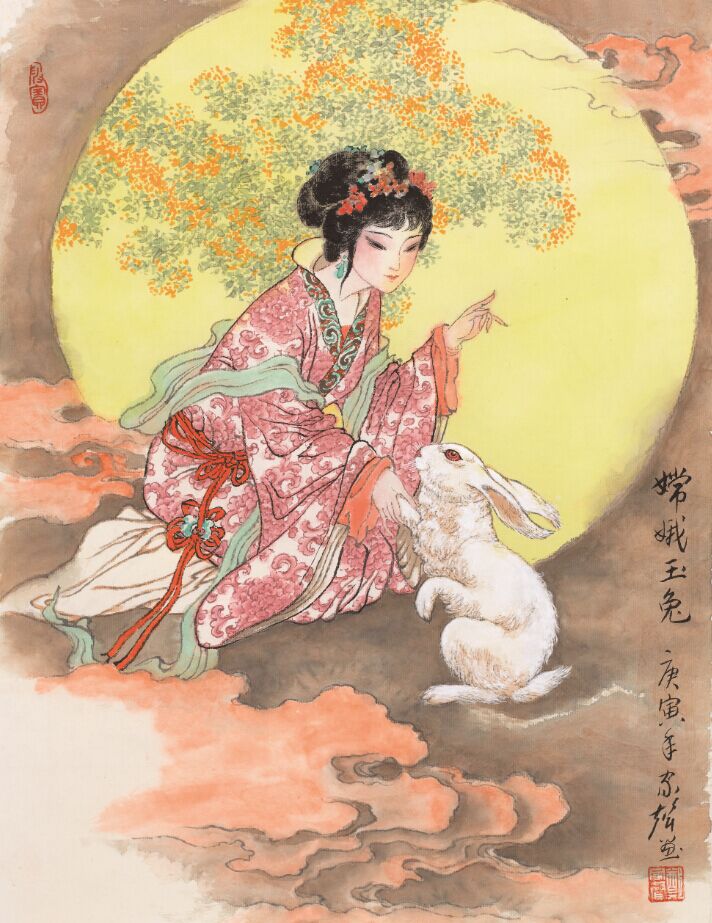 He eventually became the King, but grew to become a despot. One day, Houyi stole the elixir from a goddess. However, his beautiful wife, Chang'e (cháng é 嫦娥), drank it so as to save the people from her husband's tyrannical rule. After drinking it, she found herself floating, and flew to the moon. Houyi loved his divinely beautiful wife so much, he did not shoot down the moon. Chang'e flew to the moon grabbing a rabbit to keep her company. So the Chinese say that if you look up at the moon to this day you can sometimes see a rabbit making moon cakes.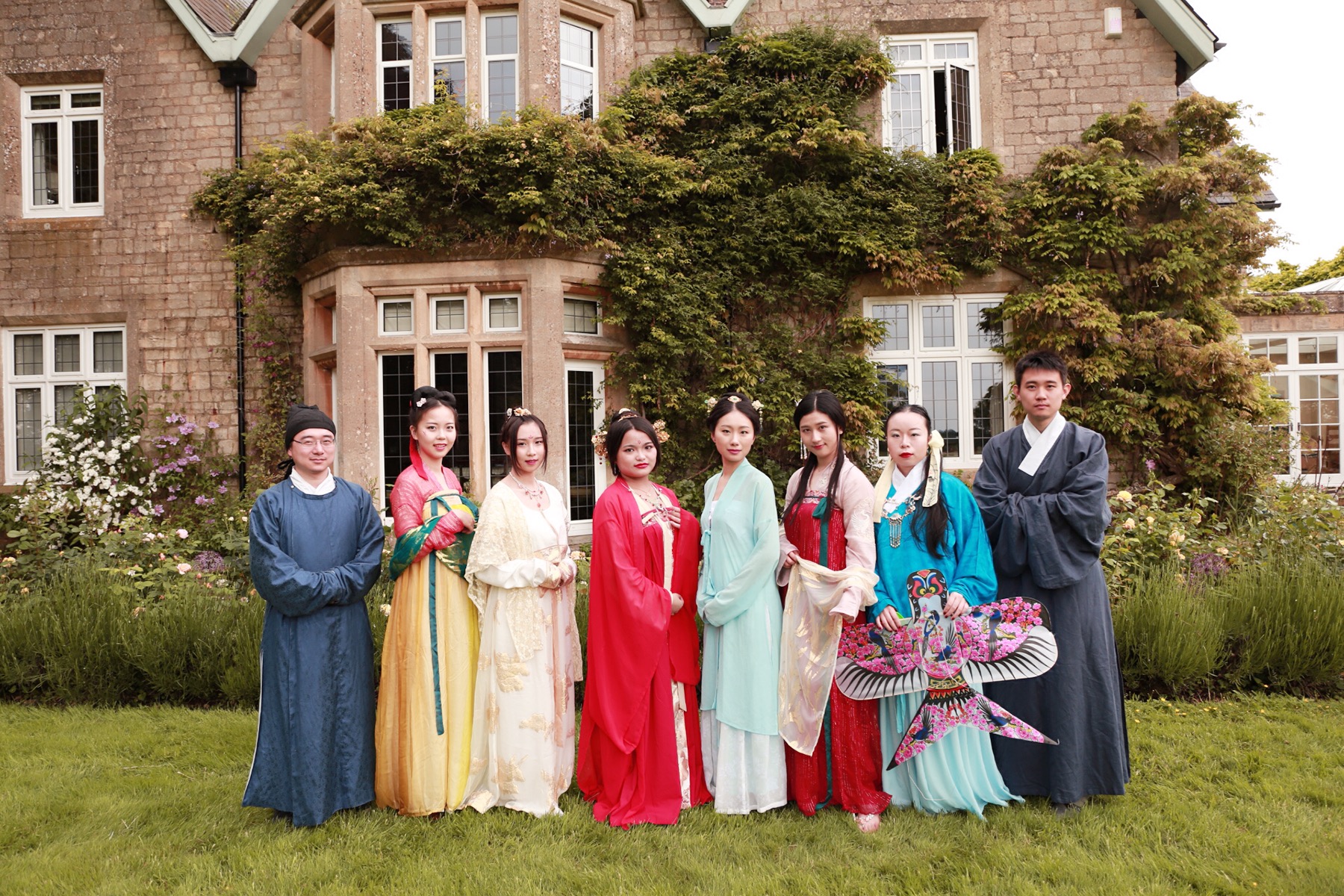 Performance 1 – Group show Moon Worship by UK Han Culture Association
From the royalty to the populace, it is an important custom to sacrifice to and appreciate the moon during the Mid-Autumn Festival. In this group ceremonial show, the girls and boys from UK Han Culture Association will demonstrate how the Chinese Han ancestors would have worshipped the Moon Goddess, offering the incense, the fruits and the wine by dressing up the elegant traditional Han Chinese's costume - Hanfu.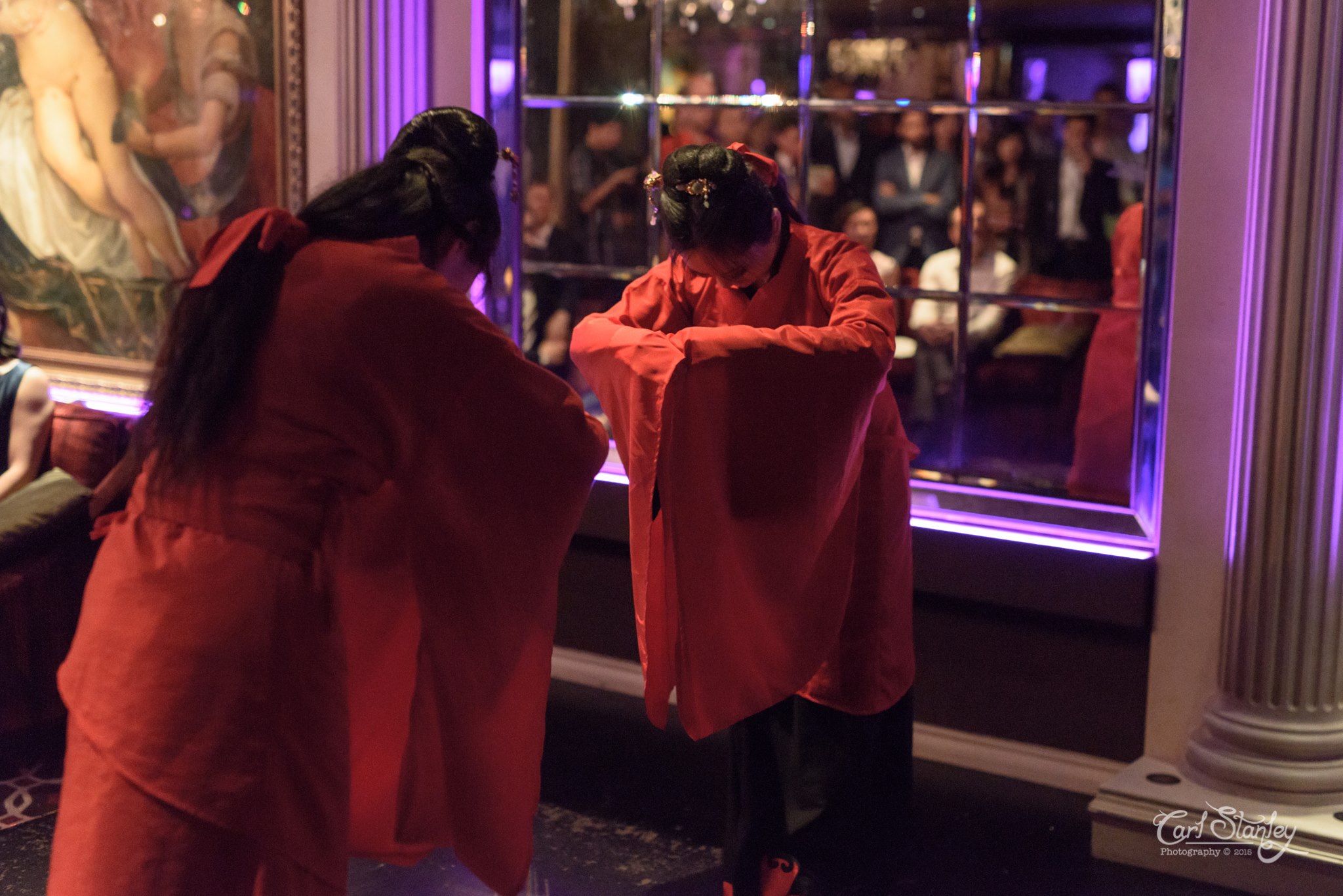 Performance 2 – Classic dance solo The Drunken Concubine by Joanna ZHOU

The true story happened in Tang Dynasty around 745-755 AD. It describes YANG Guifei, the highest concubine getting a little tipsy. Combining with modern elements, this vivid performance reflects the concubine's disappointment of her Emperor not turning up, her drunken charming, and her intentional show-off of her beauty. Our professional dancer Joanna ZHOU will be performing the beauty of The Drunken Concubine for us this time.

Performance 3 – Instrumental ensemble Flute and Cello Spring in Pamirs by Hui YU and Winnie HUANG

Remember our wonderful couple Hui and Winnie from last year's Qi Xi event? They played Liang Zhu - the butterfly love story ending up with Hui proposed to Winnie! This time the pair will be playing the piece Spring in Pamirs, which describes the beautiful scenery and fruitful life in the Pamirs plateau, in a new way they've invented: combining the traditional Chinese flute and the western orchestral instrument cello, which was never played before. What a perfect East meets West!

Performance 4 - Tai Chi - Zen Dao Pai School Yang
Tai chi is a system of health and wellbeing practiced by the Chinese for centuries. Derived from martial arts it employs principles of self defence and energy flow in characteristic circular pulling and pushing techniques as well as blocks, strikes, trips and kicks. Most people however practice only the slow forms simply for their benefits to balance, co-ordination, flexibility, joint mobility, core strength and stress relief in what may be thought of as a combination of the benefits of yoga, dance and meditation all in one. The most common style of tai chi is Yang, of which the most common form is the modern simplified, which is taught in China even at school. Alex will however be performing a condensed version of the rarer Zhen Dao School traditional long form, which traces its lineage back directly to the Yang family itself and retains many of the original subtleties. He teaches in Hyde Park and privately and welcomes any questions.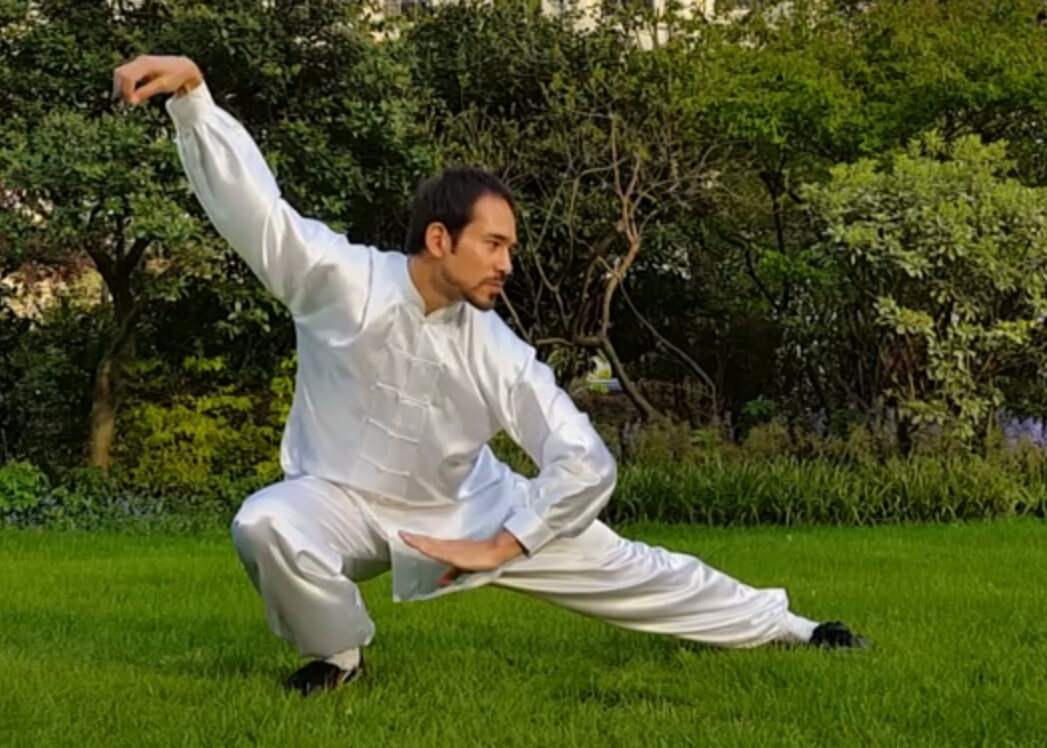 Performance 5 – Han style song Cloud, Water and Rainbow by Qing Cha

Qunqu, also known as Kun Opera, is one of the oldest extant forms of Chinese opera. It evolved from the Kunshan melody in the 14th century and dominated Chinese theatre until the 18th centuries. It is listed as one of the Masterpieces of the Oral and Intangible Heritage of Humanity by UNESCO since 2001. In this piece, Qing Cha will be showing us how classic Qunqu is currently expressed with a contemporary approach.