Description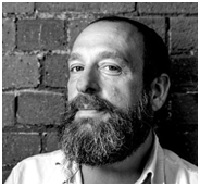 It's amazing what you can learn and do in just one lunchtime, and we firmly believe in learning by DOING. Over an hour and a half we're going to give you the inspiration and the methods, to work better, smarter and faster to achieve amazing things with very little.
Whether you're a fledgling start up, an established organisation or agency looking for ways to change the game and get Doing then these lunches are for you.
Places are limited (lunch is provided at Bakesmiths) so book your tickets now for a lunchtime you won't forget.
Dom Baker – Fri 18 Nov –creative hacking that turns ideas into rich content experiences
Dom's creative director at e3. He is a firm believer in letting the work do the talking. During this lunch he'll lead you on a content co-creation journey. Dom is a keen believer in a sprint cycle methodology. He takes raw nuggets of ideas through to rapid development and live and kicking projects of all shape and sizes, using a combination of creative, strategic thinking and production doing. Clients such as Yodel, Jaguar LandRover, Directline and YouTube have benefited from his approach. He creates human experiences that just effortlessly connect, move and work, cross platform, media and location.
Find out more about Dom here:
www.cargocollective.com/dombaker
About e3 and The DO Lectures
e3 – helping brands keep pace with consumers
e3 is one of the UK's most awarded digital agencies. We are Sitecore gold and IBM Watson partners, MS Certified developers, ISO 27001 certified and one of the first UK agencies to be Cyber Essentials Plus data security certified. We blend this technical expertise with innovative growth strategies to help brands keep pace with their consumers and ahead of the competition. Founded in 1997 we are famous for our work for brands including The Royal Navy, National Trust, Kia, BP and Orange.
E3 LONDON
WeWorks
1 Fore St
London EC2Y 9DT
T. +44 (0) 203 008 4411e3london@e3.co.uk
E3 BRISTOL
Unit 2.1-2.3, Paintworks
Bath Road
Bristol BS4 3EH
T. +44 (0) 117 902 1333e3bristol@e3.co.uk
The idea behind The Do Lectures and Workshops is a simple one. People who have done amazing things can help inspire other people to do amazing things too. So we run iconic events in West Wales, Northern California, Southern Australia, and invite people to tell the world what they have done or are doing. We are The Encouragement Network.
http://www.thedolectures.com/ Twitter: @DoLectures Instagram: thedolectures