Let's Get Engaged! Raising engagement levels in your organisation
Description
Is Engagement Important To Your Organisation?

Join us on April 17th 2018 at 9.30am (please arrive for coffee at 9.15am) until 12.30pm where we will discuss the hottest buzzword in the business world these days – engagement.


With surveys repeatedly showing that over 80 percent of employees are not engaged in their jobs and UK business having one of the poorest engagement levels in the G12, scope for performance improvement is astonishing. Organizations need engaged team members and customers. They want to attract and retain great staff but how do you actually transform engagement?


With many human resource directors citing this as the number one area for focus in 2018 we'll furnish you with the essential information to go back into the your organisation and elevate engagement to the next level. We will also facilitate opportunities to learn from other practitioners in the audience.


If engagement is on your agenda, then we would therefore love you to join us and take some time out to through how you can raise engagement levels in your organisation.
The team at Chris Cooper, Business Elevation are running this as a free event. As a local Leicester based people development business, Chris Cooper Business Elevation are committed to helping one million employees to becoming more measurably engaged.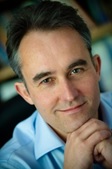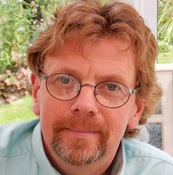 Speakers will include Chris Cooper - founder of Chris Cooper, Business Elevation, engagement specialist, author and host of the Business Elevation show.
John Jennings, Associate Director, engagement specialist and former Midlands Chairman of the Institute of Directors.

Steve Middleton, Business Development Director from Engagement Multiplier.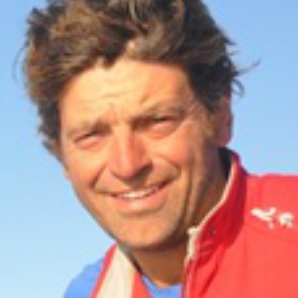 We will also have as a special guest speaker Mick Dawson - ex Royal Marines Commando and holder of some mind-boggling world records, including the first crossing of the 7000 mile North Pacific in a rowing boat. As well as being a down to earth and humble character, Mick works to help servicemen affected by PTSD. He is also a published author with his book, Rowing the Pacific, receiving five star reviews. Mick will share insights and stories including the contrast between engagement in the Royal Marines and the business world and how it impacted his decision to cross oceans in a rowing boat.
Based in Leicestershire, Chris Cooper, Business Elevation support the transition of businesses, leaders and teams to higher levels of performance. Chris and John help organizations to retain their best people, attract top talent, boost profits, strengthen customer retention, improve well being, productivity and reduce absenteeism through building and implementing engagement strategies and bespoke programmes. They help Leicestershire and UK based brands, SME's and Universities with engaging consultancy support, workshops, coaching programmes and speeches . Since 2011, Chris has hosted the Business Elevation on-line radio show on Voice America. The show has a reputation for incredible guests; in 2017 it had the highest number of listeners out of the 50 shows on the Voice America Business channel. He is co-author of 'The Power To Get Things Done (Whether You feel Like It or Not)' published by Penguin Random House USA and endorsed by Jack Canfield and Dr Ivan Misner. Chris is a Fellow of the Professional Speaking Association and John is a fellow of the Institute of Directors.


Do join us for what will be a very valuable event for anyone with engagement on their agenda.


We're looking forward to seeing you there!


The venue is: Winstanley House, Hinckley Road, Leicester, LE3 1HX UK T: 0116 3665642. For directions go to: https://www.winstanleyhouse.co.uk/contacts/directions/ Please arrive for tea and coffee at 9.15am.


Best wishes,

Chris.
Organiser of Let's Get Engaged! Raising engagement levels in your organisation
With 25 years of multi-functional business experience including 7 years with Mars Confectionery, Chris supports the elevation of businesses, people and personal performance through consultancy, facilitation, training coaching, interviewing and speaking. A broadcaster, his Business Elevation show on Voice America adds value to business people in over 50 countries each month. He is co-author of 'The Power to Get Things Done (Whether You Feel Like It Or Not)' published by Penguin Random House USA and a Fellow of The Professional Speaking Association. Based in Leicestershire, England Chris and his team work on business projects in the UK and sometimes globally.