Description


Let's Get Funded - Power Up Afternoon Session with Crowd Velocity!
Do you want to learn how to raise money for your idea or a start-up business without giving away too much equity?
Then this workshop is for you, business start-up, entrepreneur and anyone looking to learn more about non-equity crowdfunding for a project or a new business idea.
If you're thinking about Funding or Crowd-funding your big idea in 2017, this workshop is an essential first step to start planning your crowd-funding campaign.
We are bringing a number of experts and speakers who have achieved funding for their own businesses as well as helped many other businesses and start-ups raise early stage funding.
We are here to inspire the next generation of successful start-ups and Entrepreneurs who are looking to achieve results and work hard to do great things as a result of mentoring and support.
You will learn about various types of crowdfunding and why rewards/donations based crowdfunding for your project or idea and how to achieve success.
We will also show you how to plan, prepare and launch your own crowd-funding campaign. We will also share the insights of good and the bad practices of crowdfunding, how to overcome obstacles and prepare for success. You can expect to learn helpful tips, advice and inspiration from our speakers who will share with you own personal journey's in business and early stage start-ups.
This will be an interactive type of workshop with a Q&A session at the end, with our speakers who will be able to give you answers to any of your questions.
We are here to give you guidance and practical help before launching your campaign and provide support from preparation to successful launch of your campaign.
We believe there many great ideas that are waiting to be discovered and launched into the world, but it takes dedication and the right support to make it happen.
Event Agenda
12pm - Opening & Networking
12.30pm - Speakers present - Funding
1.40pm - Q&A
1.50pm - Networking with drinks, nibbles provided.
Book your ticket and be entered into a prize draw to win 2 free mentoring sessions worth £140 - lucky winner will be announced during the event!
*Spaces are limited to 45 attendees. Book yours now!
---
Speakers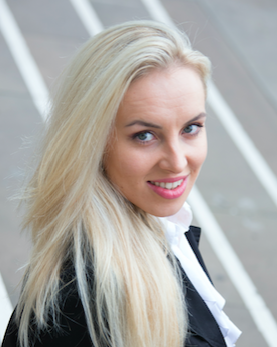 RAIMONDA JANKUNAITE
Raimonda is an entrepreneur, speaker, and advocate for Women in Technology at Tech London Advocates. She is the founder of Crowd Velocity - online crowdfunding platform for early stage ideas. She is visionary in innovation, technology, and sustainability and has already made an impact in the UK's start-up community.
She has previously worked for a big data company from Silicon Valley and currently holds a position at Allied Powers, where she consults businesses in funding strategy and company exits.
She is currently working on developing a thriving community of entrepreneurs at Crowd Velocity, and mentors early-stage start-ups in crowdfunding and launch of early stage ideas. She delivers a lot of expertise and knowledge in start-up funding and resources that are needed to make success in business.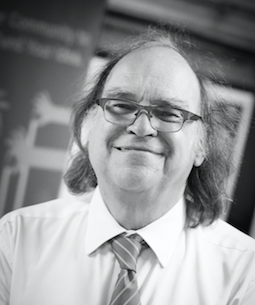 JOHN ELSDEN
John is a serial entrepreneur having helped grow the Trafalgar House to a £3 billion group before setting up his own company Allied Powers in 1993. He has an enviable record of innovation and success in technical businesses having been involved with technology businesses throughout his career.
Here he works with SME's, Venture Capitalists and the Banking and Finance industry where currently he has achieved many successful outcomes as well as providing growth opportunities and some serious added valued for his clients.
Since 1993 John has achieved over £90 million of exits for businesses and been able to help with fundraising to a similar level for over sixty businesses. He is passionate about businesses that help the environment and has been directly involved in recycling and repurposing waste plastics and biomass, where he has helped to grow Land Energy from a start-up into one of the UK's leading energy companies which started with recycled wood.
John is now using his expertise to help small businesses with their development funding and avoiding mistakes in his capacity as a director of Crowd Velocity. He is able to share and use his invaluable knowledge and expertise in making success in business.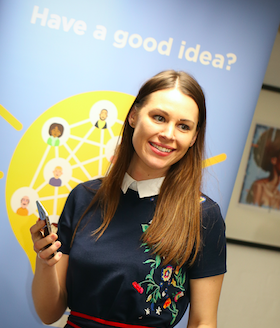 EGLE VALEIKAITE - Social Media
Egle is a founder of City Panther Media, a social media management agency, that helps achieve brand presence online using social media and creative content. Egle is passionate about start-ups, fashion and social media marketing. She runs weekly interviews online with prominenet start-up founders and helps small businesses achieve their goals using various online platforms.
City Panther Media services are the perfect solution for startups who don't have the time, expertise, or desire to manage their own social media marketing. Her motto is: "Why fit in, when you can stand out".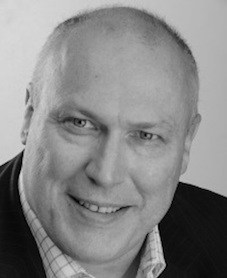 MIKE SLEEMAN - Financial Planning
Mike has represented finance at board level and on senior management teams for many years. He has also been a Trustee for a MS Society UK charity. He headed up the finance function for the European division of Remington Consumer Products for 2 years and was head of finance for Parity Training Ltd when it was demerged from Parity Group plc.
Within CrowdVelocity, Mike oversees Accounting and Financial planning and takes an active part in our workshops to educate entrepreneurs the importance of finance and planning.
Recently Mike has been focusing on helping SME's wishing to fulfill their potential by helping the owners to strategize and plan ahead and also to set up their businesses to run effectively. He is a CIMA-qualified accountant who has extensive cross-sector experience covering FMCG, Retail, Food, Manufacturing and multiple service industries.
Official VENUE sponsors for this event is: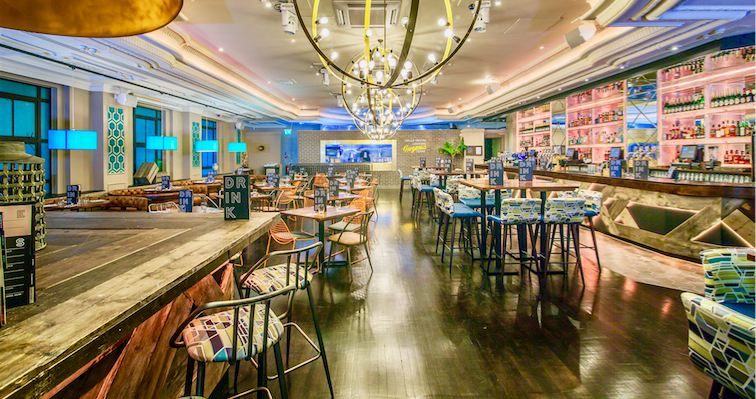 HAUS transforms restaurants into beautiful workspaces. Get the space, community, coffee and wifi for only £150 per month. Try it free for one week.
HAUS @ SWAY 61-65 Great Queen St, London WC2B 5BZ
Any questions before the event?
You can email us at:
ideas@crowd-velocity.co.uk
Also, Sign-Up to our online community to get additional benefits as a member.