Halton Libraries' Let's Go Green Festival: Nature Talk with Author Roy Dennis
About this event
Nature Author Roy Dennis
Online event
Wednesday 2nd June - 6.30-7.30pm
Free, please book online via the library website or at any Halton library
Join us for an evening talk with Roy Dennis, one of the UK's most prominent field naturalists. Listen to him talk about his passion for conservation. There will also be opportunity for the online audience to submit their questions during this fascinating talk.
Roy is originally from Hampshire and for many years was based in northern Scotland. His approach to wildlife and conservation stems from decades of experience working in the field, from climbing trees so that he could ring osprey chicks to handling lynx kittens in Norway – and wanting to smuggle them back to Scotland. His Wildlife Foundation of 25 years' standing is internationally recognised for its work in conservation and wildlife protection. He is a well-known broadcaster on TV and radio as well as a prolific writer and speaker on conservation issues, and after witnessing decades of species decline, as well as some prominent reintroductions, he is on a mission to help inspire young people to promote greater biodiversity and long-term care for our planet.
Roy's latest book is Cottongrass Summer, published by Saraband.
"Absolutely joyous" – Chris Packham
"I can't think of a more important book that's been written about British wildlife in the past 20 years." – James Fair, BBC Countryfile
The event will take place as a live digital event. After you register, you will receive an email closer to the date with the link to the event.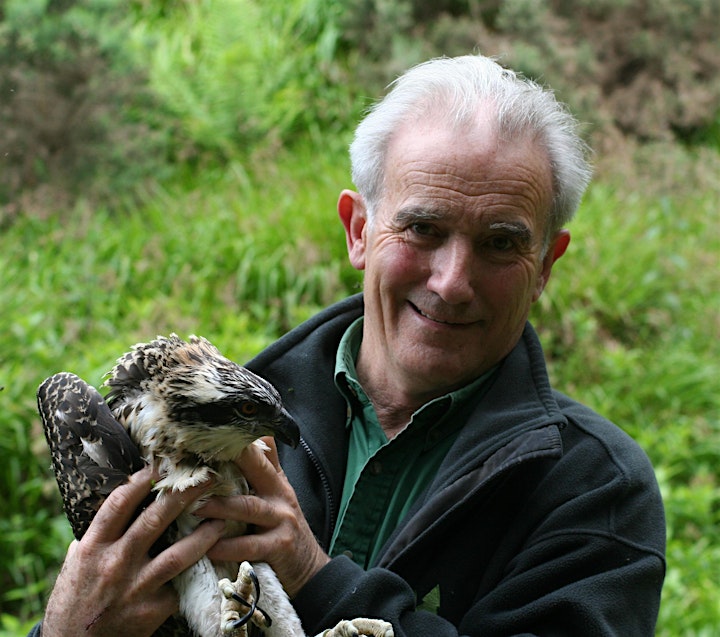 Organiser of Let's Go Green Festival: Nature Talk with Author Roy Dennis