Halton Libraries' Let's Go Green festival - Save Our Planet: Placard Art Workshops (younger children)
About this event
Save Our Planet: Placard Art Workshop and Mini Protest (younger children)
Halton Lea Library
Wednesday 28th July – 10.30-12.30pm
£3 per ticket.
Recommended age: 5-7 years
In these unique workshops commissioned especially for our Let's Go Green festival, the younger generation will have the opportunity to learn about climate change, the history of protest art and then to create their very own peaceful protest placard. The sessions will be led by artist Colette Whittington. Colette will provoke discussion around climate change in an imaginative and engaging way and will introduce examples of protest art throughout history such as The Paris Collective, Emory Douglas and Keith Haring. Participants will then create their own climate change placard using photomontage, collage, drawing and printmaking with stencils and block printed letters and typography. At the end of the session we will then embark on our very own mini protest in and around our libraries to spread the message of action for climate change.
Colette Whittington has worked with Tate London and Liverpool and the People's History Museum and has a passion for social protest, protesting for change through art and the role printmaking has played in political history. Colette has produced a series of "How to Do" printmaking books for Tate Modern. 'PROJECT PRINT: A Beginners Introduction to Printmaking' was published in March 2020. Colette considers herself to be a green activist and she cares deeply about the planet we inhabit. She's currently involved in an active 'noisy' protest campaign locally to Save Rimrose Valley.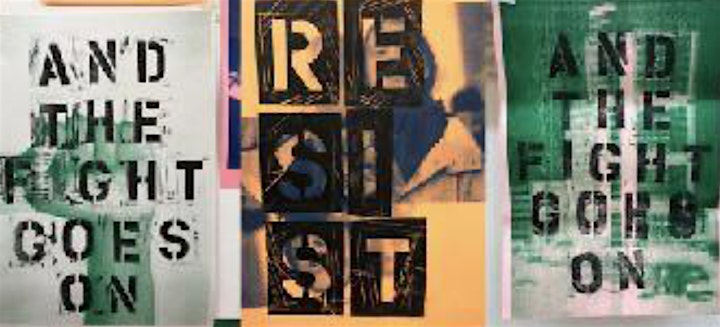 Organiser of Let's Go Green festival - Save Our Planet: Placard Art Workshops