Take an hour to relax, unwind and get creative!
About this event
Have you been somewhere where the scenery has been awe-inspiringly beautiful? Where you have found a moment of tranquillity and peace?
In this workshop, Fiona will guide us to create a collage of our favourite landscape. Choose a photograph you love, where you felt relaxed and happy. This will be your subject matter. You will re-create the photograph by looking through magazines, and then cutting out shapes and colours that represent your special day.
You'll need:
A photo of a cherished landscape - this will be used as guide only
A3 or A4 cartridge paper/sketchbook (guide to paper sizes)
Magazines/newspaper/catalogues/scrap paper
Scissors
Glue stick
Ruler
Pencil
Recommended for: 12+. No art experience required.
Language: English
Workshop Leader: Fiona Tong
Artist Profile:
Fiona has worked with Ricefield Arts as a Community Workshop Leader since 2017. She is a visual artist and her work is experimental and free flowing. Her practice explores perception and seeing beyond what meets the eye, engaging in a dialogue between the self, awareness, space and spirituality through colour and line compositions, and this is often reflected in her workshops.
Have a look at one of Fiona's favourite landscapes below.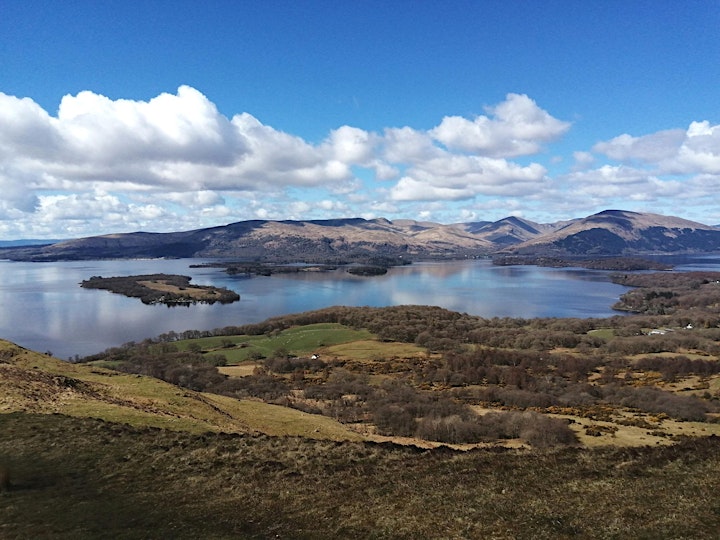 Joining the workshop:
The workshop will be delivered via Zoom. You will receive a Zoom workshop link and password to join the workshop after registration. Please join the workshop on time.
We require participants to turn on their webcam/video to take part in this workshop. This is to allow our workshop leader to check on the progress of participants and offer personalised guidance & support where needed.
Important:
Participants are expected to adhere to our online event Code of Conduct. We will be kind, respectful and patient towards each other in a positive and supportive environment. Abusive actions or language will not be tolerated. You can read the full Code of Conduct on our website.
As this is an online workshop, Ricefield Arts is not able to assess any safety hazards for participants remotely. We are not able to take any responsibility associated to your safety. By registering, you agree to take full responsibility for your own health and safety when taking part in our online workshop in your own home.
The images used in this listing may be subject to copyright.
Organiser of Let's Landscape: Collage Workshop
 Ricefield Arts & Cultural Centre is a registered charity and social enterprise based in Scotland that has gained an excellent reputation for delivering original and inspiring Chinese arts and cultural experiences for schools, community groups, public institutions, arts audiences and the diverse communities in Scotland.