Come and join the growing wave of radical, locally led, participatory democracy taking place in the UK
About this event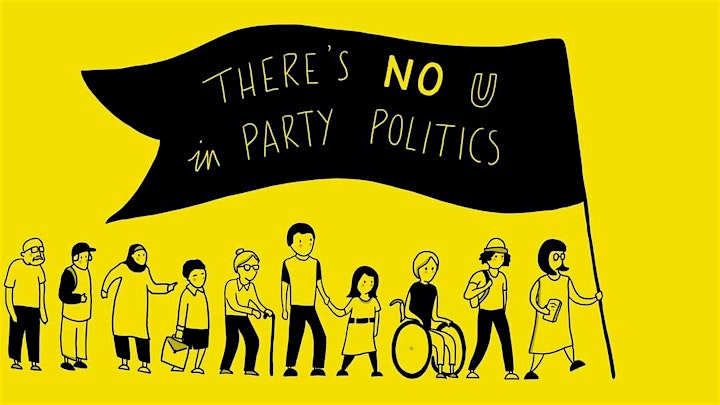 We're planning the first-ever New Year Conference for our network and community on 30 January 2021 – and we'd love to invite you and your friends to come along!
We're planning our first-ever Flatpack Democracy summit, especially designed to support all those already committed to 2021 campaigns. For those just joining the Flatpack party, it's definitely not too late to stand in the May elections, and this event will have something to offer new faces and bring you on board.
Now more than ever, it is vital we stay connected.
The seemingly never-ending waves of Covid and various forms of political lockdown will end, and we must be ready when they do.
So, join us for this hands-on day of practical, participation led workshops. Together we will learn what the essential skills are for engaging people in our communities, the Flatpack way; by recognising who is already doing the right work in our communities, developing good working relationships with them, and including the voices of those rarely heard in political decision making process.
The day is aimed at supporting you and your existing campaigns, so we want to hear your thoughts beforehand:
What will enable you to feel confident in the run up to these elections and what are the most pressing questions you have for your campaign?
Whether you've already registered to run in your local elections, have dreams of taking on your super Mayor (we'll see what we can do), or have never heard of Flatpack 2021 but this has piqued your interest, please send us an email with the subject "FP NY Gathering" to info@flatpack2021.co.uk and we'll try to cater the day to respond to your queries...
It has just been announced that the May elections will go ahead so this New Year - it's definitely time for a new start, and the Flatpack 2021 team is eager to get it going with you. See you on the 30th!
Schedule for the Day:
11am-12.30pm - Opening of our first annual New Year Gathering - https://us02web.zoom.us/j/88584911875
We'll kick off with a short film, "How to assemble democracy without following the instructions" followed by a Q&A with the independents featured in the film - Get ready to be inspired and learn how to do politics differently.
12.45pm-2.15pm - Doing Democracy: How to Run Open, Exciting Gatherings During Covid-19 - https://us02web.zoom.us/j/85656534427?pwd=bW1QcEszUk16YVZ0Z1p4MExHVk1jdz09
This session will explore how to run community meet ups, that get everyone in your area involved in making decisions and shaping the council's priorities based on the needs of that community.
2.15pm-3.15pm - Transforming tensions and addressing conflict - https://us02web.zoom.us/j/83872853727
Come and explore how Nonviolent Communication and restorative processes can support effective collaboration in the groups we work with.
2 Part Workshop - https://us02web.zoom.us/j/86236241497 (use this link for both Part 1 and 2)
2.30pm-3.30pm Part 1 - How to weaponise your story - Learn how to think like a pirate with tips and tactics to make your campaign stand out from the crowd
3.40pm.4.30pm Part 2 - Tactics and strategies for digital engagement - In this session, you will learn content creation (and curation) techniques, posting strategies and share free tools used by the world's largest brands. You will leave inspired to start posting simple and effective ideas on your own social media straight away.
4.30pm-4.50pm We'll close this workshop with some open Q&A with some of our mentors who have who have won at both Parish and Unitary level, to chat about what campaigning might look like in these difficult times.
5pm-6.15pm - Feminisation of politics workshop https://us02web.zoom.us/j/7521650198
We all know politics isn't working. Come and join this interactive discussion with Indra Adnan, Editor and founder of The Alternative UK, Laura Roth from the international Municipalist movement and Hannah Stephens from the Parliament Project to talk about what's going wrong, and what we need to do in order to upgrade Democracy.
6.15pm-6.30pm - Closing the Gathering https://us02web.zoom.us/j/81301163224
A chance for us all to all come back together after a long day, and look to the possibilities ahead of us.
7pm-8pm - Fringe event https://us02web.zoom.us/j/86367358083
A showing of "All Hands On" - A short film about ordinary people doing radical democracy followed by a live Q&A with director Patrick Chalmers.
Flatpack Democracy - Who we are
It is possible for councils to be effective, ambitious, radical and truly representative.
For the last 9 months the Flatpack Democracy team has been working to support groups of individuals, committed to working together, who want to stand in the May 2021 local elections. Our Flatpack 2021 network is made up of people who want to achieve real change for their community, using positive working principles that are designed to do politics differently and better.
The essentials are that the group agree how they will work together; focus on local issues; set aside national party political interests and ideology; and prioritise genuine engagement and community participation above all else.
Organiser of Let's rebuild democracy together - Flatpack 2021 Summit
Flatpack Democracy is a DIY method for communities to win back their council as non-party candidates, pioneered by multiple towns around the UK.
The Flatpack Democracy campaign supports people to reclaim local politics from the systems and political parties that are currently failing them. We want to support communities to take back power by winning local elections, of which there are thousands in May 2021.
We will work with groups who want to stand for election and, once elected, collaborate to make their parish, town or district councils ambitious, effective and responsive to their local community's needs.