Description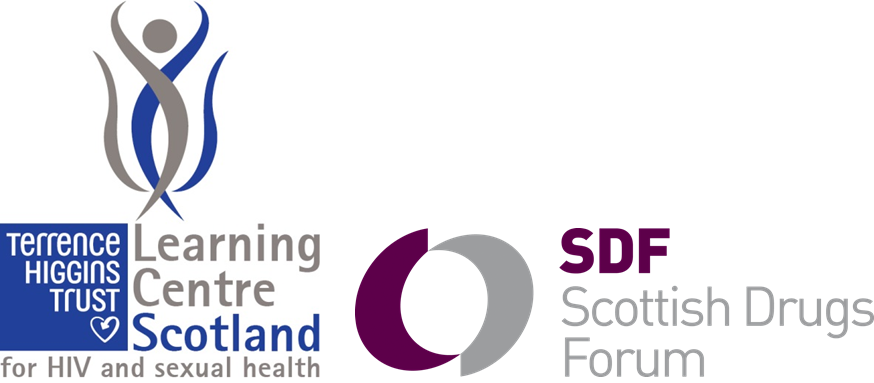 Let's talk about chemsex: Understanding the trends, motivations and consequences of chemsex in Scotland
From UK evidence, it is clear that there are specific risks and harms for people engaging in ChemSex and a variety of ways that frontline workers can support people to reduce these risks. Scottish Drugs Forum and the Learning Centre at Terrence Higgins Trust Scotland have joined together to offer this course to increase knowledge and skills in supporting service users who engage in chem sex.
Aims: This course aims to empower workers with the knowledge they need to more comfortably have conversations with people who may be having ChemSex and to give workers harm reduction-focused information on how to reduce potential risks. In this course, workers will increase their ability to understand, support, provide referrals to service users involved in ChemSex.
Objectives:
By the end of this course, participants will be able to:
- Recall what ChemSex is and the commonly used terminology
- Give an overview of the drugs used for chemsex
- Recall the reasons why people engage in ChemSex, the benefits as well as the harms
- Identify the risks involved, including the particular risks involved for people who are living with HIV
- Demonstrate confidence in discussing ChemSex with service users
- Identify a variety of harm reduction strategies/resources and services they can signpost/refer service users to
About the Partnership
This course is jointly delivered by Terrence Higgins Trust Scotland and Scottish Drugs Forum.
Scottish Drugs Forum (SDF) is a membership-based drug policy and information organisation and is a national resource of expertise on drug issues. Since 2011, SDF have delivered training and quality development support for services around sexual health and drug use as part of their Scottish Government commissioned work. For more info:
SDF website: www.sdf.org.uk
Twitter @SDFnews
Facebook: @scottishdrugsforum
Price
Prices for the workshops are as follows (all prices include VAT):
Standard price: £72
Charities: £60
Students and people in receipt of means-tested benefits: £30
*If you have multiple staff from the same organisation who would like to attend this course, please contact us for a group discount.
Participants will recieve a certificate of attendance upon completion. Light refreshments and a light lunch will be provided.
Cancellations
If you have booked through Eventbrite, then you should apply on-line for a refund. The amount of refund you get will depend on the amount of notice you give. Our terms and conditions are;
- More than 10 working days before the course - Full refund
- Less than 10 working days before the course - 50% of the fee refunded
- On the day of the course - No refund
With any questions, please contact learningscotland@tht.org.uk
To see a full list of courses on offer, please visit http://www.tht.org.uk/learningscotland

---