'Let's Talk FGM: How effective is the law? In memory of Eleanor Rathbone M...
Description
FGM has been debated in Parliament since late 1929, when Eleanor was instrumental in setting up the Committee for Protecting Coloured Women in the Crown Colonies, campaigning against the practice of clitoridectomy amongst the Kikuyu tribe in Kenya. This evening is by way of tribute to her and her fellow MPs for their pioneering stand.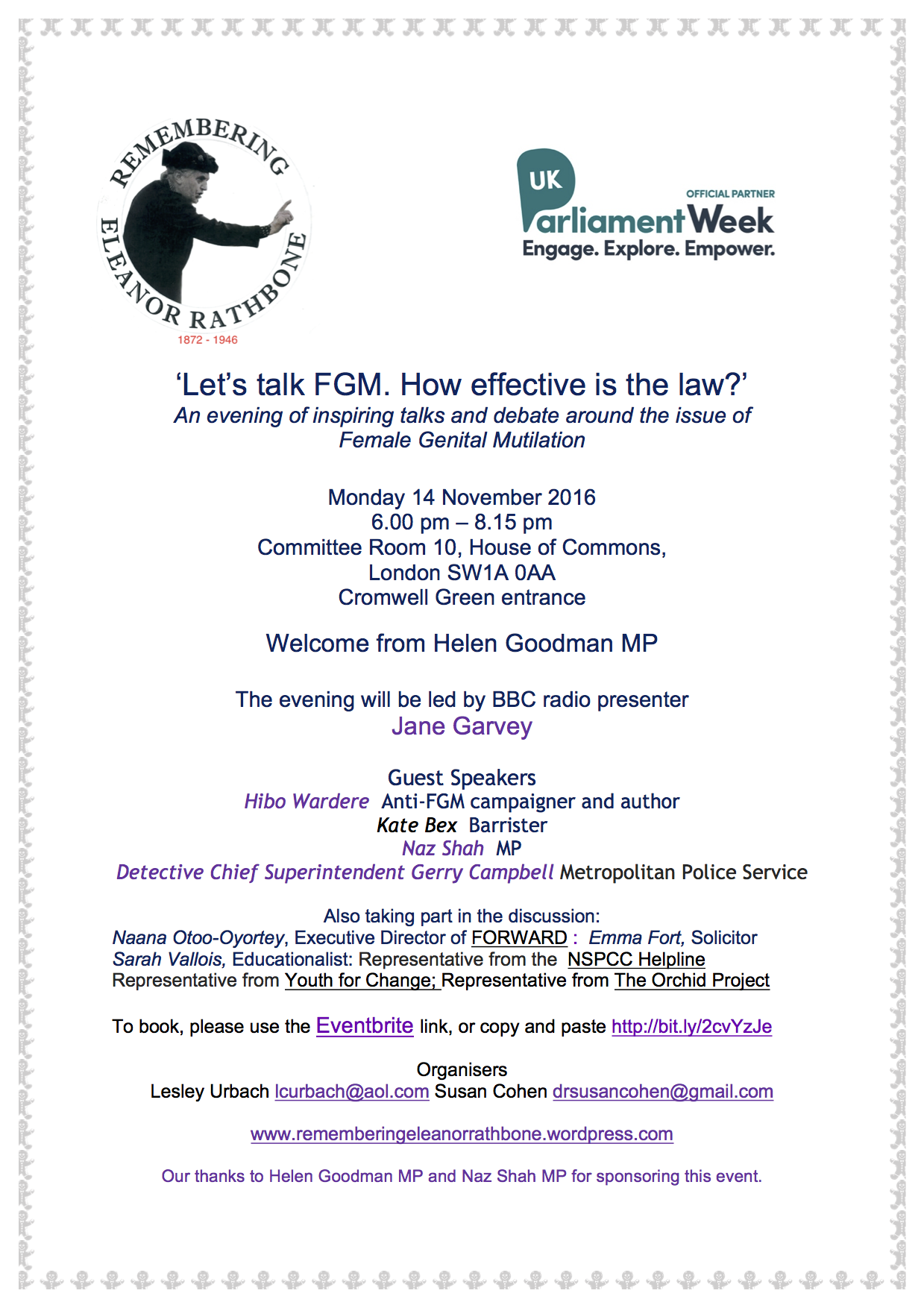 Light refreshments will available to purchase from the Jubilee Cafe, up until 5.30 pm, and the cafe will remain open until 6.00 pm. Please allow extra time to clear security.