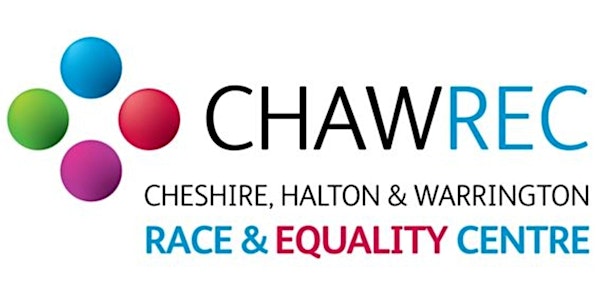 Let's Talk GDPR and Cyber Resilience - 創業網上講座 – 數據保障條例 (GDPR)和網絡安全
Let's Talk – Business Start Up - GDPR and Cyber Resilience - 在英創業網上講座 – 數據保護條例 (GDPR)和網絡安全
About this event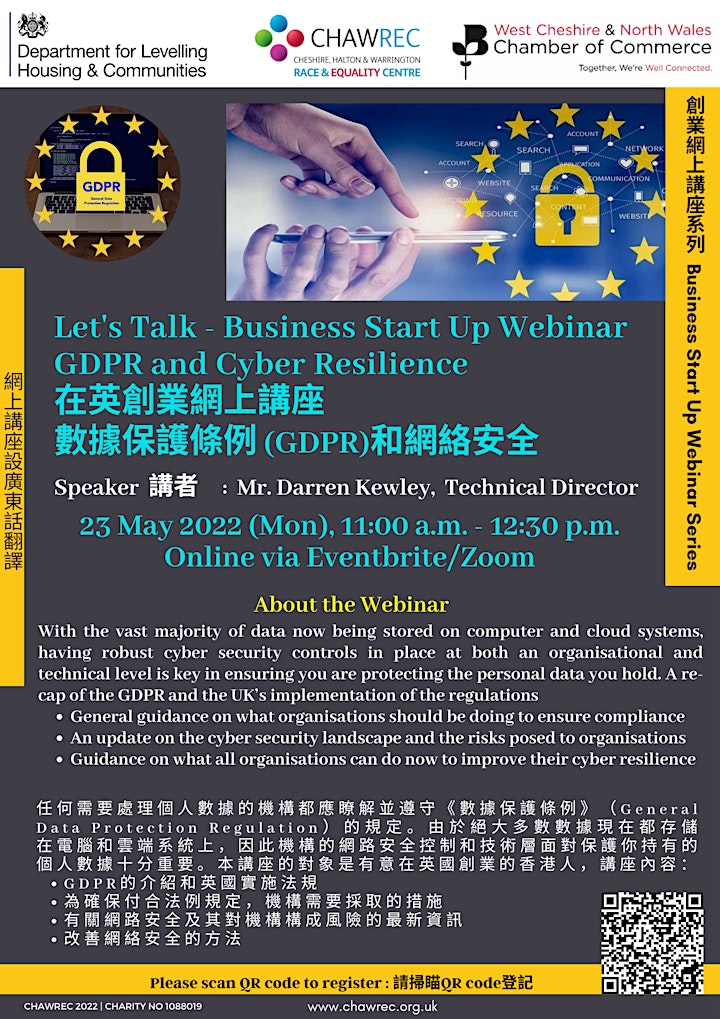 在英創業網上講座 – 數據保護條例 (GDPR)和網絡安全
時間: 5 月23日星期一,11am – 12.30pm
講者:Mr. Darren Kewley, Technical Director
《數據保護條例》(General Data Protection Regulation)在英國離開歐盟之前已實施,這些規定今天仍然具有相關效力,因為英國GDPR是由資訊專員辦公室(ICO)監督,並與《2018年數據保護法》並列。任何需要處理個人數據的機構都應瞭解並遵守這些規定。由於絕大多數數據現在都存儲在電腦和雲端系統上,因此機構的網路安全控制和技術層面對保護你持有的個人數據十分重要。
本講座的對象是有意在英國創業的香港人,講座內容:
• GDPR的介紹和英國實施法規
• 為確保付合法例規定,機構需要採取的措施
• 有關網路安全及其對機構構成風險的最新資訊
• 改善網絡安全的方法
• Q&A
網上講座設廣東話翻譯
Let's Talk – Business Start Up - GDPR and Cyber Resilience
Speaker: Mr. Darren Kewley, Technical Director
The General Data Protection Regulation (GDPR) was implemented in the UK before leaving the European Union, and the regulations are still relevant today as UK GDPR which is overseen by the Information Commissioner's Office (ICO) and sits alongside the Data Protection Act 2018. Any organisation of any size which processes personal data should be aware of – and comply with – these regulations. With the vast majority of data now being stored on computer and cloud systems, having robust cyber security controls in place at both an organisational and technical level is key in ensuring you are protecting the personal data you hold.
• A re-cap of the GDPR and the UK's implementation of the regulations
• General guidance on what organisations should be doing to ensure compliance
• An update on the cyber security landscape and the risks posed to organisations
• Guidance on what all organisations can do now to improve their cyber resilience
• Q&A
By filling in this form you are agreeing that we can contact you using the information you have supplied.
填寫此表格即表示您同意我們可以使用您提供的資訊與您聯繫。