Good quality relationships are vital for our mental health, physical health and well-being.
About this event
Are you curious to explore what makes a healthy or unhealthy relationship? Relationships have changed over time along with our expectations and our roles as partners. Relationships with family members can be complicated too. We also want to acknowledge that living with COVID and lockdown has been one of the biggest tests for relationships and for some our relationships have been vital for getting us through this, but for others this has not been the case. This session offers the space to discuss and explore the hallmarks of a healthy relationship and awareness around spotting the signs of unhealthy, controlling, coercive relationships. Join this welcoming session hosted by Relate Derby to explore this important subject in a supportive space. Information on sources of support and resources to learn more will be shared too as well as the range of services available from Relate Derby.
Event type: Lisa will facilitate this online video meeting, providing a warm welcome, sharing information and offering optional opportunities to take part in discussions and to ask questions. This event is part of the wider International Women's Day Derby Festival 2021 programme - discover more virtual workshops via eventbrite and follow social media content via @WomensDayDerby
Who for: Womxn and girls 11yrs+. Primarily aiming to involve womxn and girls 11yrs+ in Derby/shire, but this virtual event is open for those further afield too; mature themes about relationships will be discussed - we think this is good to empower girls with insight into healthy relationships and boundaries and we suggest 11yrs+ but you know your children best. For households who can watch together you can book one ticket to join the virtual event together - great for mums/carers and daughters, sisters to join together. Children under 16yrs must be supervised by a responsible adult. Trans friendly. Non-binary folx who feel affinity or siblinghood in spaces that centre womxn's experiences are welcome.
Access: BSL Interpreters will sign throughout the event with thanks to Derby City Council for funding this support. When booking there is a question about access - please inform us in advance of any access requirements to enable you to take part.
Financial hardship? Need free tickets? If you can't donate the minimum £1 and want to take part we want to help - free tickets are available to book - we are also issuing free tickets via various local women's charities as always to reduce barriers to participation.
About Relate
Relate Derby and Southern Derbyshire is a charity and has been working locally since 1960 in Derby, Derbyshire and East Staffordshire. It's part of a federation, making Relate the UK's largest provider of relationship support. Last year we helped over 2 million people of all ages, backgrounds, sexual orientations and gender identities strengthen their relationships of all kinds.
We're here to support people to build and maintain strong healthy relationships and improve their emotional, mental and physical well-being. We do this by delivering a range of education and training courses, telephone helpline and counselling services for couples, individuals, family, children & young people and people with Autism Spectrum Conditions who perhaps experiencing anxiety, depression, low mood/self-esteem, bereavement, grief, marriage or relationship or sex issues.
For enquiries please contact info@relatederby.org.uk or 01332 349177 or visit www.relatederby.org.uk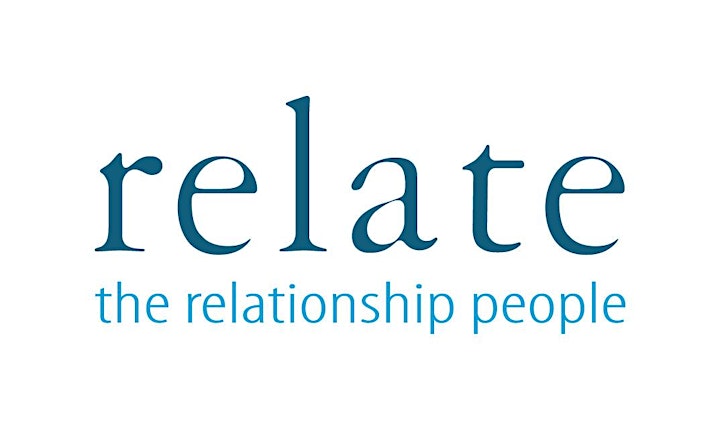 Organiser of Let's Talk Healthy Relationships with Relate Derby
International Women's Day (IWD) Derby is a voluntary group running inspiring events by and for the community to advance the equality and quality of women's lives.
The IWD Festival is the flagship annual event, with other fundraisers, community workshops and collaborations during the year to create a brighter, safer, fairier future for women and girls