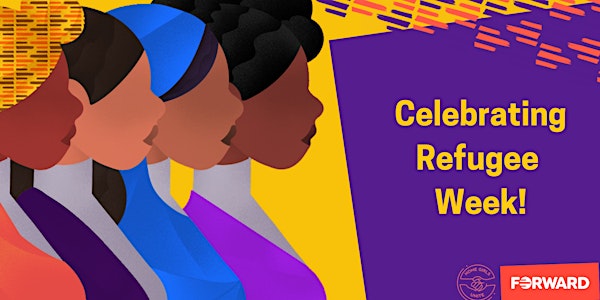 Let's Talk Sis: Healing, Thriving and Building Resilience
Location
Fitzrovia Community Centre
2 Foley Street
London
W1W 6DL
United Kingdom
We warmly welcome you to join our Refugee Week event with another instalment of Let's Talks Sis!
About this event
FORWARD's Young Women's Advisory Council (YWAC) and Home Girls Unite are inviting you to an in-person session to network and learn from refugees about building resilience and strategies that have helped them thrive in the UK. This is a SIP and PAINT Event which will involve using creative mediums and an open forum to help young refugee women share and learn.
This event will:
• Feature guest artists who will give performances and inspire the process of healing and practices of building resilience
• Use creative art to promote self-care and positive healing
• Provide a networking space for young refugee women to discuss learning, opportunities, challenges and solutions for healing and thriving
FORWARD is an African women-led organisation working to end multiple forms of violence against women and girls. From female genital mutilation and child marriage to domestic and sexual violence, we tackle abuse, discrimination and vulnerability– enabling African women and girls to have the dignity, health and equality they deserve. FORWARD's Young Women's Hub is run by our dynamic Young Women's Advisory Council.
Home Girls Unite (HGU) was initiated by two young BME women who participated in the FORWARD Young Women's Leadership Programme. Their work targets eldest immigrant daughters, a sub-section of society who are vulnerable to financial and physical abuse. They run monthly events and podcasts tackling topics such as anxiety and boundaries. HGU works with qualified therapists to ensure that the women they serve get the support they need.
This Refugee Week event provides a space to share and discuss ideas and experiences in a safe space. It will be beneficial to women, particularly young refugee women in the UK.
Please register to join us and be part of this much-needed conversation on 30 June 2022!
This programme is part-funded by MOPAC VAWG Grassroots Fund, COMIC Relief and DCMS.