Together with our West Midlands Regional Hub (Royal Wolverhampton & Walsall Healthcare) we are delighted to bring you this event.
About this event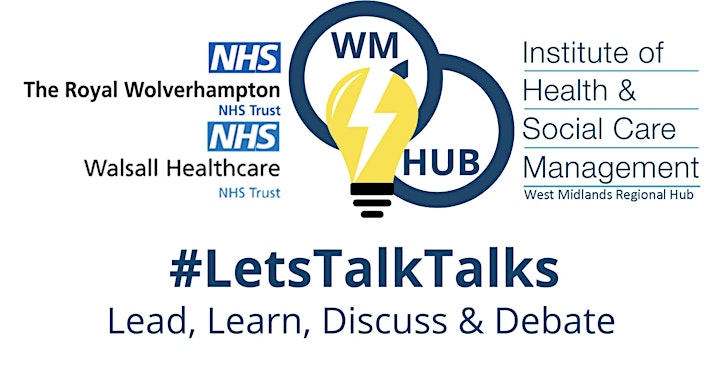 Together with our West Midlands Regional Hub (Royal Wolverhampton & Walsall Healthcare) we are hosting our second TED-style talk with Tommy on Tour discussing Intelligent Kindness.
How do we continue to be kind to each other?
What would you like to do in your workplace?
What stops you from doing this?
Join us to hear from Tommy Whitelaw (Tommy on Tour). Tommy's mission is to raise awareness of dementia, sharing his experience of caring for his mother and how to communicate with care, civility and respect, and how to be kind to ourselves.
For five years Tommy Whitelaw was a full-time carer for his late mother Joan who had Vascular Dementia. In 2011 Tommy undertook a walk around Scotland's towns and cities to collect hundreds of life stories and letters detailing the experiences of individuals who care for a loved one living with dementia. Tommy took this collection of stories to the Scottish Parliament to raise awareness of the value of carers, providing a platform for people to share their experiences and highlight what is needed to better support carers in Scotland.
Since then, he has engaged with thousands of carers through his 'Tommy on Tour' blog and as National Lead for Caring and Outreach with the Health and Social Care Alliance Scotland's Carer Voices project. In this role he delivers frequent talks to health and social care professionals and carer organisations across Scotland, raising awareness of the impact of dementia on families and the importance of empowering carers in carrying out their difficult but vital role. This 'You Can Make a Difference' campaign has now reached over 245,000 people across 1350 talks, gathering 30,000 'What Matters to You' pledges, WMTY personalised patient boards and many pledge trees within organisations. Tommy's work shares the key messages from the ALLIANCE, the 'What Matters to You?' approach, the Intelligent Kindness movement, and Civility Saves Lives.
Visit Tommy's blog at https://tommy-on-tour-2011.blogspot.co.uk
Pre-talk resources: https://ihm.org.uk/wp-content/uploads/2022/01/Resources-from-Intelligent-Kindness-session-21.odt