Let's Talk...thriving ministry with children in Scotland
Description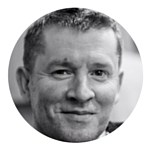 Guest Speaker Ali Campbell, Youth and Children's Ministry Consultant www.theresource.org.uk
Our culture has changed beyond recognition and we are now involved in ministry with children in an unknown land, which gives us brilliant opportunities to be creative and to share God's story in meaningful ways. But how do we do that well? And where do we find time to stop and think when we are often overwhelmed by merely keeping going with what needs to be done week by week?
There seems little doubt that it is a hugely challenging time for children's ministry in Scotland but this conference will focus on ministry that seems to be thriving, perhaps in small but important ways.
"The kingdom of heaven is like a mustard seed," tiny and easily overlooked, but that is where God's kingdom is at work. Come and join us and be part of sharing what those little seeds look like in Scotland today and how they have been growing!
10.30am-3pm, with registration and refreshments from 10am
Lunch and refreshments included in ticket price.
For more information contact thrivingministry2018@gmail.com
Please note, concession can be given to groups from one church with 1 ticket free for every 4 purchased. Please email for more information.

Action of Churches Together in Scotland is registered as a Charity No. SC000295 and as a Company Limited by Guarantee No SC348236. Registered Office: Jubilee House, Forthside Way, Stirling FK8 1QZ, Scotland. Website: www.acts-scotland.org