Rehearsed reading of short play in English and Hungarian and live chat with the artists involved: author, translator, cast (40 mins).
About this event

Letter to a Clone Manufacturer
This is a short play written by Gigi Guizado which tackles gender and power-issues in a situation set on the verge of the post Anthropocene world. In spite of the grim topic, the irony and the possible plot-twists will save us from immersing ourselves into dystopia.
Whilst performing the 5-mins long play both in English and Hungarian, during this event we offer an intriguing plot-twist and reframing of the text.
The programme of the event:
Live rehearsed reading of the short play in English. (5 mins)
Recorded rehearsed reading of the short play in Hungarian. (5 mins)
Live discussion with the author, translator and actors. (30 mins)
This is an online event, please follow the link to attentd:
Join Zoom Meeting
https://us04web.zoom.us/j/74665503217?pwd=UTI0empNc2RhQ25aMHZ3QVVMb3Q0UT09
Meeting ID: 746 6550 3217
Passcode: d93w4G
Time: 7 pm (GMT+1) on 25th September.
The artists involved are present for a live chat with the ticket holders about their experiences with different languages, cultures, disciplines and artistic genres:
Cast performing in English:
Daniela Cristo Mantilla
Angel Mendoza
Cast performing in Hungarian:
Éva Bandor
Ádám Tompa
Gigi Guizado (the author), actress, writer, translator. You can ask her in English and Spanish.
Rita Sebestyén (the translator), lecturer, writer, translator. You can ask her in English and Hungarian.
Collage by: Andrea Kovács KURSZÁN
Photos by: Stine Ebbesen.
The event is part of the International Translation Day programme by English PEN and the National Centre for Writing.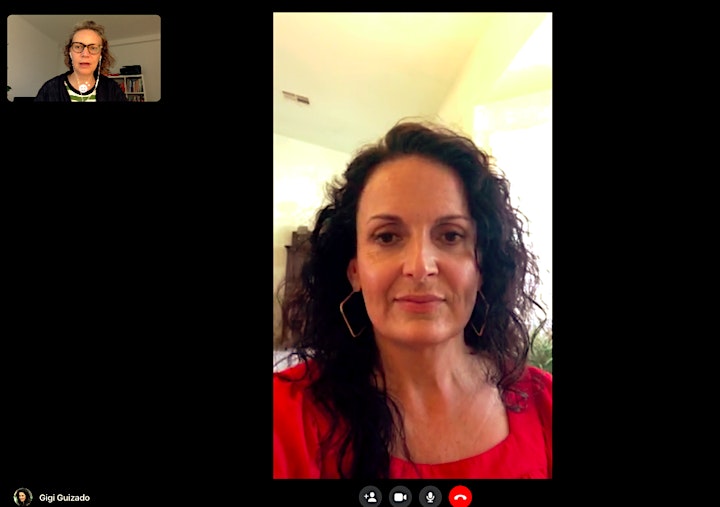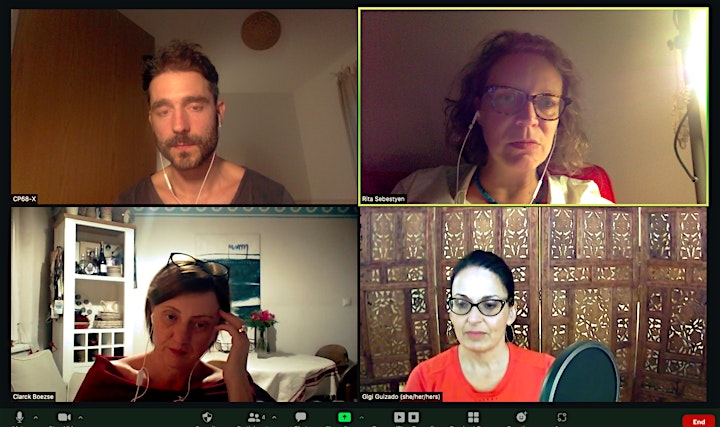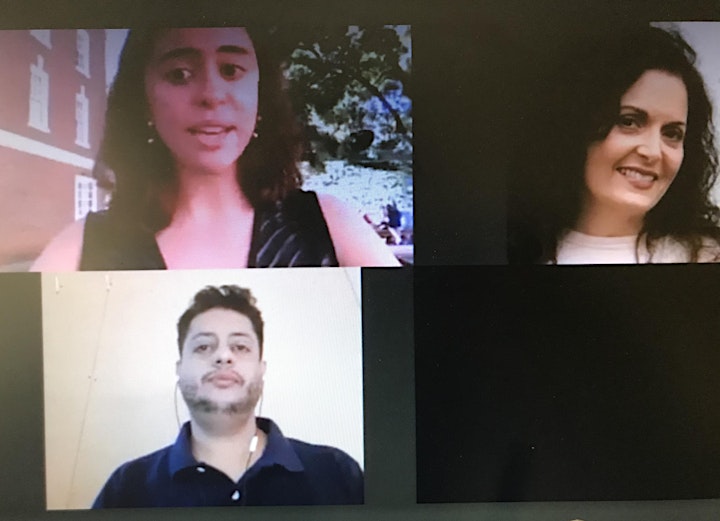 Organizer of Letter to a Clone Manufacturer by Gigi Guizado
turning differences into dialogues
Othernessproject designs performances, workshops and research, collaborating with artists and scientists from different countries and contexts. We believe that high quality art opens new ways for education, for individual and social healing.
Our events appear in physical, virtual and hybrid space, too.
Performances are thoroughly researched frames, on the intersection of science (biology, physics, environmental studies, sociology, psychology) and art. First, we invite scientists, philosophers, artists to experiment and elicit ideas. In a second step, we hold free open events for anyone interested to participate. With all the input, we design installation-performances based on co-creation. The audience can choose their level of participation in our collaborative artistic formats.
Workshops are conceived for mixed communities: vulnerable layers of the society are brought together with majority communities to share experience and weave common narratives.
Research is based on our performances and workshops: we use action research, a learning by doing method, to enhance experience and knowledge.
Othernessproject cooperates in various artistic and research environments internationally. Our partners reside in Denmark, Sweden, Germany, Greece, Cyprus, Slovenia, Hungary, Romania, the UK, the US, Montenegro, and the spectrum is getting larger every year.