Event Information
Refund Policy
Contact the organiser to request a refund.
Eventbrite's fee is nonrefundable.
About this Event
Course details
Course: Level 2 Award in Food Allergen Awareness and Control in Catering (RQF)
- delivered remotely by Zoom.
Date: 28th August 2020
Time: 10.00am – 3.00pm.
Course Overview
This course covers the full Highfield Qualifications Level 2 Award in Food Allergen Awareness and Control in Catering syllabus through a mixture of blended learning. A pre-course workbook is used for home-study, with numerous guidance documents available in our Facebook and LinkedIn groups.
This course provides food handlers with:
 An understanding of a food handlers' role in keeping food safe and preventing allergen contamination
 Have a general understanding of symptoms of an allergic reaction and common food allergens
 Understand how to communicate allergen information to customers and employees
The full course contents include:
~ food allergen legislation ~ food allergies and intolerances ~ allergen contamination ~ communicating food allergens ~ allergen labelling ~ food storage & preparation ~ personal hygiene ~ cleaning ~ pests ~ allergic reactions ~
There is a strong focus on the role of a food handler in controlling allergen contamination and ensuring allergen information is effectively communicated using real-life examples from our qualified trainers with practical food handling and an environmental health background.
Who is it suitable for?
This course is suitable for anyone that handles food.
Length of course
The course is run on Zoom from 10.00am – 3.00pm, with the exam at the end of the Zoom seminar. There is also an interactive pre-course workbook to complete prior to the course.
What's involved?
The pre-course workbook contains activities to complete, numerous food safety references, and full phone support is available before the Zoom Live Webinar.
The course tutor is a qualified Environmental Health Practitioner with years of experience in the catering and hospitality industry, which helps to make it relevant and engaging.
The course is a face-to-face accredited allergens awareness course delivered on Zoom. Interactive activities during the course, interaction and discussion between tutor and delegates, practice sample exam questions and more. The latest training materials are provided with reference to the most up to date allergen statistics and guidance.
Zoom webinars
The zoom session is run from 10.00am – 3.00pm and has breaks throughout.
The Exam
Immediately after the Zoom Live Allergens Awareness Webinar, you will be able to log on to the link sent to you and complete the exam. The RQF exam is invigilated using a remote invigilation app provided by Highfield Qualifications.
The invigilation ensures that, as a RQF regulated qualification, the integrity of the exam is protected – how else would an EHO know it was you who had completed an online exam?
The exam is multiple choice, with a pass mark of 12/20.
Benefits of remote training
Using Zoom and Highfield Qualifications 'qualify at home', we can deliver face to face training to you wherever you are. With Zoom allergens training you get:
 No travel costs
 Qualify from home or wherever you are (internet connection required)
 The benefits of a real tutor to offer support with pre-course work and to deliver an engaging, interactive webinar
 Learn at home in your own time, qualify online with remote invigilation
What you need for remote training
To be able to complete your training remotely, we use Highfield Qualifications 'Qualify at Home' home-based learning solution. This training can be delivered anywhere that you can get a reliable internet connection.
The following are needed to be able to complete the training remotely:
 Photographic I.D
 PC or Laptop running Windows 7 or higher, or a Mac running OS X or higher
 Webcam
 Smartphone running Android 4.1 or IOS 8.0 with camera / video functionality
 A reasonable internet connection
 A reasonably quiet area to complete the exam
 A personalised email address is required for each delegate to send the exam link. This cannot be a generic address like 'info@, admin@' but needs to be the delegates personal email address.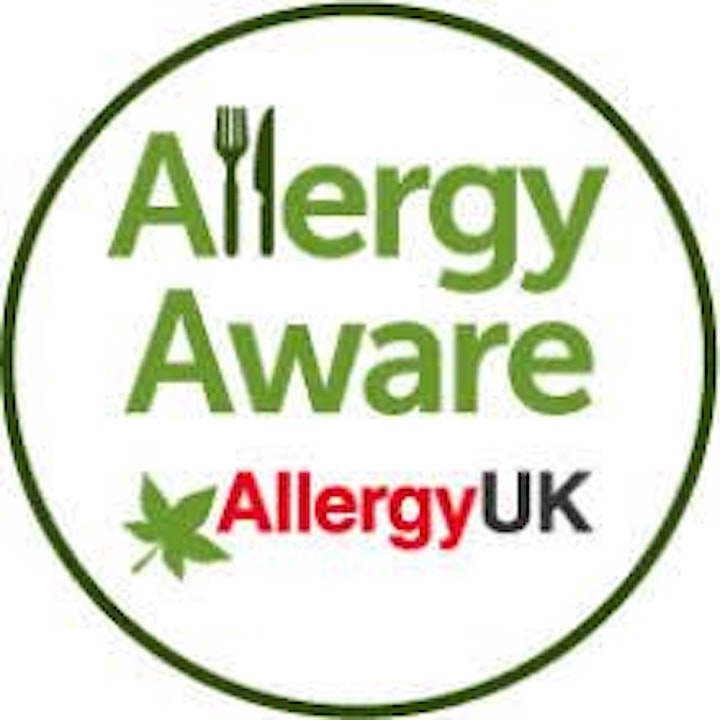 Date and Time
Location
Refund Policy
Contact the organiser to request a refund.
Eventbrite's fee is nonrefundable.