Event Information
Location
Manchester Physio
3-5 St John St
Manchester
M3 4DN
United Kingdom
Description
Massage.physio.co.uk is now offering you a VTCT Level 3 Sports Massage Diploma course, based in our main Physiotherapy clinic in Manchester. The course will be delivered alongside a well established Massage service that runs within a private Physiotherapy clinic. This will be a great opportunity to learn along side already qualified Sports Massage Therapists and Physiotherapists and a chance to experience work within a clinic setting. This course is perfect for those wanting to kick start a career in sports massage or even just adding the skill to your current practice. We offer this course to students, recent graduates or for those who are already in work.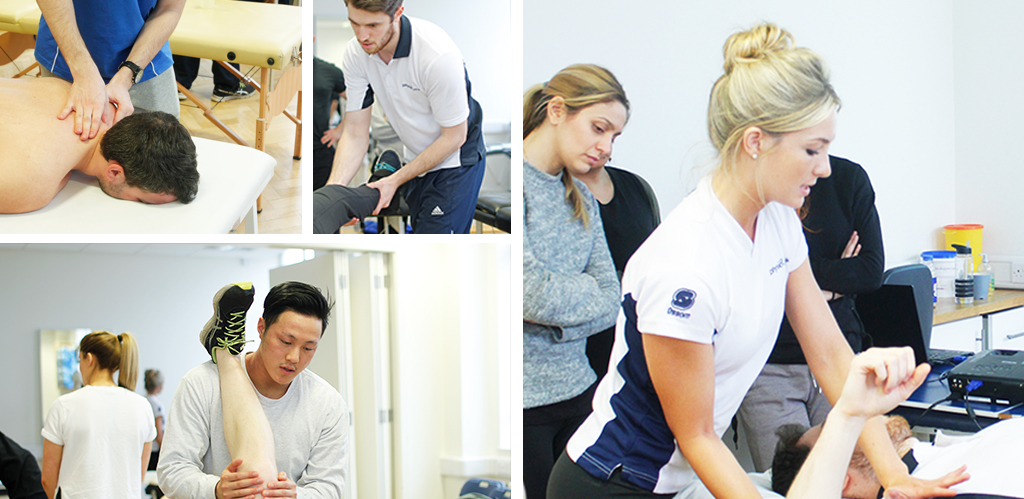 Our Course Syllabus includes:
Client assessment and treatment
Our tutors will help you develop the correct assessment and treatment methods needed for sports massage. This will include:
Understanding how sports massage can aid in recovery

Being aware of musculoskeletal imbalances

The most appropriate massage techniques for different areas of the body

How to confidently assess posture and joint range of movements

Knowing surface anatomy for palpation

Different soft tissue conditions you may come across

How to create an effective treatment and/or management plan based on the results from your assessment and treatment

The Theory of sports massage

In order to perform an effective sports massage, it is important to have an awareness of the theory behind the treatment and what it is most commonly used for. Your tutors will guide you through the following:
Types of tissues and their behavior

How soft tissues repair themselves after damage has occurred

The application of stretching and the science behind this

The most common sporting injuries and conditions you will come across

How sports massage is used to improve performance


Sports massage ethics and accepted practice

When you are fully qualified and using sports massage clinically, it is vital you maintain the ethics of sports massage and stick to the accepted practice. Whilst on the course the tutors will give in depth detail of the following:
The code of conduct in sports massage

The industry standards within sports massage

Having insurance in order to provide sports massage

How to build a successful practice

Keeping records of your clients and the treatments you have provided

What kinds of events you may work at and what types of massage would be used (pre event/post event etc)

Working with other professionals within different areas of Healthcare
Client Care

On this course, you will be shown the importance of client care. This will include:
Equipment and safety

Knowing the boundaries for sports massage

The correct forms of communication and history taking

How to ensure the clients comfort and reassure them if/when needed


The benefits of massage and any contraindications (precautions) to look out for before massage.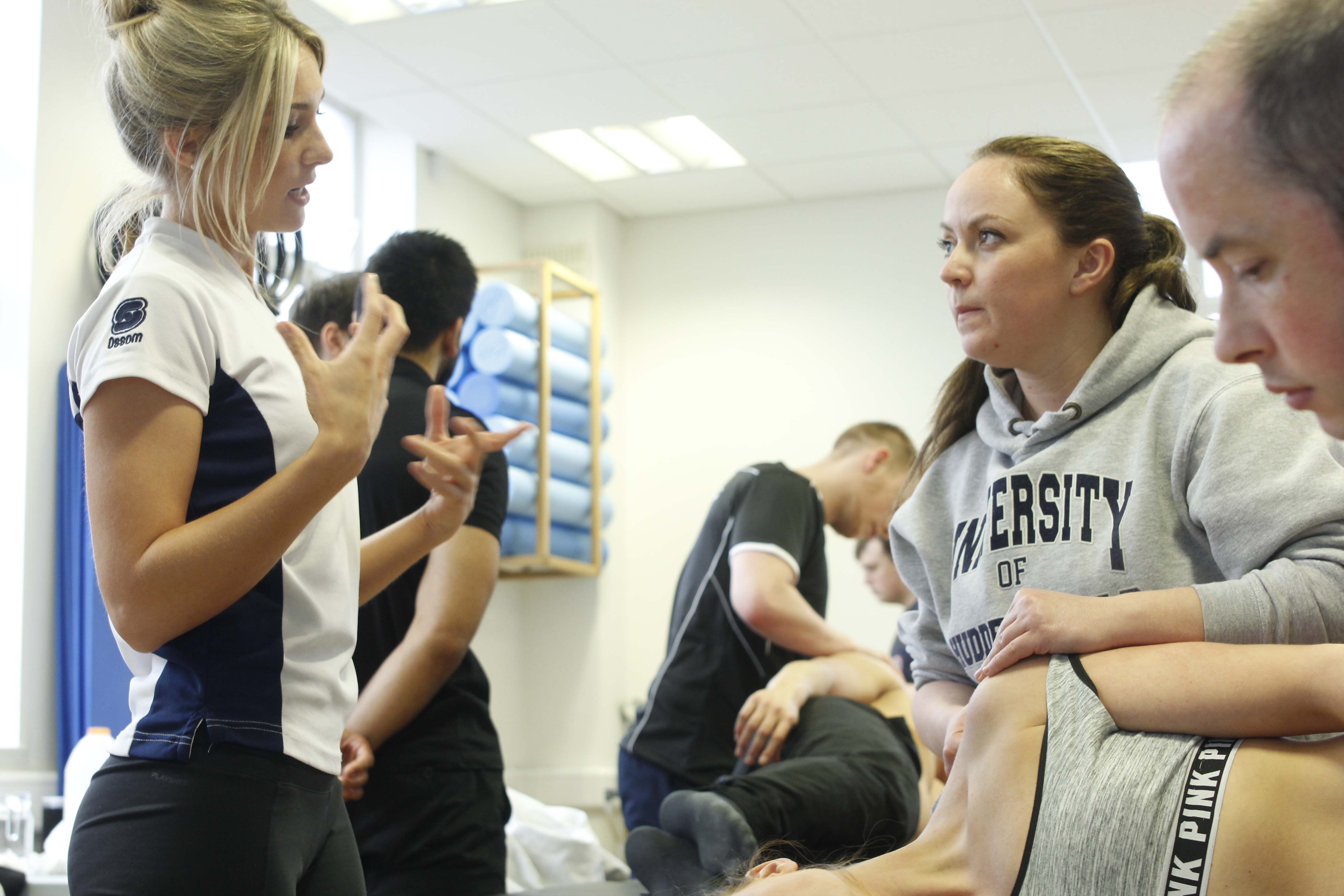 Entry requirements
You must be 16 years of age or older and be physically able to do the work. Good communication skills are ideal however not essential, this is something we can aim to develop and improve during the course.
If you have never had any experience in massage, you will be required to take part in our Introduction to Massage Therapy course (1 day) which will provide you with the basic skills and knowledge before your Sports Massage Course.
To find out more information about our Introduction to Massage courses click here.
Awarding Body (VTCT)
The awarding body of this Level 3 Sports Massage Diploma is VTCT.
"VTCT (Vocational Training Charitable Trust) is a Government-approved awarding organisation which has awarded world class qualifications since 1962". VTCT is a highly recognised awarding body within the UK and is also recognised internationally, allowing more flexibility in where you work.
Qualifications Obtained
On successfull completion of the course, you will receive a VTCT Level 3 Sports Massage Diploma.
This qualification, along with insurance, will enable you to work as a Sports Massage Therapist either full time of part time. You will be able to treat various injuries and conditions in order to speed up recovery, improve performance and help prevent injury to sports people regardless of their age or type of sport they play.
Course Benefits
The VTCT Level 3 Sports Massage Diploma offers an array of benefits. The benefits of attending this course include:
Structured, independent home study- the tutor will be available for any kind of support via phone, email or post as and when needed

Top quality and highly professional practical training provided by a fully qualified and widely experienced tutor

Demonstrations provided via video in order to give more support and practice outside of the course

VTCT Level 3 Sports Massage Diploma award, highly recognised across the country and internationally

High employability opportunitires following success of the course

Ability to become a member of Sports Massage Association's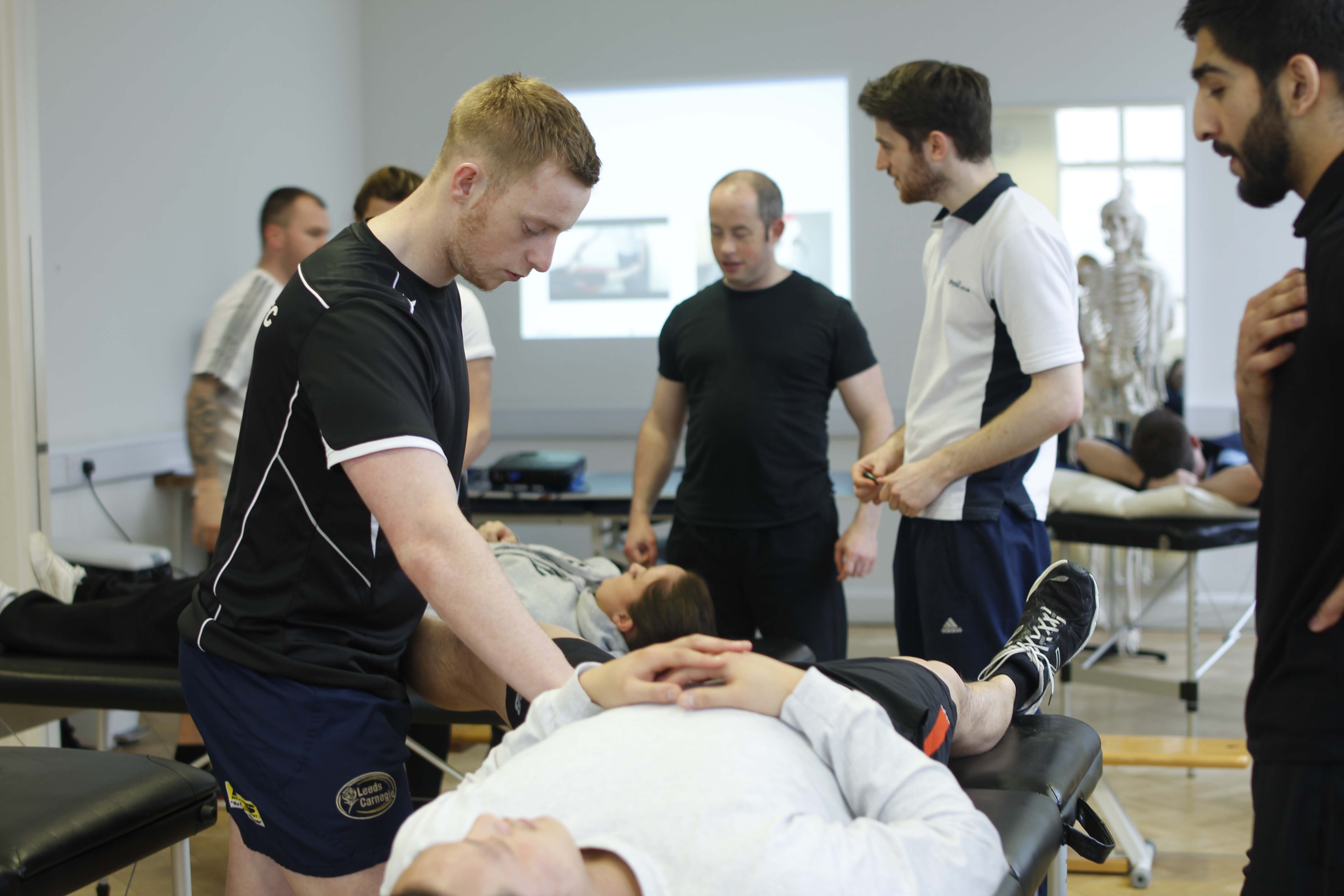 Course Structure
The majority of the course will be hands on practical training and the theory elements will be completed in the class room. As part of the course, you will be required to study at home. You will need to study Sports Massage as well as Anatomy and Physiology modules. You can do this using Sports Massage textbooks or using online resources. It is important you fit in as much home study as possible as your final theory exam will be based on your Anatomy and Physiology knowledge.
Assignments and Exams
You will be assessed on your practical skills when treating a client during your practical training. You will be assessed on a total of 2 clients during your practical training and one final client on the day of your theory exam. All completed practical assignments will be kept in your own assessment book.
You will be required to complete a series of case studies outside of the course. You must keep a log of these studies including the assessment cards as these will then be submitted as part of your coursework. You can complete your case studies on your friends or family etc. Further details about the case studies and what you are required to do for each one will be discussed during your practical training.
Once you have completed all practical training, practical assessments and case studies, you will then be ready to sit a final theory examination. The theory exam will be based on anatomy and physiology and will be a multiple choice paper.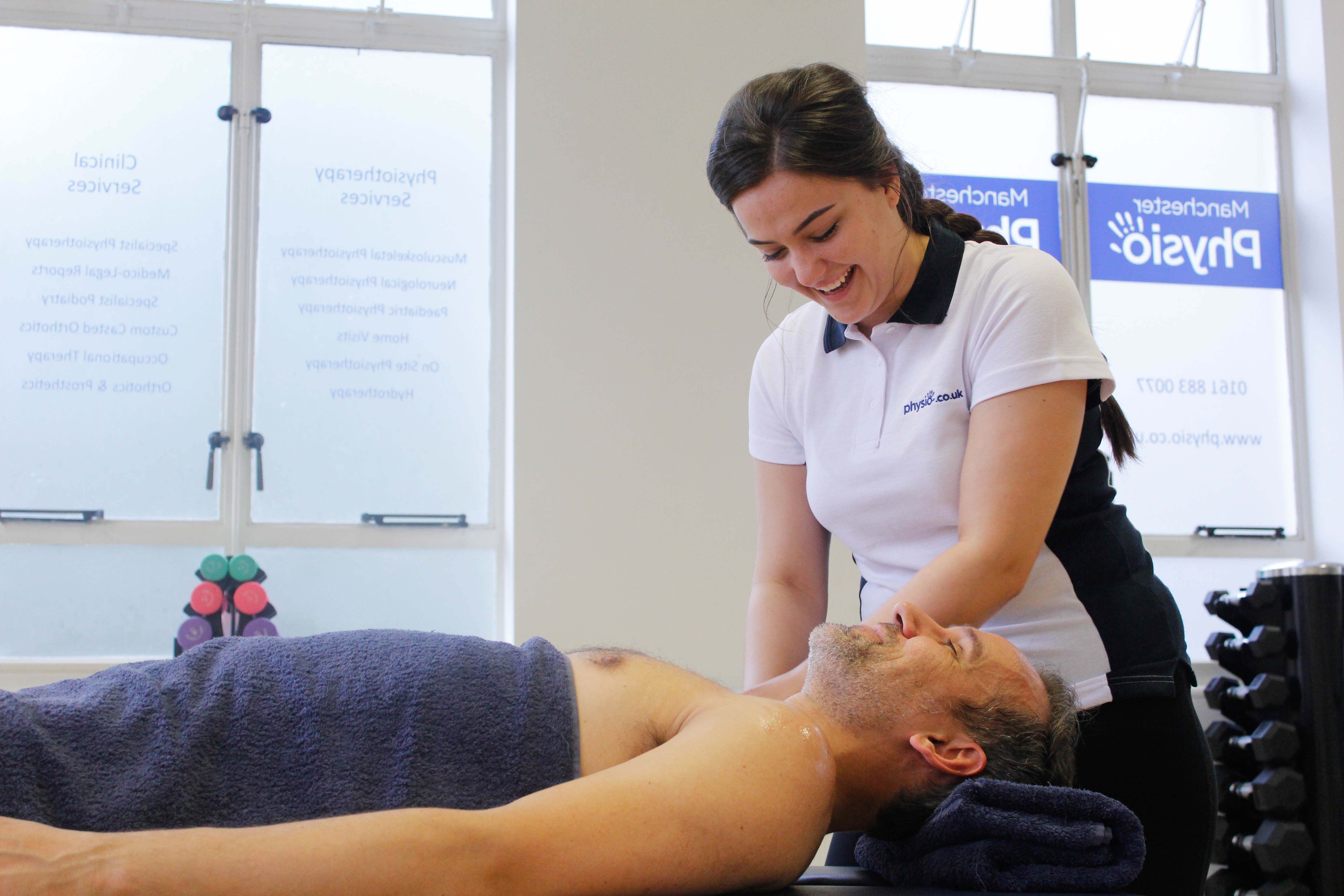 Course dates and Location (2019)
Intensive (10 days + exam days)
Week 1:
Monday 4th February
Tuesday 5th February
Wednesday 6th February
Thursday 7th February
Friday 8th February
*3 week break : learners to complete workbook and case studies*
Week 2:
Monday 4th March
Tuesday 5th March
Wednesday 6th March
Thursday 7th March
Friday 8th March
All days will run from 9am - 3pm. Training days can depend on the amount of learners on the course.
Number attending each course: up to 10 students.
The course address is:
3-5 St John Street
Manchester
M3 4DN
Cost
*New course offer* £550
What does the fee's include?
Registration fees

Workbook

Course materials

Exams

Teaching
To book:
Pay a non refundable deposit of £125 to secure your place. We will contact you 10 days before the course for the rest of the payment of £425. Alternatively, you can contact us and pay for the course at any time.
All discounts will be applied to the final amount of your payment (not including deposit).
Following completion of the course along with insurance, you will be fully qualified as a Sports Massage Therapist. This will enable you to work either full time of part time and open up more opportunities to complete further sports massage qualifications.
If you have any further questions regarding the Level 3 Sports Diploma Course please contact us on katieemmett@physio.co.uk or call us on 0330 088 8448.
Date and time
Location
Manchester Physio
3-5 St John St
Manchester
M3 4DN
United Kingdom
Refund policy