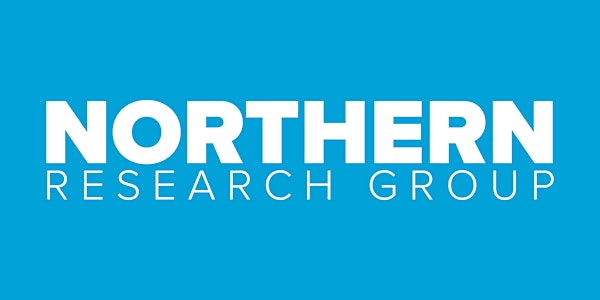 Levelling Up the North: The Northern Research Group Conference
Location
Doncaster Racecourse
Bawtry Road
Doncaster
DN2 6BB
United Kingdom
Levelling Up the North: The Northern Research Group Conference
About this event
This event will bring together senior Cabinet members, NRG Members of Parliament, local councillors, senior civic and business leaders, policy experts, colleagues from the third sector, prospective parliamentary candidates and Conservative Party activists to discuss the opportunity that the levelling up agenda presents for our communities.
This event will be an important moment for the North of England, and a chance for us to come together to shape and define policies that will transform our great towns and cities.
When registering your place to attend the conference, please confirm which breakout sessions you wish to attend.
Agenda - A full agenda will be circulated to attendees
08.30 – 09.30 - Arrivals and breakfast served
09.30 – 09.35- Opening of conference
09.35 – 09.45 - Welcome to Doncaster - Nick Fletcher MP
09.45 – 10.00 - Setting the Scene - the State of the North - Mayor Ben Houchen
10.00 – 11.00 - Plenary 1: Next Steps for Levelling Up the North
11.00 - 11.30 - Coffee break
11.30 – 12.30 - Breakout sessions:
Net Zero Needn't Cost You the Earth
Remaking the Enterprise and Growth Economy
Devolving Power to Places
Towards a Minerals Strategy
12.30 – 14.00 - Lunch and exhibition
14.00 – 15.00- Breakout sessions:
Towards a Healthier North
A Northern Skills Base for the Future
Sovereignty and Defence
Connecting the North
15.00 – 16.00 - Plenary 2: The Big Ideas Debate - Rt Hon Jake Berry MP
16.00 - 16.15 - Coffee break
16.15 – 16.55 - Plenary 3: The Big Interview - Senior Cabinet member confirmed
16.55 – 17.00 - Conclusion and Closing Remarks - Mary Robinson MP
A special reduced rate at the conference hotel, the Hilton Garden Inn, which is next door to the conference venue, has been arranged for attendees. You can book your discounted room via this link -
https://www.hilton.com/en/book/reservation/deeplink/?ctyhocn=DSADRGI&groupCode=GNOPHP&arrivaldate=2022-06-16&departuredate=2022-06-17&cid=OM,WW,HILTONLINK,EN,DirectLink&fromId=HILTONLINKDIRECT