Learn how to LEVERAGE your skills, knowledge, experience & network with the brand new, fully-funded programme of support by SCNE.
About this event
Brought to you by Supply Chain North East & delivered by Plan Digital
What is LEVERAGE?
Learn how to LEVERAGE your skills, knowledge, experience & network with the brand new, fully-funded programme of support by Supply Chain North East & Plan Digital over 3 weeks in June 2021.
This programme has been developed to help businesses understand what their unique selling proposition is, what sets them apart from competitors, how to build their brand, grow their reputation & turn online engagement into new opportunities & sales.
At the end of the programme you will:
Have a clearer understanding of how to market & promote your business effectively
Understand how to create opportunities & generate leads from online engagement
Be more focused on how to use inbound marketing & social media to make sales
Know how to grow & leverage your skills & network on an ongoing basis
You will begin the programme with a one-to-one appointment with your dedicated SCNE Business Adviser. This will help us to establish an understanding of your business & your current needs.
You will then benefit from 12 hours of business development support & training, comprising of 3 remote training sessions with business development & marketing expert Paul Lancaster (Plan Digital / Newcastle Startup Week). You will use interactive, hands-on exercises to encourage applied learning of your new skills.
To ensure you receive personalised support for your business, the programme has a very limited number of places. You will be encouraged to collaborate & network with the other businesses as you go through the programme together.
Following the programme, you will benefit from a final one-to-one meeting with your SCNE Business Adviser to cover any final questions you may have & to ensure your business is ready to leverage your skills & emerge stronger than ever.
SESSION 1: Positioning yourself & your business (Thursday 5th August, 9am-12.30pm)
Where does your business fit in the market? Are you clear on what you are offering, how & why? What do other people think & say about you & your business when you're not around? Once you have clarity around this, it will be easier for you, your colleagues (if you have any), partners & even clients to recommend & refer work to you.
Key Learning Outcomes:
Clarity about your business & what your unique selling point is
What differentiates you from your competitors
A better understanding of where your business fit
How to communicate more effectively & consistently
SESSION 2: Growing your audience & building your brand (Thursday 12th August, 9am-12.30pm)
Once you're clear on why you are in business, how you do things & what you can offer, this session will help you understand what channels (online & offline) might be most effective for reaching your target audience, building your brand & generating leads.
Key Learning Outcomes:
What channels & networks are available
Which ones are most relevant & useful to you
The importance of a clear & consistent message
The benefits of buddying up & piggybacking on existing networks
When & why you should 'Pay to Play'
How to grow & leverage your own Personal Brand to benefit your business
SESSION 3: Converting interest into sales (Thursday 19th August, 9am-12.30pm)
Too much networking (online & offline) is not working. How can you generate qualified leads through inbound marketing & convert online engagement into tangible sales?
Key Learning Outcomes:
• An understanding of what inbound marketing is & different methods available
• How to do 'social selling' in a way that feels natural to you
• How to structure your days or week to be more effective
• How to measure what's working & stop what isn't
• Why 'Shy Bairns Get Nowt'!
Eligibility Criteria:
Registered businesses with a trading address in the North East LEP area (Northumberland, North Tyneside, Newcastle, Gateshead, South Tyneside, Sunderland & County Durham)
Sole traders, freelancers, micro businesses, SMEs & partnerships in the NELEP who are actively trading
Trading business-to-business or have the potential to develop a B2B offering
Must not have already been through the Supply Chain North East programme
About Plan Digital
Paul Lancaster (Plan Digital) is an award-winning SuperConnector of Entrepreneurs, Intrapreneurs & Investors. As Founder & Event Producer of the annual 5-day, multi-venue Newcastle Startup Week festival since 2017, he now runs the online 'Startup Week Community' & publishes weekly blogs & videos aimed at anyone wanting to start or grow a business in the North East of England on the newcastlestartupweek.com website.
With a particular interest in startups, tech, digital & creative businesses, he's been providing Inbound Marketing & Community Engagement advice & support through his Plan Digital consultancy since 2016. In January 2021 he launched his '5 Star Focus Programme' (1-2-1 business productivity & mindset coaching over 5 consecutive days) which he runs for up to 5 people (max) every month.
He was voted 'Collaborator of the Year' at Dynamo North East's Dynamites awards in 2016 & 2017 then runner up in 2018, before winning the 'PROFILE' category in the North East Times 'Impact Awards' for the work he did to promote the North East business community on a regional, national & international level in 2019. He also currently hosts his own 'SuperConnector Show' podcast, is co-author of the 'Small Business Marketing For Dummies' book published by Wiley in 2013, founder of the annual #NoEmailDay & ongoing #ThisIsMINE (Made In North East) social media campaign.
About Supply Chain North East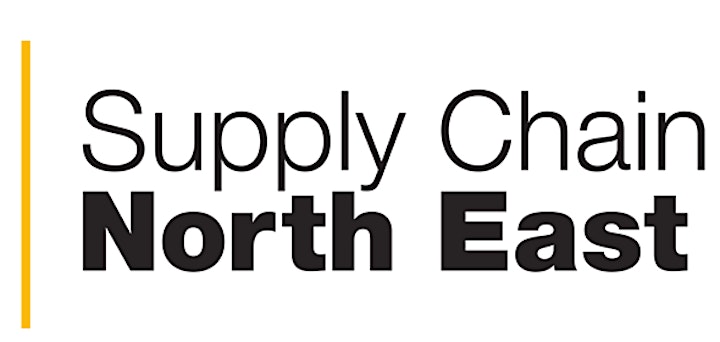 Supply Chain North East sees four key partners joining forces to work with over 800 businesses between 2018-2021 supporting businesses to identify opportunities in new and existing markets. An integral part of the North East Growth Hub, Supply Chain North East will be delivered across the region by RTC North, Generator, North East Automotive Alliance (NEAA) and North East Process Industry Cluster (NEPIC). Supply Chain North East is receiving up to £3,148,514 of funding from the England European Regional Development Fund as part of the European Structural and Investment Funds Growth Programme 2014-2020.