Leveraging 5G technologies to significantly improve the nation's health and well being.
About this Event
Together BT, the University of Warwick and Warwickshire County Council are hosting this event, one of three, to help businesses develop fresh thinking and consider new possibilities with 5G.
Connect with experts and innovators from the Warwick Innovation District to learn more about how the University of Warwick ecosystem can accelerate growth opportunities for motivated innovators and companies
Debate and discuss opportunities for large and small businesses to leverage 5G to improve the nation's health
Using AI to track and improve the nation's health
C3 Cloud to enable people to stay in their own homes for longer with personalised, digitised care plans
Increased hospital productivity and efficiency using autonomous robots, IoT and video analytics
More about our expert speakers below
Hear about our next event, sign-up for our Newsletter here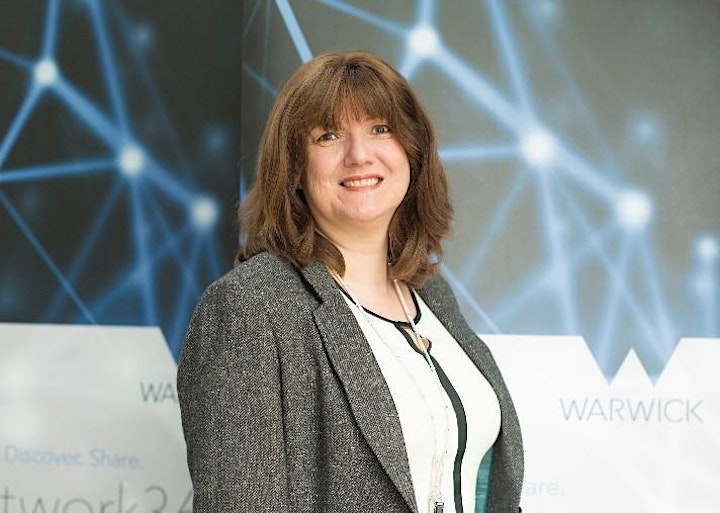 Wendy Coy - Director of Operations, Innovation Group, and Facilitator
Wendy is the Operations Director for the Innovation Group at the University of Warwick, and leads on strategic partnerships, strategic development and the implementation of education, incubation and innovation programmes. With a history across various areas of the University, Health and Education, private and regional sector, she creates and utilises networks and relationships to deliver practical and tactical programmes of innovation and acceleration.
The last 16 years of Wendy's career has been in the Higher Education Sector, whilst also serving on governing boards in the NHS and Further Education Sector. Prior to that she worked as a human resources and management consultant, and as an HR professional in a number of organisations, SMEs, public bodies, and service providers. Working with small and large organisations on their organisational development, structures, HR strategy and implementation to meet their business ambitions.
She joined the University of Warwick in 2004 and over the following 16 years delivered a range of key projects and roles including; a wholescale salary and terms and conditions project, Head of HR, Warwick Medical School (WMS) and then Chief Admin Officer of WMS; Operations Director of Commercial Operations; Secondment to the Coventry and Warwickshire LEP enabled some regional development experience, and the last 3 years have been in Innovation Management and Operations for the University.
Wendy is a Chartered Fellow of the Chartered Institute of Personnel and Development, and achieved an MBA in 2009.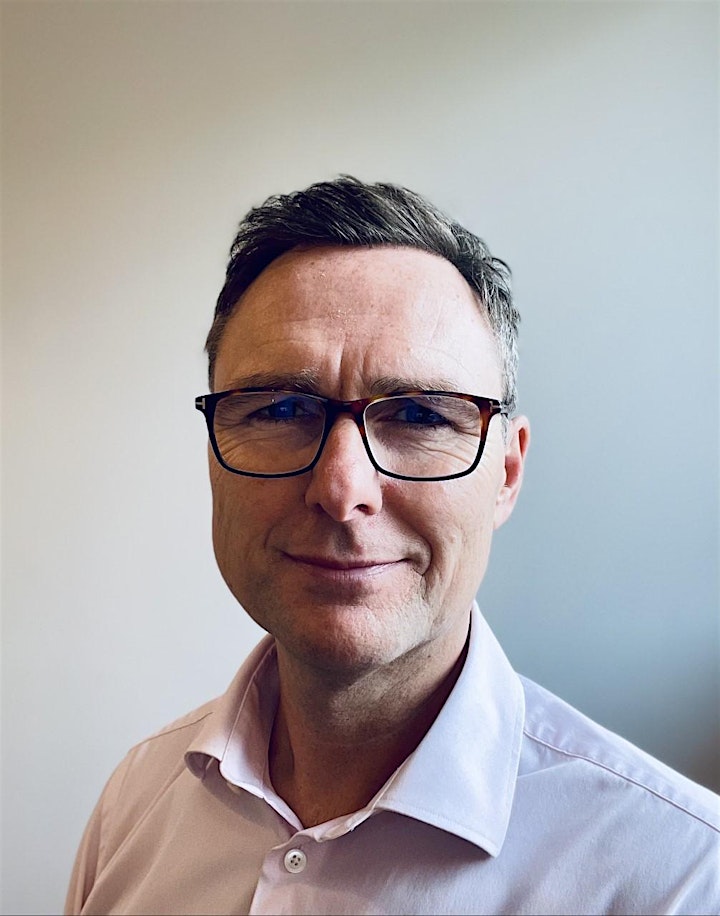 David Plumb - Chief Innovation Officer, Innovation Group, University of Warwick
David Plumb is an innovator, digital leader, strategy consultant and experienced Non Executive Director, who helps organisations create fresh thinking and new possibilities.
In his portfolio are a series of complimentary roles where he continues to uncover innovation, apply disruptive and regenerative thinking across multiple sectors, and deliver digital breakthroughs. Today, this includes being the Chief Innovation Officer at the University of Warwick, sitting on the advisory board for BP launchpad and working as an innovation consultant.
He is the former Chief Digital Officer at O2 - a member of the executive team since 2013, with a track record of launching new start-ups, growing businesses, P&Ls and winning large contracts. During this period, he led the team to win the £1.5b UK smart metering contract; started new businesses such as O2 Unify, O2 Drive and also acquired new digital businesses namely Weve.
David is also an experienced Non-Executive Director, who has served on the board of major consumer businesses, for example Tesco Mobile and the innovative digital business giffgaff. Currently serving on the advisory board of BP Launchpad where he supports the team in building industry resetting unicorns. Through the various NED roles he's undertaken he has extensive knowledge of consumer, launching and scaling new digital businesses, B2B, data and digital transformation, being an approved person in the FCA regime and developing bold growth strategies.
Before joining O2, David spent 12 years in ICT at C&W Global and Cramer where he held leadership roles in the UK, US and across mainland Europe.
Outside of work David has two children, keeps fit and enjoys flying aerobatics.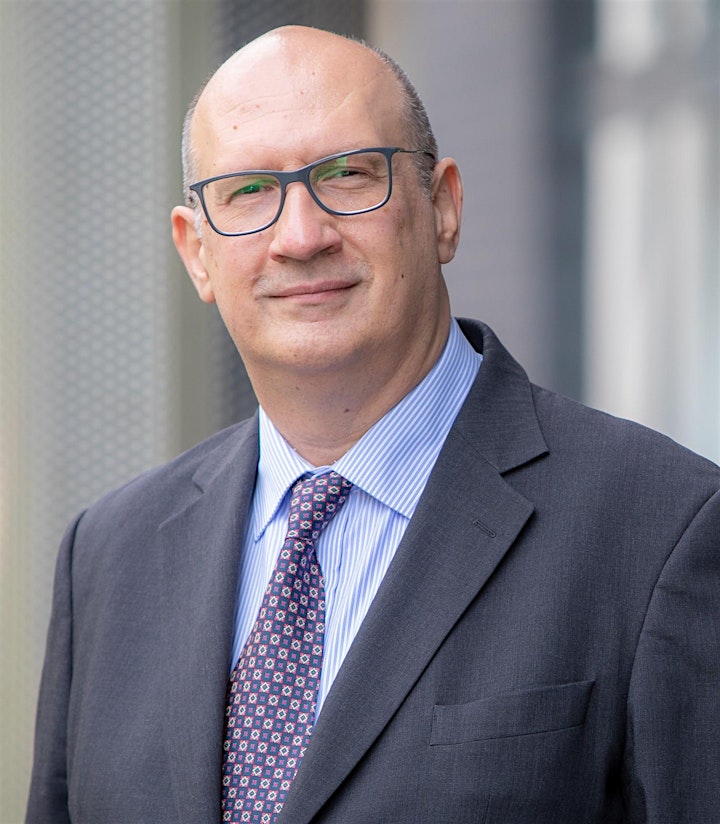 Professor Theodoros N. Arvanitis holds the Chair of Digital Health Innovation and he is the Director of The Institute of Digital Healthcare, WMG, at University of Warwick. He is also an Honorary Professor at the Institute of Cancer and Genomic Sciences, University of Birmingham. He has been recently part of the newly MRC-Wellcome Trust funded €35 million Health Data Research UK Initiative, where he is the Associate Director of the Midlands Substantive Site of the UK-wide network. Within Warwick, he leads the Biomedical Informatics, Imaging and Healthcare Technologies Research Group.
Professor Arvanitis his RT (BSc) degree (medical radiological technology) in 1990, from TEI of Athens, Greece, and his DPhil (biomedical engineering) in 1997 from the University of Sussex, UK. Prior to joining the University of Warwick in 2013, he held various posts at the University of Sussex and the University of Birmingham. He has held the post of co-Director of the West Midlands Academic Health Science Network (WM AHSN) Digital Theme (2014-2016).
His research interests span the areas of biomedical engineering, neuroimaging and health informatics (clinical systems interoperability and clinical decision support systems), with a strong academic and industrial experience in software engineering for healthcare applications. As a Research Leader, he has developed a substantial digital health team that encompasses experience across multiple disciplines, which brings together a rich and long pedigree of knowledge, in interconnectivity, interoperability and deployment of innovative solutions. He has delivered solutions at multiple maturity levels (from lab-based innovation to product deployment), and has established collaboration with major actors in the healthcare industry, including trusts, healthcare IT and medical device companies, as well as patient forums and regulators.
Professor Arvanitis is the coordinator of the €5 million C3-Cloud H2020 Project: A Federated Collaborative Care Cure Cloud Architecture for Addressing the Needs of Multi-morbidity and Managing Poly-pharmacy (PHC-25-2015: 689181).
Professor Arvanitis has a substantial academic publication record (Google Scholar Profile), while he has received research funding from national (UK), European and international governmental funding agencies, charities and industry. He has been involved in UK (BSI) and EU (CEN) standardisation work. He is a Charted Engineer (CEng), Fellow of the Royal Society of Medicine (FRSM), Fellow of the Greek Biomedical Health Informatics Association (FGBHI) and a member of various scientific and professional groups (IET, AMIA, NYAS, RCS, ISMRM). He is also the Joint Editor-in-Chief at the Digital Health, open access peer-reviewed, journal, published by Sage Publications, UK.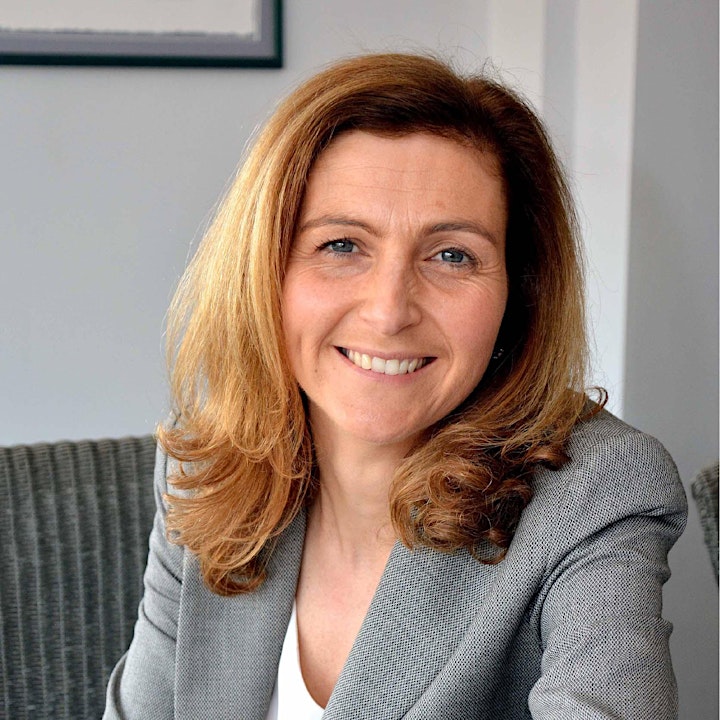 Lucy Baker – Service Technology Director, CTIO, BT Enterprise
Lucy Baker is the Service Technology Director, CTIO Enterprise & the lead on 5G Technology use case development for BT Enterprise. Lucy drives the 5G technology roadmap and develops the use cases and benefits of 5G technology across all industries including Healthcare. From 2016 to early 2019 Lucy worked as Head of Customer Engagement for the Emergency Services Network, a programme to deliver a world leading voice and data networks, transforming the way that Britain's Emergency Services work.
Darren Farmer - Business Development Director, BT
Darren Farmer is a digital innovator, with over 20 years' experience of bringing together organisations to deliver beneficial change to their operations, products, customer experience or staff. As a regional business development director at BT he helps customers deliver against their ambitions and bring their innovative ideas to life with the help of technology. He has worked across the industry amassing a broad and balanced perspective in some the UK's largest innovators in the field of IT & Telecoms and has a track record of launching new initiatives, growing businesses, P&Ls and winning large contracts across both the private and public sector.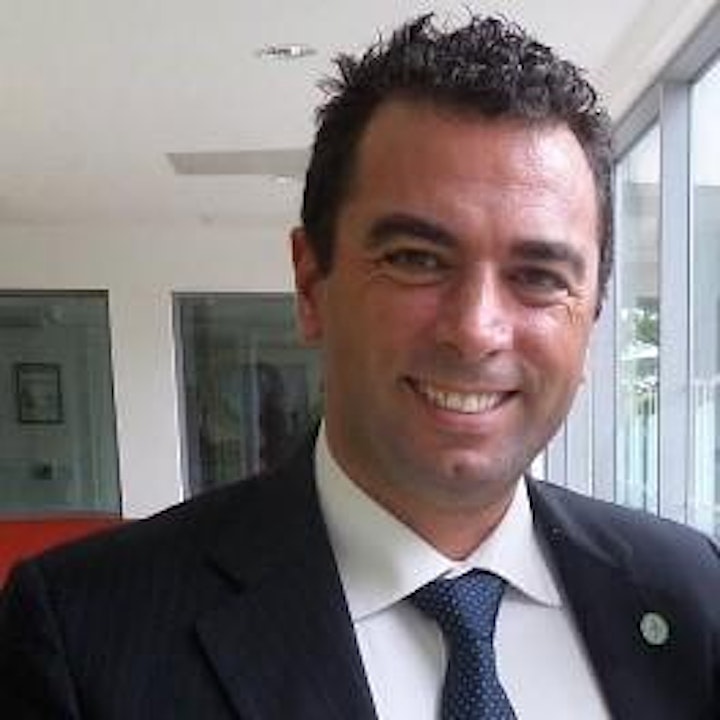 Dr Leandro Pecchia
Leandro Pecchia graduated in Biomedical Engineering in 2005 at the University "Federico II" of Naples, where he received also the PhD in Biomedical Engineering and Management of Healthcare Services in 2009. In 2013, he joined The University of Warwick, UK, where he is Associate Professor (reader) of Biomedical Engineering. Since 2014, he directs the Applied Biomedical Signal Processing and Intelligent eHealth Lab (ABSPIE), which focuses on applications of Artificial Intelligence and Internet of Things (IoT) for Active and Healthy Ageing and for the management of chronic conditions. Dr Pecchia is a key research partner in several research projects focusing on IA and IoT for healthcare remote monitoring (e.g., Large Scale Pilot Manager of the GATEKEEPEP project) and the use of AI and robots to improve hospital efficiency and safety (e.g., Pilot Manager of the ODIN project).
Dr Pecchia authored more than 140 peer-reviewed papers on journals, books and conferences in the fields of medical devices, biomedical signal processing, Health Technology Assessment (HTA), Internet of Things and machine learning applied to active and healthy ageing and management of chronic diseases.
Dr Pecchia is President Elect of the European scientific society of biomedical engineering (EAMBES), Secretary General of the International scientific society of medical physics and biomedical engineering (IUPESM), Treasurer of the IFMBE Clinical Engineering Division, and former IFMBE Healthcare Technology Assessment Division Chair (2015-18) and Treasurer (2012-15).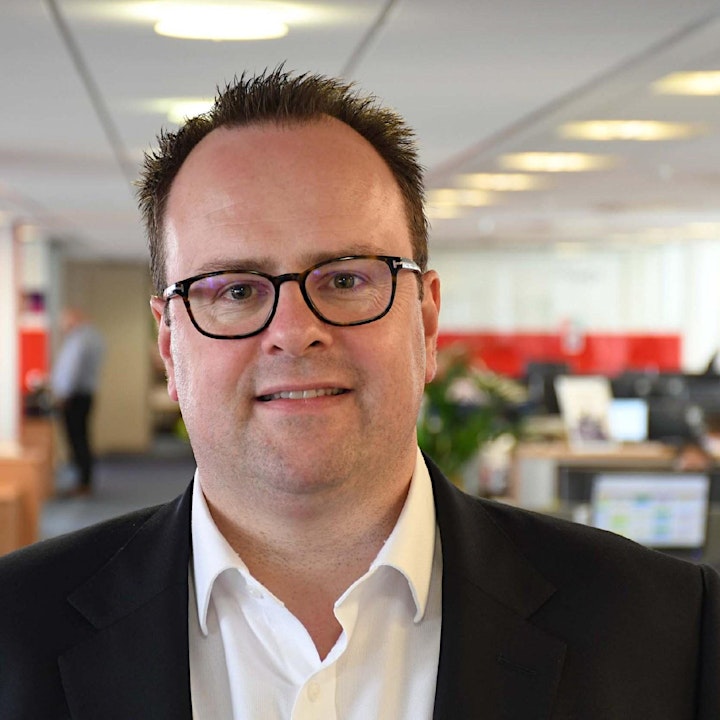 Robert Franks - Managing Director of West Midlands 5G Limited
Prior to leading WM5G, he held senior general management and strategy positions at O2, T-Mobile and Orange. At O2, Robert led the company's new business portfolio where he launched and scaled a number of new businesses in sectors including WiFi, internet of things, payments, messaging, data analytics, advertising and fintech. Robert also led O2's start-up accelerator.
The value of 5G for consumers is as follows:
More resilient network
Faster download speeds to access files, programmes and remote applications without delays – 5G is up to ten times faster than 4G
Capacity for more connected devices: the volume of devices that can be connected to the network, without slowing it down, increases greatly
Future possibilities: smart cities, autonomous vehicles, capacity to support IoT, gaming and virtual network capabilities