Leveraging Social Media For Business ( June Event)

Tuesday, 9 June 2015 from 10:00 to 13:00 (BST)
Event Details
 I HAVE SOME VERY IMPORTANT QUESTIONS FOR YOU!
How do you market your business? Remember marketing is NOT selling. Marketing is how you get people to know about your business and to understand what you are offering. Selling is closing the deal at an agreed price and scope of product or service.
Did you know that the majority of consumers will first look to find a product or service to meet their needs or do a job for them through a web search? Yes, of course you did, because that is exactly what you did when you last shopped. Think about how you went about the process of selecting the goods you wanted to consider.
I think you also know that you only looked at the first four or five results of your search or the ones that best answered your search criteria! Another fact is that over 98% of clicks following a search are only on the top four results.
Does your business get listed on the first page of Google or other comparative search engines? In social media, reach is of critical importance. It directly impacts how much your content and messages get shared. It increases your business' ability to get found and generate leads.
Leveraging Social Media Meeting
Social media, and social media marketing has seen an explosion and continues to expand, the reasons are obvious. Think of all the people you know, and ask yourself how many of those people are not on at least one of the following? Facebook, LinkedIn, Google+, Pinterest, Youtube, Instagram, Stumble and that's just to name a tiny few. A massive proportion of people who use the Internet today engage in some form of social media.
Social media is full of potential if used correctly. The secret to success using these hugely popular sites is to concentrate on building a community of like-minded people.
I started and grew my business using social media…I know it is power and if you are reading this and we haven't met then, there is the likelihood you are connected to me through social media.
This is the reason I hold Leveraging Social Media every month to help business owners gain skills and knowledge on how to maximize social media platforms for their business. This meeting is usually packed full with a lot of information to grow your business. If you are a newbie, expert or a geek this event is for you. Connect with others, share your expertise, and expand your contacts. Come learn what's new and what's to come. 
We keep it small: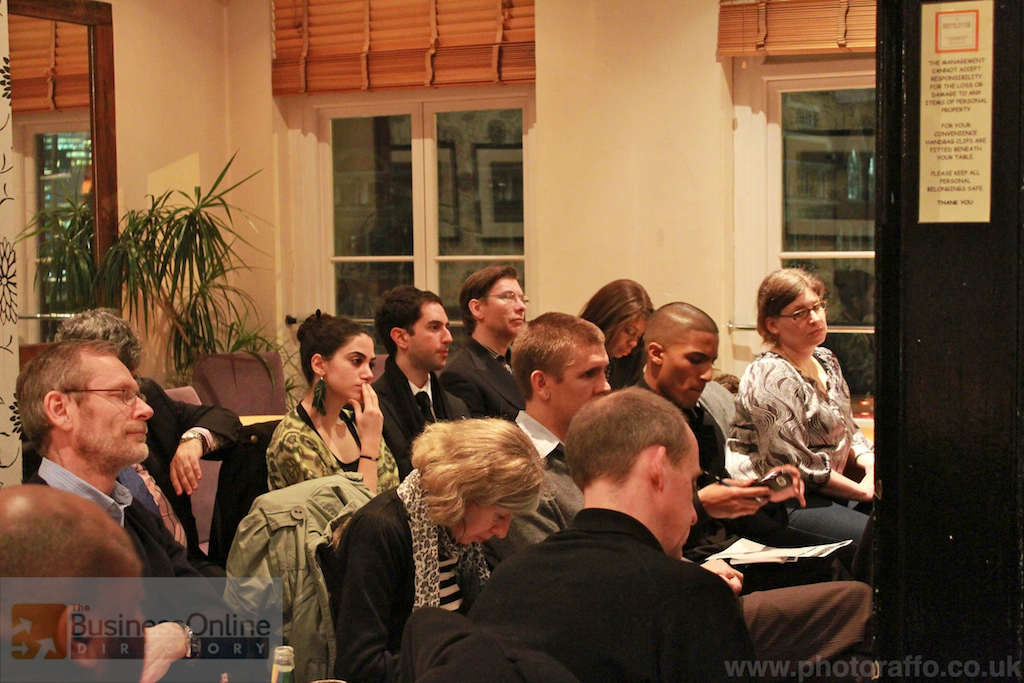 We keep each meeting small in other to effectively reach out to each attendee helping them answer their various questions so that they leave the meeting with answers to whatever problems they have come in with.
The event is always in a friendly environment, Come join us and explore the benefits of using social media to transform your business and increase sales.
Don't Take My Word For It:
Watch What Other People Are Saying About
"Leveraing Social Media With Placida"
Now if you…
·  Find it hard to promote your business online
·  Find social media a waste of time
·  Find social media confusing
·  You have never gained new clients from social media
·  If your business page has below 500 fans
·  Do not have consistent branding throughout your social platforms
·  Do not have a community of loyal customers who are raving about your business…
Now write down a reason why you do not need my help with understanding and optimising your Social Media.
Is that a good reason or is it just another delaying tactic to stop you having the account for not being able to get your business moving?
What is your next action?
To sign up? To move your business forward and remove those barriers?
Still not convinced you should attend , look at the statistics below and questions people ask themselves daily .

More facts:
Instagram grew by 50% between March and December 2014 and exceeded the 300 million user mark. This means that the photo-sharing social network is now bigger than Twitter (284 million) in terms of active users and, crucially, with much faster growth momentum. Instagram is already becoming a hot space for brands due to its amazing engagement rate
Tumblr's active user-base grew 120% in the last 6 months of 2014. The network is apparently signing up 120,000 new users every day.
Facebook: 60% of their users sign in every day (compared to 46% of Twitter users) Over 80% of 'other' social network users also use Facebook.
YouTube: Average number of mobile video views per day is 1 billion. Question is…should we start be putting some of our marketing efforts in this arena? Of course yes…
Google+: Business pages are already available here and the users seem to be more professional than Facebook…
Twitter: The attention span of a consumer is getting shorter and shorter…they only want to give us about 9 seconds or less to catch their attention. Many marketers believe twitter works best for them.
Linkedin: users are wealthier than the other networks with a high percentage earning over £75000 PA
As of 2014:
·  Approximately 1.8 billion Internet users have access to social networks;
·  170 million of which were located in the United States, and  
95% of business owners are wasting hours of time online without getting any paying customers or referrals.  Statistics http://www.statista.com/topics/1164/social-networks/
The Format:
We start the meeting to educate the newbie, then we take it one level up and finally we go really techie. Whatever your level you would find new knowledge to benefit you.
Attendees will walk away from this Social Media Evening with valuable information to move them forward in business. It's always different, you get to meet new contacts and learn new strategies.
 We will be looking at the following steps
We will be looking at the following steps: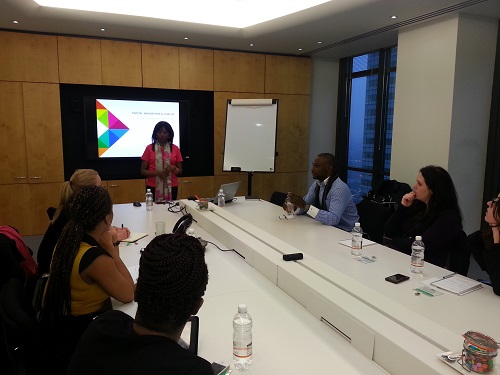 STEP 1: Setting Your Goals
STEP 2: Website essentials before a campaign
STEP 3: How to Set Up Responsive/ Listening Posts
STEP 4: Tools that help
STEP 5: How to Keep a List of Influencers and Leverage on competitions efforts
STEP 6: What to do on digital channels
STEP 7: Developing Your Social Identity- Branding and all
STEP 8: How to create Consistent, Useful Content
STEP 9: Monetizing Social Marketing
Step 10: How to Measure Results- ROI
RESERVE YOUR SPOT HERE: https://leveragingsocialmediajune1.eventbrite.co.uk:
Networking and More Networking
This event is about you, your business and its success in today's marketing world. There is going to be training, Q/A to your specific need. No hype, pure practical and achievable content.
If this is what you need then join us and let's build your business. #hashtag for this event and group is #MakeSMEasy - Spread the word.
Getting to the Venue
TBC
I look forward to meeting you and developing strategies for 2015 and beyond.
To your Success
Placida Acheru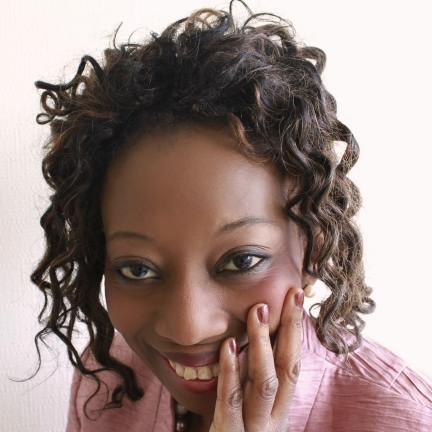 About your Host:
Placida is a Social media, Website marketing and Online visibility consultant who have worked with business owners in Central London and Business centres around East London.
Her training programs help small business owners optimise online marketing strategies helping them create personal and business brand that increases sales.
Specialties
Business Coaching and Mentoring, Social Media Optimization, Viral Marketing Strategy, Website Management and Marketing, Video Blogging.
When & Where

TBC
1 Canada Square
E14 5AB Canary Wharf
United Kingdom


Tuesday, 9 June 2015 from 10:00 to 13:00 (BST)
Add to my calendar
Organiser
Placida is one of UK's top Business mentors and Whole life Activation Strategist. Founder of Coaching 4 Excellence, she is dedicated to guiding others towards taking charge of their lives, breaking through roadblocks to systematically transform their everyday into the power to create wealth.
She has helped many reach new heights through her programs and is known to make work light. She will literally hand-hold clients to a success in their business.
Placida has been featured in digital prints (People.co.uk), TV shows (Sky 182 Ben TV, OH TV, The Sporah Show) She's also on the list of Top 100 Most Influential Black People on digital/social media drawn by eelanmedia.com
She went from being a school administrator to an internationally recognized business coach and mentor.
Since embarking on a career to help and guide others, Placida Acheru has received the Inspirational Woman of the Year Award 2017, Author of the Year Award 2017, The Star Award 2017 for women making a difference, Best Business mentor Award 2017, Enterprise Award 2017  and The Christian Woman in Business Award 2017.

Attend her event to meet this remarkable women, who has committed her life in helping others achieve their dreams. 
*********************************************************************************
TO BE A PART OF PLACIDA'S BUSINESS AND LIFESTYLE COMMUNITY,
Schedule a call ... Visit http://my.vcita.com/placida.acheru.