Leveraging Social Media with Placida Premier Inn Westfield Stratford

Tuesday, 20 March 2012 from 18:00 to 20:30 (GMT)
Event Details
Leveraging Social Media Meeting

In social media, reach is of critical importance. It directly impacts how much your content and messages get shared, it increases your business' ability to get found and generate leads.
This is the reason Placida Acheru holds Leveraging Social Media every month to help business owners gain skills and knowledge on how to maximize social media platforms for their business. This meeting is usually packed full with a lot of information to  grow your business. If you are a newbie, expert or a Geek this event is for you. Connect with others, share your expertise, and expand your contacts. Come learn what's new and what's to come. 
We keep it small: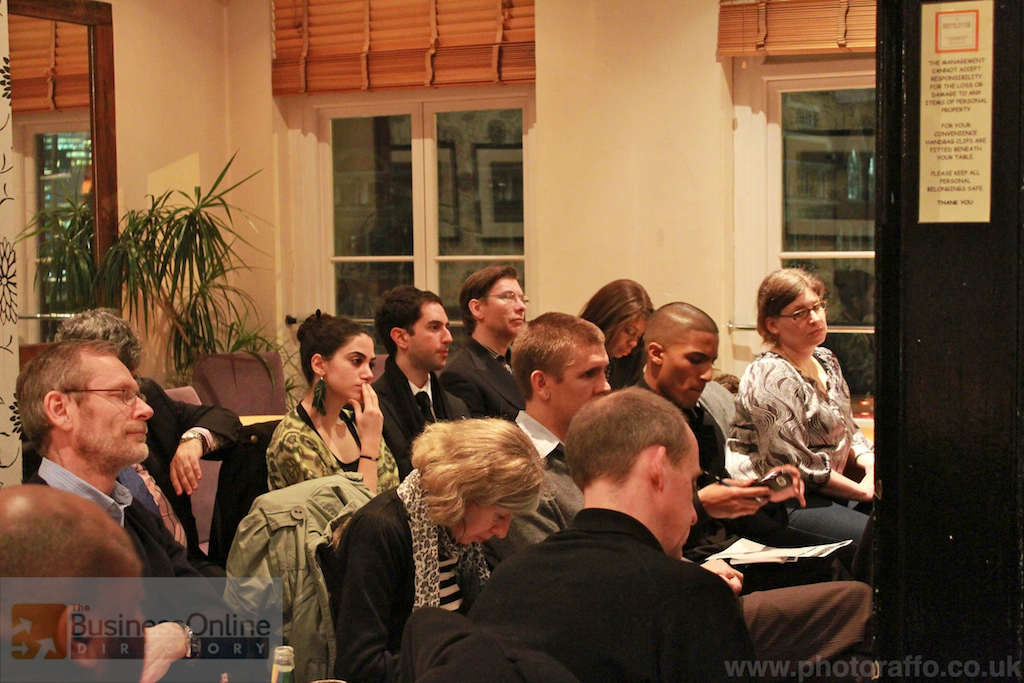 We keep each meeting small in other to effectively reach out to each attendee helping them answer their various questions so that they leave meeting with answers to whatever problens they have come with.
The event is always in a friendly environment, Come join us and explore the benefits of using social media to transform your business and increase sales.
 About This Event:

Social media, and social media marketing has seen an explosion in the last year or two, Social media has done wonders for small business owners who know exactly how to use it.  Think of all the people you know, and ask yourself how many of those people are not on at least one of the following? Facebook, Twitter, Google +, Youtube, Pinterest, Stumble, or Digg and that is just to name a few.
A massive proportion of people who use the Internet today engage in some form of social media. Business owners can no longer ignore that social media play a major role in business growth.
Social media is full of potential if used correctly. The secret to success using these hugely popular sites is to concentrate on building a community of like minded people those who will have some interest in what you have to offer. Let us show you how in this event. We have had a lot of success stories after this event.

Don't Take My Word For It:
Watch What Other People Are Saying About
"Leveraing Social Media With Placida"
Still not convinced you should attend , look at the statistics below and questions people ask themselves daily .

YouTube

Question is…should we start be putting some of our marketing efforts in this arena?
Fastest Growing Form of Online Advertising

Google+

Business pages are already available here and the users seem to be more professional than Facebook…
Google+ Hits 100 Million Users

Twitter

The attention span of a consumer is getting shorter and shorter…they only want to give us about 9 seconds or less to catch their attention
Twitter Rolling Out Brand Pages for Some Companies

Linkedin

I would say invest time and effort to grow this social media channel…it seems the most targeted and most efficient…
Linkedin 277% More Effective for Lead Generation than Facebook


The Format:
We start the meeting to educate the newbie, then we take it one level up and finally we go really techie. Whatever your level you would find new knowledge to benefit you.
Attendees will walk away from this Social Media Evening with valuable information to move them forward in business. It's always different, you get to meet new contacts and learn new strategies.
We will be looking at the following steps: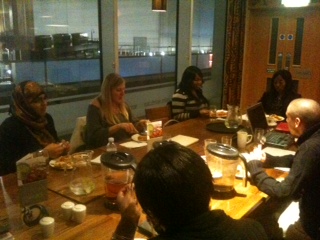 STEP 1: Setting Your Goals
STEP 2: How to Set Up Listening Posts
STEP 3: Tools that will help
STEP 4: How to Keep a List of Influencers
STEP 5: Developing Your Social Identity
Step 6: How to create Consistent, Helpful Content
Step 7: How to Measure Results
Step 8: Much More

Refreshments and Networking and More Networking

This event is about you , your business and its success in 2012. We have Q/A - Masterminding - Collaboration to create the right strategies for your success using social media.
If this is what you need then we will love you to join us . #hashtag for this event is #SMLondon2012 - Spread the word.
Getting to the Venue
DLR to Stratford Internaltional - Hotel is less than 5 mins walk from the station
Stratford Underground Station - Walk through the shopping mall - Ask Concierge for direction less than 10 minutes walk if you dont get distracted by the goodies in the shops
I look forward to meeting you and developing strategies for 2012.
To your Success
Placida Acheru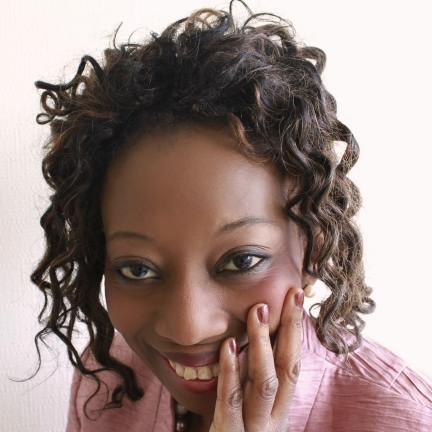 About your Host:
Placida is a social media, website marketing expert and trainer who have worked with individuals and small business owners in Central London and Business centres around East London, to help small business owners optimise sales and marketing strategies.
Placida has been working with businesses, helping them create a personal and business brand through online marketing strategies.
Specialties
Social Media Optimization, Viral Marketing Strategy, Website Management and Marketing, Video Blogging, Business Coaching and Mentoring
Do you have questions about Leveraging Social Media with Placida Premier Inn Westfield Stratford?
Contact Placida Acheru
When & Where

Premier Inn London Stratford

E15 1AZ Newham
United Kingdom


Tuesday, 20 March 2012 from 18:00 to 20:30 (GMT)
Add to my calendar
Organiser
Placida is one of UK's top Business mentors and brand visibility strategist. Founder of Coaching 4 Excellence, she is dedicated to guiding others towards taking charge of their lives, breaking through roadblocks to systematically transform their everyday into the power to create wealth.
She has helped many reach new heights through her programs and is known to make work light. She will literally hand-hold clients to a success in their business.
She works with her clients and shows them how to properly apply successful business fundamentals of running a company from Planning, Mapping, Financial strategies to gaining the motivation to push forward. Working with her, one acquires offline and online marketing strategies, discovering and maximizing the opportunities that come their way.
She is a straight talking Business Coach who helps clients get laser focused on their goals.
Placida has been featured in digital prints (People.co.uk), TV shows (Sky 182 Ben TV, OH TV, The Sporah Show) She's also on the list of Top 100 Most Influential Black People on digital/social media drawn by eelanmedia.com
She went from being a school administrator to an internationally recognized business coach and mentor.
Schedule a call ... Visit http://my.vcita.com/placida.acheru.
*********************************************************************************
MY SPEAKING AREAS INCLUDE ONLINE MARKETING AND VISIBILITY, WOMEN EMPOWERMENT, BUSINESS DEVELOPMENT
*********************************************************************************