LewesLight Speakers - Archetypes of Night - Colin Ball

Tuesday, 24 October 2017 from 19:00 to 21:00 (BST)
Event Details
Colin Ball is one of the most engaging speakers I have heard, this talk is tremendously thought provoking and you will leave with many questions in your mind that challenge the way you will think about light in the future.  Graham Festenstein - Festival Director

Archetypes of Night
 Aspects of current physics are transforming our relationship with the night sky as powerfully as modern lighting is
removing it. Centuries ago our ancestors and Gods looked down upon us nightly. Our relationship with mythic aspects of our deep psyche was triggered on a regular basis. This no longer occurs, yet culture was born from the desire for humans to represent themselves as stars.
 The roots of architecture are founded in sacred sites aligned to the sky. Think of our heroes, from Orion and Hercules to Luke Skywalker and Harry Potter: whether their symbol shines from the heavens or a screen in a darkened room, the impact is there.
 Colin will explain how the lighting work we do has a direct impact on this ancient relationship and what we should do to reconsider the value and meaning of light.
Colin Ball IALD MSLL BSc
Colin leads the London office of BDP's award winning Lighting Team. His current work involves developing innovative techniques for lighting within World Heritage venues plus Carbon Exemplary projects for cutting edge science institutes. These new lighting techniques involve influencing the daylighting condition of the architecture and detailed studies of the occupants to save large amounts of energy.
 From a background education in architecture Colin has worked as a Lighting Designer for 21 years, joining BDP in 2011.
Colin has developed a series of lectures that look at how Light in Faith is represented from historical, religious and psychological perspectives in architecture and contemporary art, which he has delivered across the UK, Europe, Middle East and the Americas. An organiser of a London Light & Film Festival Colin also delivers talks on parallels of Lighting between Films, Theatre & Architecture. He has authored a number of articles for national and international professional lighting magazines regarding elements of these lectures.
Please be aware that unfortunatly this venue is only accessible via two flights of stairs..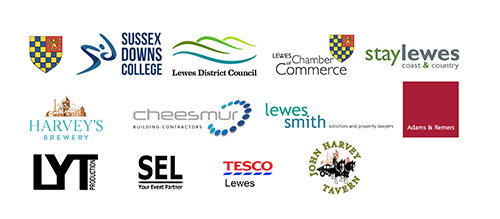 Do you have questions about LewesLight Speakers - Archetypes of Night - Colin Ball?
Contact LewesLight
When & Where

Upstairs at the John Harvey Tavern
Bear Yard
Cliffe High Street
BN7 2AN Lewes
United Kingdom


Tuesday, 24 October 2017 from 19:00 to 21:00 (BST)
Add to my calendar
Organiser
A Festival of Light celebrating culture, history and the environment in and around Lewes and the South Downs through the medium of light, art and design.
Through the creation of beautiful and dramatic installations revisiting and reconnecting with historic locations and narrative, both visible and long since lost, the story of the town and its people can be retold inspired by these lit spaces, scenes and vistas.
LewesLight is a not for profit organisation - all of the organisers and creative team contribute their time for no fee. The festival operates on a small grant from Lewes Town Council and sponsorship from businesses and individuals for which we are very grateful.
LewesLight Community Interest Company
Registered in England No. 10827784