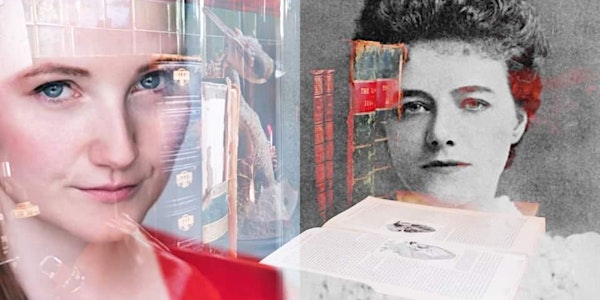 Lexi Wolfe presents: Baker Street Ladies (Live at The Art House)
Location
The Art House Southampton CIC
178 Above Bar Street
Southampton
SO14 7DW
United Kingdom
Four ladies, all with ties to the Great Detective, are drawn towards 221b Baker Street in the hope of finding him at home.
About this event
Baker Street Ladies (Sherlock's Women)
Sherlock Holmes is not at home this evening. Neither is his friend and colleague Dr. Watson.
Mr Holmes is rarely home unless knee-deep in a case (and unavailable anyway) or otherwise desperately waiting for a good one to come along. But on this particular evening, whatever the 'case', he is elsewhere.
Four ladies, all with strong ties to the Great Detective, one after another, are drawn towards and into 221b Baker Street in the hope of finding him at home.
Please Note: This play will massively fail the Bechdel Test*.
*- the Bechdel–Wallace test is a measure of the representation of women in fiction. It asks whether a work features at least two women who talk to each other about something other than a man.
---oOo---
ABOUT LEXI
Lexi achieved the Commendation for Julian Battersby Young Playwright's Award in 2014 for her One Act Play, Indiscretion and was nominated for Best Supporting Actress at the Short Film Awards in New York City.
She was nominated Best Female Actor at the Buxton Fringe with her debut performance of 'Mrs. Oscar Wilde', which she wrote to commemorate the famous writer's wife. She won the Gold Award for Best Leading Actress at The International Independent Film Awards.
Lexi wrote:
"Better Off Dead: The story of Rosa The Fledgling Vampire". CreateSpace Independent Publishing Platform. ISBN 1479276391
Women Of Forgotten Importance: Three Stories". Kindle Direct Publishing. ISBN 9781980289111
---oOo---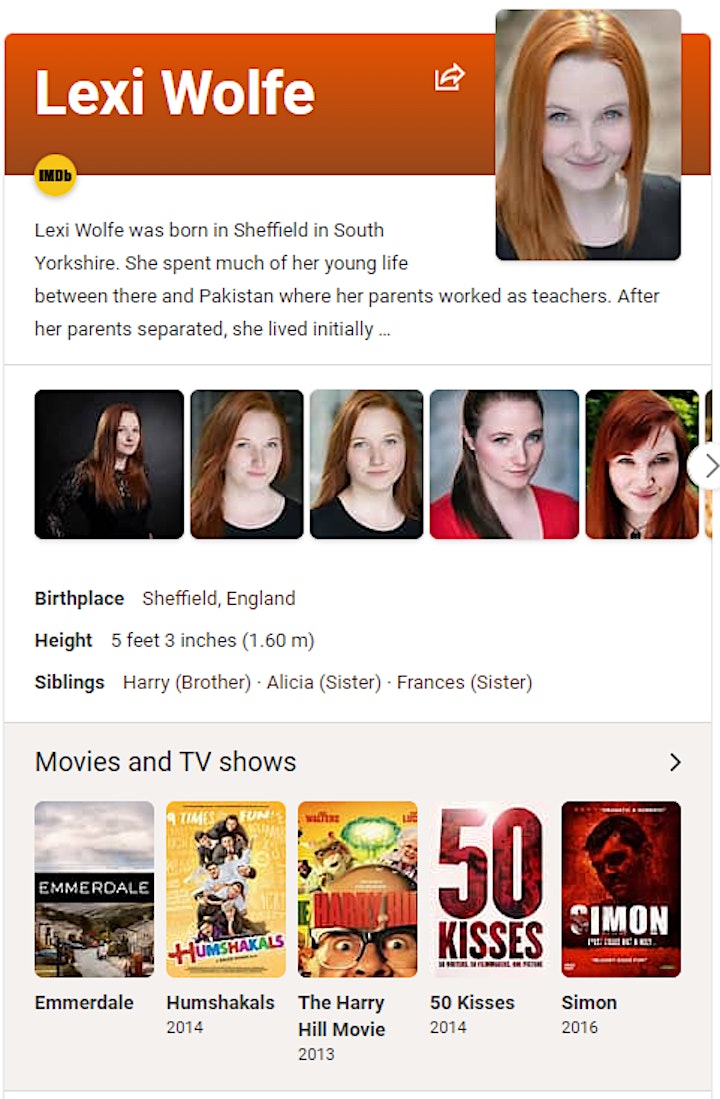 Due to COVID-19 restrictions, there is limited in-person space for this event at the venue. To ensure you have a space, please book in advance.
The cafe will be serving drinks and snacks. Card payment only.
For accessibility, travel and other info please visit here
For Covid safety info please visit here
We ask that you:
Keep at least 1m (with additional precautions) and preferably 2m distance from anyone not from your household or support bubble
Arrive on time - doors open 30 minutes before the event. Once the event has started we will not admit latecomers until there is a suitable break.
Wait to be seated on arrival, keeping a distance from other parties
Stay at your table and with your own party
Not to come to this event if you have any symptoms of Covid-19, or you or somebody you live with are waiting on test results, or if you have been asked to self-isolate by the NHS track & trace system.
Wear a face covering when not at your table, unless you are medically exempt.