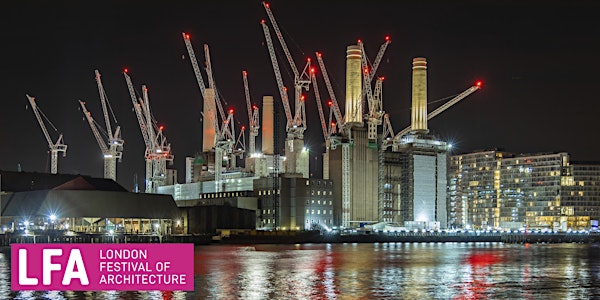 LFA 2020 - Battersea Power Station: Transforming the 'Temple of Power'
NLA's Peter Murray talks to WilkinsonEyre's Sebastien Ricard and BPSDC's Andrew Hilston on transforming the iconic London landmark
About this event
Battersea Power Station: the astonishing, universally recognised structure that satisfies our appetite for "monumentality" and the "branding of power". Famously, Sir Giles Gilbert Scott was engaged by the London Power Company to dignify and give suitable civic expression to the elevations and chimneys of the vast structure rising close to fashionable Chelsea. After electricity generation ceased in the early 1980s, the building attracted powerful new symbolism as an industrial ruin, achieving the status of a cultural icon.
In 2013 WilkinsonEyre was appointed by Battersea Power Station (BPS) to help transform the derelict site into a mixed-use scheme, bringing in bold interventions that are sympathetic of the building's original qualities. Despite being a London landmark, during its original working life the building was never publicly accessible. Now for the first time, anyone can admire the building from close quarters from the public realm. The redevelopment of the site opens up the southern riverbank with landscaped gardens, the grade II listed Coaling Jetty, and a walkway along to Nine Elms and Vauxhall beyond.
Join us on Thursday 11 June 2020 as NLA's Curator-in-Chief Peter Murray talks to WilkinsonEyre's director Sebastien Ricard and BPSDC's Head of Phase II Andrew Hilston about the challenges and joys of regenerating a treasured historic asset and creating a 21st Century neighbourhood from London's dirty industrial past.

For more information please contact Ellie Mackenzie and Fiorella Lanni at Caro Communications ellie@carocommunications.com and fiorella@carocommunications.com