"New" Forms of Circular Consumption
About this event
Circular Economy and Consumption (Earth Day): New forms of circular consumption. We will analyse the rise of new ways of circular consumption such as rental services and swaps.
Join Lynn Wilson (University of Glasgow), Henning Gillberg (founder of Repamera and Circular Monday) and Kavita Basi (founder of Reflexone and Ration.l).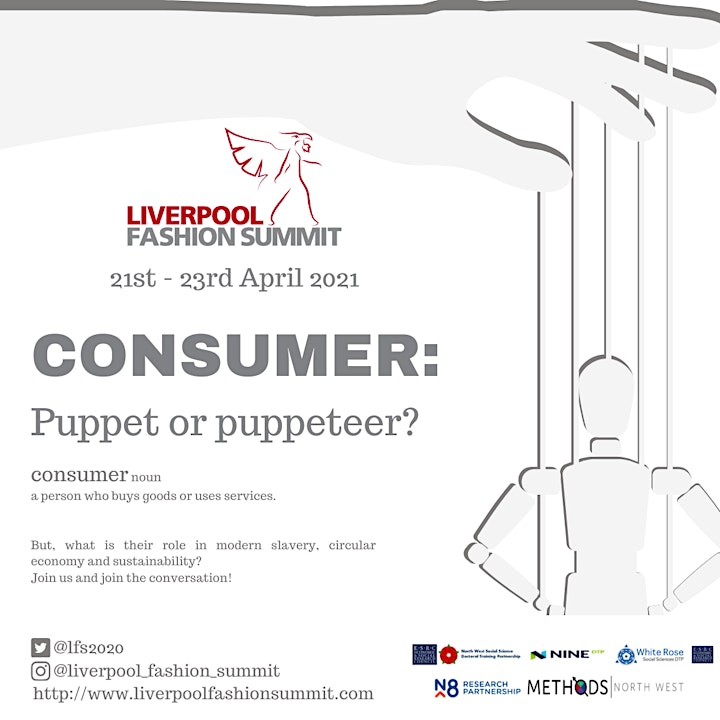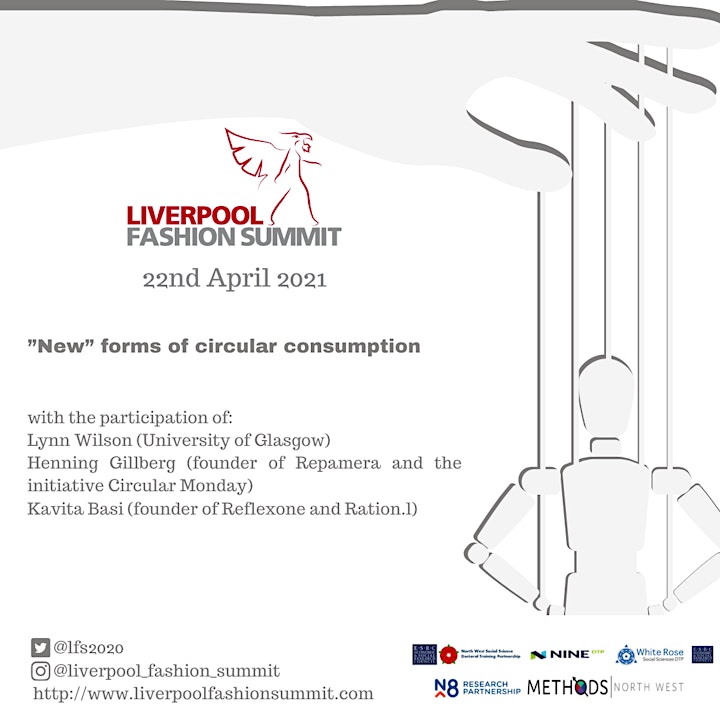 Organiser of LFS2021: "New" Forms of Circular Consumption
The Liverpool Fashion Summit is the first of its kind in Liverpool. As a student-led event, LFS 2021 will bring together the brightest minds to tackle the biggest issues in one of the world's largest industries. We will provide a platform for businesses, consumers and academics to debate and discuss industry trends and best practice, raise awareness of the key barriers to change, and look to ourselves to explore the part we can all play.