Description
You're invited to LFW (London Fashion Week) Startup Accelerator #ss18 specialising in mentoring you to start your fashion business online. If you've got your collection yet need support with marketing, promoting and selling online, then this Workshop is for you. For the price of a basic high street outfit, you get an expert to support you to become the Chanel of your niche.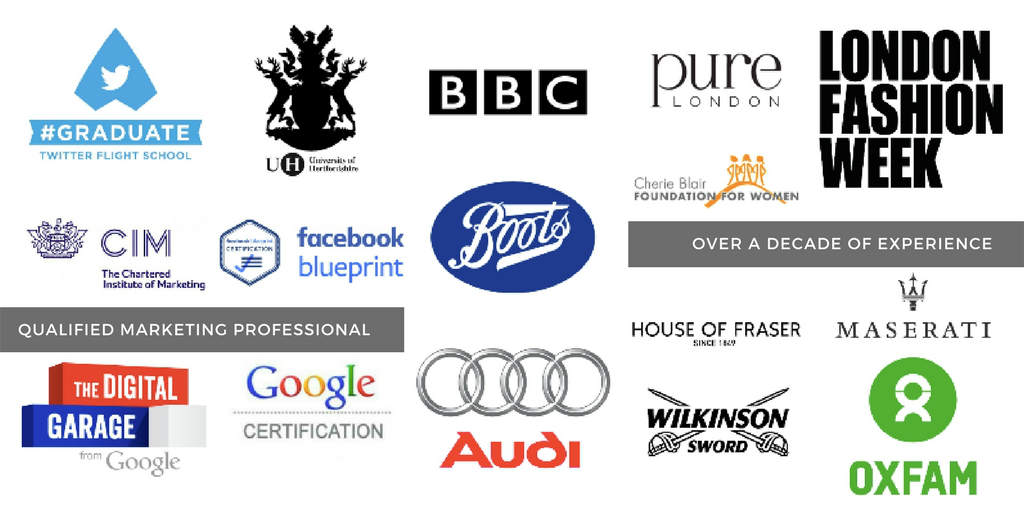 As a Qualified Marketing Practitioner, Award-Winning Social Media Expert and Business Mentor specialising in fashion, I meet designers and Founders with extraordinary collections but little or no customers to sell to due to marketing. Unless you have connections or a secret stash of thousands to spend on marketing and PR, starting a business in fashion can not only be overwhelming but a scary thought. I understand your uphill struggle. As a result, I'm on a mission to mentor the nation to launch their fashion businesses and save you thousands of pounds, after all, qualified specialist advice shouldn't be only for the super wealthy but everyone.

Workshop Overview
The supportive, empowering and practical Workshop will equip you to tackle the key business and marketing skills to start your fashion label confidently and meet other inspirational people in the same shoes as you.
1. Getting Started
We take a look at your idea or products
Identify your target audience with a customer profile

How to give yourself edge over your competitors

We discuss pricing for your clothing
And your positioning in the market

2. Build Your Brand

Brand values and ethos
Your unique selling point (USP)
Support you to design or refine your logo and fashion label image

3. Your Action Plan (Marketing Plan and Promoting Online)

Together we work on the costing you will need for the initial startup
Support you with a timeline of the next steps
Discuss next steps and give you options to create a professional website, with an online store. And tips to promote your website e.g. Instagram tips.
More importantly, l giving you the confidence and equip you with tools to start your own fashion business online from the comfort of your own home.
Testimonial
"I cannot thank Sarah enough for everything she has done to help my new business startup. I couldn't have done it without her! I've seen such a difference with my Instagram already and it's only been a week since she helped me to implement what I'd learned - how to get more exposure and engagement!" - Annie, Escape Aesthetics.
Reserve Your Place Today
You wouldn't go to an unqualified doctor or specialist, so why do it to your future investment, yourself and your business? Buy today you'll save over £200 with my early bird tickets.
I genuinely look forward to supporting you to become the Chanel of your niche.