Description
LGBT Business Development Event: Equality & Inclusion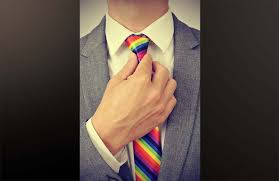 Event Objectives:
Theme: The Power of "Acceptonomics"
What is the outlook for LGBT rights in the workplace from different industries?

Can legislation shift public opinion, or should policy follow social change?

What are the economic, business, social and human costs of discrimination?

Barriers & Implications: Why should LGBT rights matter to business?

Where is the next front in the battle for LGBT acceptance?

LGB&T Strategy post Brexit: New Era, New Strategy
Why Attend?
The event will start with informal networking where you can meet attendees over tea, coffee and biscuits. This is a key opportunity for LGBT communities to have their voices heard and get involved with issues that matter. Our post session Q & A session and networking are easy-going, friendly and encourage learning and developing in a thriving safe environment.
Meet with some of the most influential business decision-makers, MICE Industry professionals, Events professionals, PAs, EAs,VAs, MDs, CEOs, academics, government policy-makers, and innovative thinkers from across the country, discussing in an unbiased and business-oriented manner some of the issues amongst a number of industries today.
Network with professionals and leaders from the worlds of business, media and events, hospitality, services, arts & culture and society to address LGBT business issues head-on and bringing the debate forward.
About Venue Expo, the Host Event for LGBT Business Development Event: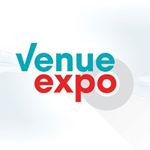 The Venue Expo 2016 now in its third year of the profile will once again be attracting MICE Industry professionals, venues, top suppliers and event support services from all corners of the UK & across Europe. The Venue Expo 2016 is taking place at the fantastic Exhibition Centre in Liverpool, the UK's newest high profile exhibition venue.
Our 2015 edition brought over 3,400 attendees and was host to over 800 hosted buyer meetings. Stemming from the success of last year, we will be increasing the number of high quality hosted buyer meetings to over 2000, again providing more opportunities for exhibitors to broker new partnership or grow existing one with the vast array of UK and international companies present at the Venue Expo 2016.
Visitors of The Venue Expo 2016 gains direct contact with event industry buyers and specialists whilst gaining a competitive edge. Attendees have the chance to attend top quality CPD Accredited Seminars, benefit from networking opportunities and over the two days utilise the ultimate learning experience and offers a great platform for industry professionals to do business.
Venue Expo 2016 Website: http://www.thevenueexpo.co.uk
Venue Expo 2015 Post Show Video: https://www.youtube.com/watch?v=RlP4EKnMCSs
- ------------------------------------------------------------------------
**UKFE also runs the National Gay Wedding Show which is the only large scale wedding show celebrating same sex marriage and promoting it.