Description
Come and join us for a fabulous day of Softball raising funds for Pride Youth Games.
10am for an 11am start.
Make up a team from your staff network, business, club or just grab 10 mates & come and play for fun.
No prior experience of softball is needed. Your team will be supported by a volunteer from Baseball Softball UK, who can help teams learn basic rules on the day.
Softball is a mixed game and players of all gender identities are welcome. Softball's usual gender rules for mixed competition will not apply to this tournament.
£100 per team of 11 players
Level of play C/D ideal for beginners
Raising funds for: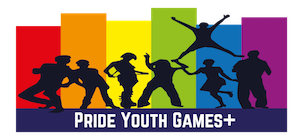 Pride Youth Games is an annual residential sports and activity event for young LGBTIQ people in the UK. Taking part in our softball tournament could help a young person get hooked on sport for life - giving them a better chance to make new friends, improve mental wellbeing, and keep active and healthy In partnership with BSUK