Description
DESCRIPTION
In honour of London Pride please join NatWest Business Growth Enablers for another instalment of:
LGBT+ Inclusion in Business.


Inclusion (noun)
the action or state of including or of being included within a group or structure.
You will get to hear the fascinating stories of LGBT Business owners as well as getting the chance to throw your two pence into the conversations around ways we can create truly inclusive businesses by fostering a tolerant and inclusive culture.
Sharing Their Stories
Dale Sidebottom Regional Entrepreneur Director, NatWest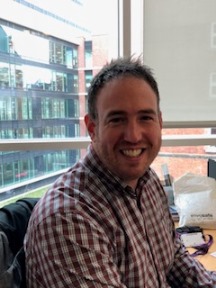 Dale has worked for the bank for over19 across multiple divisions including roles as an Area Manager as well as working in Personal Banking and as a Director for Business Banking. In his current role as a Regional Director in Entrepreneurship he oversees the NatWest Enttrepreneur Accelerator Hubs in the South Region (London, Brighton & Milton Keynes) ensuring that we are providing the right support to ambitious Entrepreneurs on the programme who are looking to grow and scale. He is also an active member of RBS Employee Led Networks supporting the Rainbow (LGBT) Network, a Women in Business Ambassador and Champion for the Princes Trust partnership.
Dr Ian Dodds CEO, Ian Dodds Consulting Ltd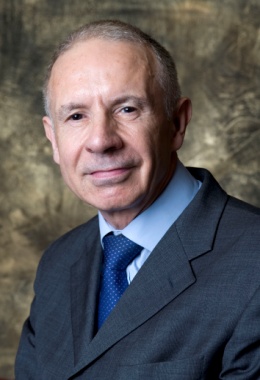 Ian is an internationally renowned consultant. He specialises in organisational transformation and people development, including:
leadership development, working with individual leaders and management teams,

equality, diversity and inclusion,

behavioural change and engagement,

interactive effectiveness.
Ian is a highly successful deliverer of Inclusive Leadership, and is the winner of the 2017 Lotus Award for Lifetime Achievement in Pioneering Inclusive Cultures. Inclusive Leadership is a key driver of high performance organisations, great customer service, employee engagement, innovation, gender and race equality and the successful delivery of complex change.
Before becoming a consultant, Ian was Group Head of Organisation and People Development for ICI, then the largest chemicals company in the world, and a member of its Fine Chemicals Manufacturing Board.
His consulting clients have included Allen & Overy, Allianz, BOC, BP, Capital Finance Group, Cisco Systems, Coca Cola Enterprises, DLA Piper, DSG International, Esso, Fluor, Goldman Sachs, Herbert Smith, JPMorgan Chase, K&LNG, Linklaters, NHS, Pitney Bowes, Philips, Proctor & Gamble,Sainsbury's, Shell, Sodexo, Taylor Wimpey, The Economist Group, Wates Group, Wolseley PLC, Central Government Departments and Local Authorities.
Ian is both a life coach and an executive coach, a qualified counsellor, an elected faculty member of the NTL Institute of Applied Behavioural Science. He is a member of the Thought and Action Steering Group of the Engage for Success Movement and was listed in Who's Who as a Business Leader of the Millennium. He is a regular speaker at international conferences on Inclusive Leadership and other aspects of Diversity and Inclusion.
Ian holds an MA (Oxon), PhD, Cert Ed (with distinction) and is a Fellow of the Royal Society of Arts.
Stephamie Dominy Dominy Legal

Lawyer advising start-up businesses | Blogger
Stephanie has spent 20 years practising as a lawyer, primarily as an in-house counsel to companies in PR, telecoms and the leisure industry. In 2016 she set up her own boutique practice and joined a legal collective, The Legal Pod with friends and fellow experienced lawyers. The Legal Pod advises small and medium-sized clients, mainly in the tech sector. Stephanie specialises in providing an outsourced general counsel service, acting as a trusted advisor to companies on their business and legal strategy.
Stephanie is passionate about diversity and inclusion. Through her mentoring, writing and speaking, she encourages younger women to break down invisible psychological barriers to advancement and leadership. She blogs under the name The Wicked Jade on the theme of challenging society's expectations of women and on Instagram, she expresses her love of lingerie, fashion and 'fierce elegance'.
Panellists
Angela Martin Marketing & Business Strategy Consultant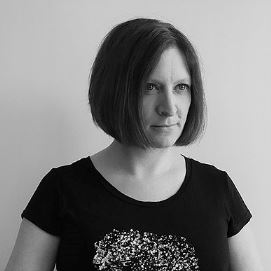 Angela is a marketing and business strategy consultant with 17 years experience in the field. From consumer marketing and B2B, to start-up and global giants, she has always used market intelligence layered with smart creative tactics to deliver business and campaign strategy.
Working across a myriad of channels from mobile, digital and social to more traditional means of TV, radio, partnerships, PR and outdoor, Angela has delivered campaigns to suit individual needs and budget sizes (from shoe string to multi-million), keeping the businesses key objectives at the heart and driving the greatest return on investment.
Angela's strategy work has seen businesses flourish, with expansion of companies into Europe, ensuring best fit for floatation on the stock market, restructures and launches of products and services. Her work has seen her clients nominated and win awards, one of which even entered the Guinness World Records for event attendants.
Businesses Angela has worked with over the years include: Universal Music, B-Unique Records (Warner Brothers), Misco & Simply Computers, 24Option/Bloomberg, VNU Publishing, BetBright, BCA, PokerStars, Full Tilt and Groupon.
In her spare time Angela co-founded and writes for the Croydonist, a cultural blog and podcast series about Croydon. She also works in music composition and production.
Adam Maxted Co Founder, LGBT Admin & Assistant Network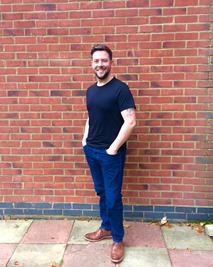 Adam Maxted is a Regional Business Manager at Pitman Training, an international company established in 1867 that specialises in further education for administrative professionals. Adam is also a qualified assessor and trainer. He is a Cofounder of the LGBT Admin and Assistant Network, an international network for Administration Professionals, Assistants & Support staff that identify as or support the LGBT community.Previously, he was a PA to an MD of an international manufacturing company, a sales administration assistant and a front of house/reception staff member for a 5 star hotel chain.

In his spare time, Adam volunteers for a charity which helps victims of trauma get back into society safely. He also enjoys singing and is part of a theatre and performance group in his hometown Kettering.
Fabio Schifano Econnomic Development, Croydon Council / Trustee, Croydon PrideFest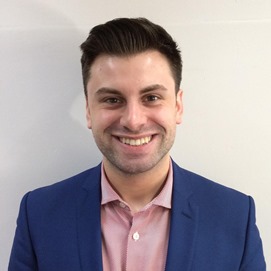 Fabio is an Economic Development Officer at Croydon Council who works with businesses to start, grow and locate in Croydon and delivers a range of economic development projects. Fabio manages the Good Employer Croydon Charter – an accreditation scheme aimed at recognising socially responsible businesses and sharing best practice, including LGBT+ workplace equality. As an out and proud gay man, Fabio is also Vice Chair of Croydon Council's LGBT+ Allies staff network and was responsible for establishing a cross-organisational LGBT+ Allies staff network with other large employers in the borough. Fabio also volunteers as a Trustee for Croydon Pride which hosts the annual Croydon PrideFest, London's second largest LGBT+ festival.
Georgie Mitton Writer/Journalist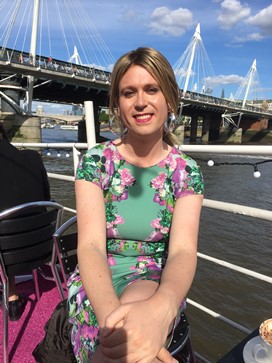 Georgie Mitton, often known professionally as George, is a financial journalist and writer. As editor of a trade magazine for the asset management sector, Georgie has covered financial markets, regulation, technology and other topics, frequently visiting Asia, Africa and the Middle East to do reporting.
Georgie identifies as gender-fluid and believes gender-non-conforming people should be visible in the workplace. Georgie recently became an ambassador for Trans*formation, a group that advocates for the rights of trans people in their professional lives.
---
You will also have the opportunity to network with other local business owners and professionals who work within the Diversity & Inclusion space so please bring plenty of business cards.
We're really looking forward to welcoming you!!
N.B Please ensure that you provide your FULL name when registering as due to the security restrictions of the venue you will not be admitted to the event if we do not have your full name in advance. If registering on behalf of someone else please register their FULL name!

All information used in this presentation you are registering for is produced by the speaker(s) for information purposes only and is for the sole use of the attendees at the presentation.
Whilst we feel this topic is beneficial to business owners, the views and information have not been issued by NatWest. Any views expressed in the presentation are not necessarily those of NatWest and should not be viewed as individual advice or as a recommendation. You should seek independent advice in respect of issues that are of concern to you.
To the maximum extent permitted by law we expressly disclaim all representations, warranties, or assurance of any kind, expressed or implied, that are made to the accuracy or completeness of the information contained in this presentation and no member of NatWest accepts any obligation to update or correct any information contained herein.