Exploring some of the enduring themes and contradictions at the intersections of sex & work and economic & sexual justice
About this event
Can sexuality be protected from capitalism's adulterating influence at all costs? How can "international political economics" and "queer theory" illuminate how we address enduring challenges in our everyday working lives?
Dr Nicola Smith is the author of the 2020 book, Capitalism's Sexual History. In her talk to the LSBU community during Pride Month 2021, Nicola invites us to consider the relationship between capitalism and sexuality, and why are they so often assumed to be opposites? Bringing together insights from both international political economy and queer theory, Nicola develops a lens for a queer political economy and invites us to understand how the history of capitalism and the history of sexuality are entangled. This talk explores some of the enduring themes, tensions, and contradictions at the intersections of sex, work, and economic and sexual (in)justice.
Provisional programme
12.30pm - Welcome inc. Zoom functionality - Neil Hudson-Basing, Corporate Events Manager, LSBU
12.35pm - Introductions & scene setting - Dr Allan Tyler, SONET Co-Chair
12:40pm - Keynote lecture - Dr Nicola Smith
1.20pm - Audience Q&A
1.40pm - Closing remarks & summary
1.45pm - Close
The event will be delivered virtually using Zoom Pro. The event will be interactive so you are welcome to turn your cameras & microphones on during the discussion.
You will be sent the joining instructions on the day before the event takes place.
This event is brought to you by SONET, the LGBTQ+ Staff and Allies Network at LSBU.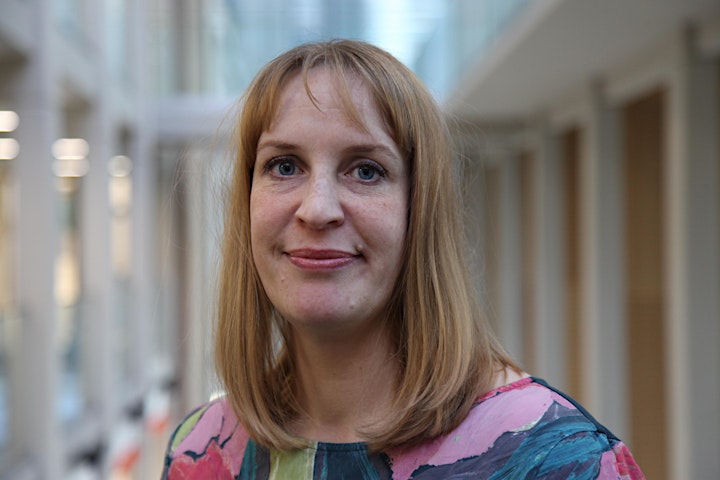 Biography
Dr Nicola Smith is a political economist working on feminist and queer theory, neoliberalism and austerity, sex work and reproductive labour, and the history of the British body politic. She is Senior Lecturer and Research Director in the
Department of Political Science and International Studies at the University of Birmingham.
Nicola's research focuses on the intersections between feminist political economy and queer theory. Her publications span topics such as sex work, body politics, austerity, neoliberal discourse, and the household. She teaches on global politics, international political economy, and feminist and queer theory, and is co-editor of the book series Global Political Economies of Gender and Sexuality for Rowman & Littlefield.