Peter Hutchings and Douglas Palarm of The Conservation Volunteers will present the largest Miyawaki mini urban forest project in Europe.
About this Event
Pioneered by the Japanese botanist Dr Akira Miyawaki, the Miyawaki Method is regarded as one of the most effective tree planting methods for creating forest cover at speed on land that has been used for other purposes such as agriculture or construction. The process helps build dense, native forests, and the approach is designed to encourage tree growth that is up to 10 times faster, resulting in a plantation 30 times denser than usual.
In December 2020 , TCV in partnership with Barking & Dagenham Council, Kings College, Thames Chase Community Forest, SUGI and Wild Urban Spaces began the installation of a large scale Miyawaki urban forest, using 32,000 native trees and shrubs to create the 'Forest of Thanks' in Parloes Park, Dagenham.
The forest is planted in four blocks covering a hectare of the park, previously an area of mown grass. In Spring 2021 the paths between the blocks will be sown with a mix of woodland flower and grass seeds. The creation of the rides is to increase habitat diversity. When completed the 'Forest of Thanks' will become the largest Miyawaki Forest in Europe. By 2024 and after four years of planting, the projected benefits could include:
Absorbing 24,000 kg of carbon: up to 30 times better absorption compared to other tree-planting schemes
A huge increase in biodiversity
Processing 1,500,000 litres of rain
Improving air quality by reducing polluting floating particulates by up to 10%
Up to 30 times better noise reduction compared to other tree-planting schemes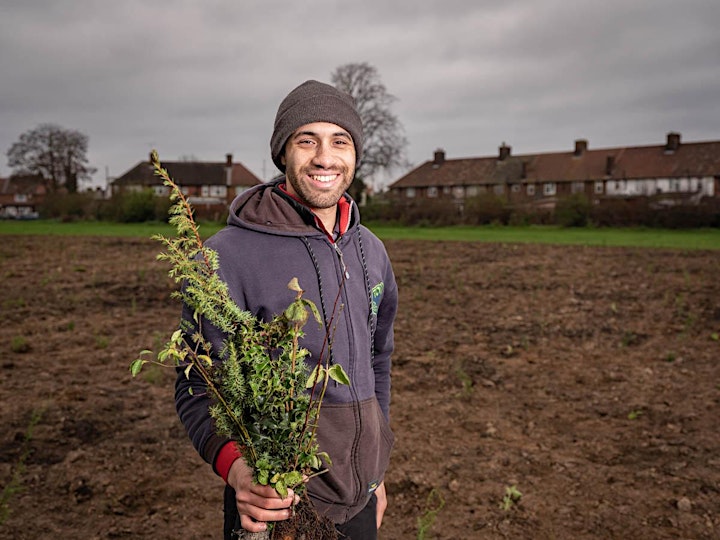 About TCV
The Conservation Volunteers is a UK charity that connects people and green spaces, through activities such as tree planting, to tackle the climate and ecological emergency and provide lasting outcomes for people, communities and nature.
www.tcv.org.uk