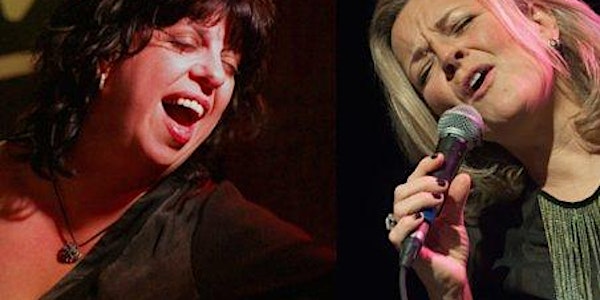 Liane Carroll & Claire Martin 'Double Standards' an evening of jazz & joy!
Location
St George's Church
Saint George's Road
Brighton
BN2 1ED
United Kingdom
Description
Double Standards' - an evening of jazz and joy! will include songs by Waits, Mitchell and Bennett skilfully mixed with stylish re-workings of lesser known classics and new original material. Join these two friends for some seriously swinging music. Not to be missed!
This will be a benefit event fundraising for a statue in Brighton for Mary Clarke, the Brighton suffragette who was Emmeline Pankhurst's sister and the first to die for women's right to vote.
The two jazz legends will be supported by local acts: Members of local band Siren (performing their new Song for Mary); Women of Note; and Banyan Tree Theatre Company (invited). Tickets will cost £20.
The Concert will start at 7.00pm and end at 9.00pm, but we will be free to party and learn more about the campaign before and after the event. Doors and the Bar will be open from 6.30 - 10.30.
The Mary Clarke Statue Appeal leads the campaign for a statue for Mary. The campaign is supported by the Brighton & Hove Women's History Group and Brighton & Hove City Council.
Reviews of Claire Martin and Liane Carroll
"Worldclass'" - The Times
"Faultless" - London Jazz News
"An evening of musical fireworks that excites and delights." - Musical Theatre Review
"Liane Carroll doesn't just sing jazz, she is jazz." - MOJO Magazine
"Claire Martin ranks among the four or five finest female jazz vocalists on the planet". - Jazz Times