Description
Scrum is all about Strategy. How is the Development Team going to collaborate to achieve the Sprint Goal? How will they improve over time? What strategy guides the releases of a product? How does management interact with Scrum Teams? How will the organisation as a whole work and grow successfully with Scrum?
But how often do you find yourself struggling to develop strategies that people are willing to own and commit to? How often do you face resistance to new ideas? And how often do you inspect and adapt strategies together? Or perhaps strategy is implemented 'top-down' in your organization (e.g. Spotify Model) and you're struggling to find better ways.
'Strategy Knotworking' is a coherent set of Liberating Structures that aims to involve and engage everyone in developing and evolving sustainable strategies on all levels of an organisation. It uses the 'probe-sense-respond' pattern of Cynefin to tap into everyone's experience, intelligence and creativity while continuously (re)answering six core questions: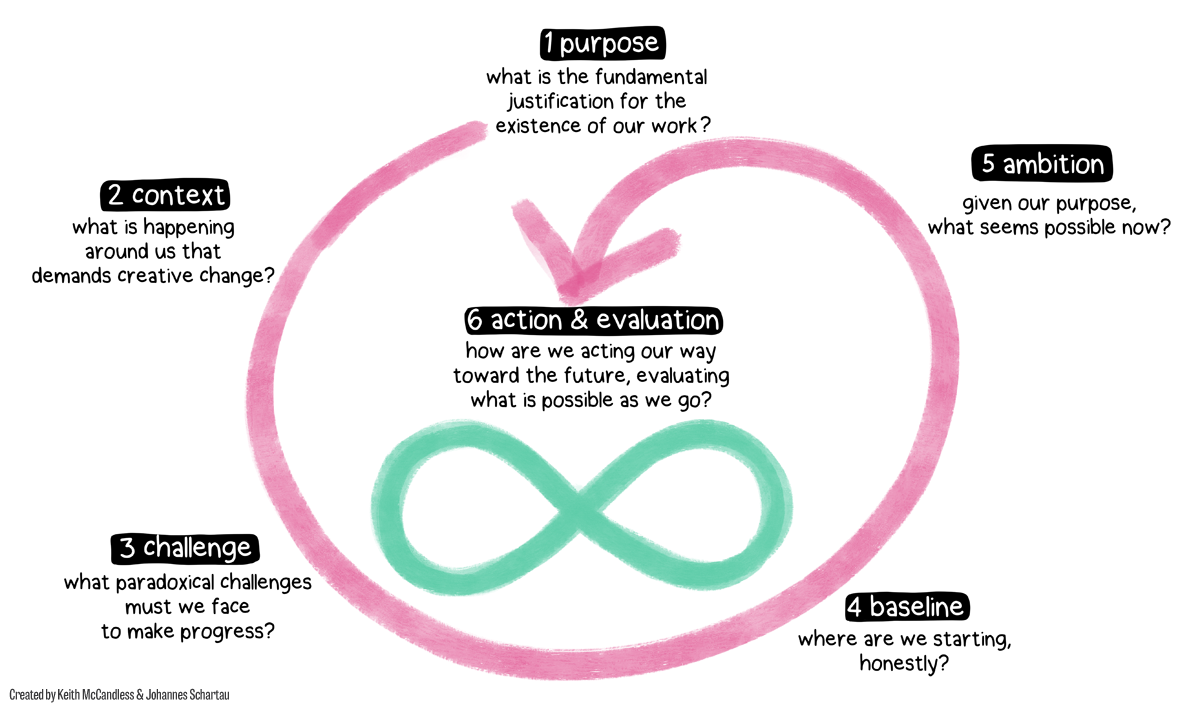 Liberating Structures
Strategy Knotworking makes use of carefully designed strings of Liberating Structures. This allows every voice and perspective to be included in shaping, owning and then applying strategy. Instead of doing this once or twice a year, Strategy Knotworking invites us to continuously re-arrange our understanding, activities, and plans by inviting each person to contribute their perspective on the core questions while exploring their own next steps towards achieving a shared, worthy purpose. Both individually and as groups, on any scale.
Intended audience
This workshop is perfectly suited for Scrum Masters, Agile Coaches, Product Owners and people in positions of management. Some basic experience with Liberating Structures is helpful.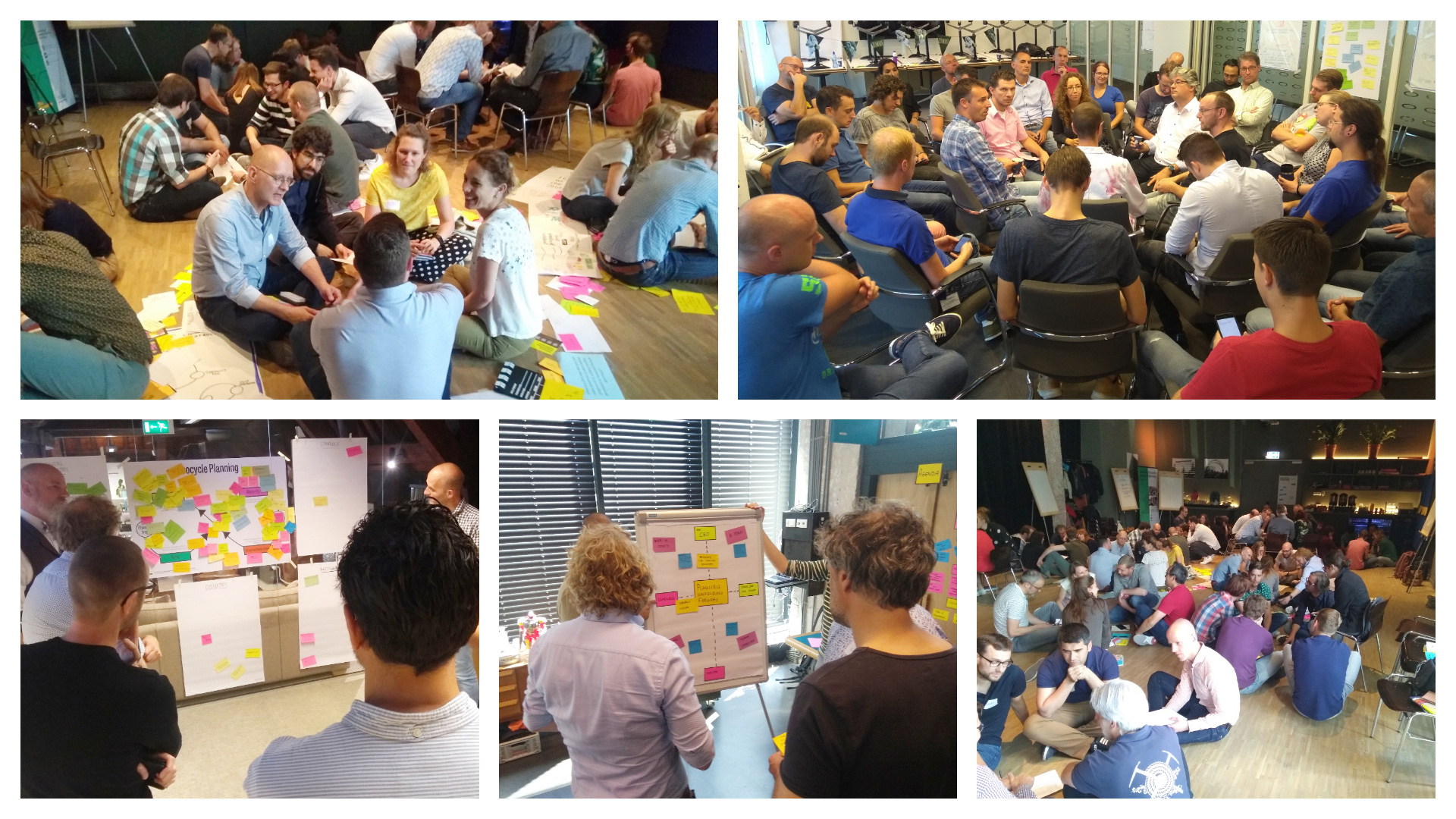 Overview of the program
We've invited LS Maestros Anna Jackson & Fisher Qua to experience how Strategy Knotworking works first-hand, with the purpose of enabling you to do implement it in your work. We will apply 'Strategy Knotworking' to spread Scrum as a movement in our organisations far and wide.
About the Design Team
The Design Team is responsible for designing and facilitating both days. The team consists of Anna Jackson, Fisher Qua, Barry Overeem & Christiaan Verwijs.
Tickets & Venue
Regular tickets are priced at €500,- (ex VAT & service fee). With our group discount, we happily encourage you to bring members of your organisation. Bring more than three people, and receive a discount of €100,- per participant. The same discount also applies if you are participating in our Scrum Master Learning Journey. All tickets include a luxurious lunch for both days and free drinks and bites throughout the day.
Can I Pay By Invoice?
We love simplicity. Booking through EventBrite is both simple, safe and fast. You also automatically receive a VAT invoice from us. If you are unable to pay - for example because others have to do this - we can send you a manual invoice. Please contact us at info@theliberators.com and let us know the name of your company, the address, a purchase order (when relevant) and the VAT-number when your company is EU-based. Because this process is manual and requires manual checks, we add an administration fee of €100,-. When your organisation requires vendor registration, longer payment terms, split invoices or signed vendor agreements, we add a complexity fee of €100,-. In other words, your organisation can save money by keeping things simple.
Further reading
Liberating Strategy by Keith McCandless and Johannes Schartau.
We don't like fine-prints either, but please make sure to check out our (short) Terms and Conditions for Training Services and Privacy Policy. They apply to all registrations through EventBrite, either done by you directly, by us on your request or a third-party on your behalf.