Description
Unleash innovation with the simple rules of Liberating Structures. Enable groups of any size to work at the top of their intelligence. Join us on December 10 & 11 in Amsterdam for a 2-day Immersion Workshop. Pioneers Fisher Qua, Anna Jackson and a local Design Team will let you experience dozens of structures first-hand.
About Liberating Structures
Liberating Structures offer a revolutionary solution to collaboration in groups. Invented by Henri Lipmanowicz and Keith McCandless, Liberating Structures are a set of microstructures (33 at the moment) that use a handful of simple rules to unleash and involve everyone - no matter the size of the group.
About the Immersion Workshop
On December 10 & 11, 2018 in Amsterdam, we will demonstrate the power of Liberating Structures during an Immersion Workshop. By immersing yourself in dozens of Liberating Structures, you will learn how to use them to help others work at the top of their intelligence and creativity.Click here for an impression from the previous workshop.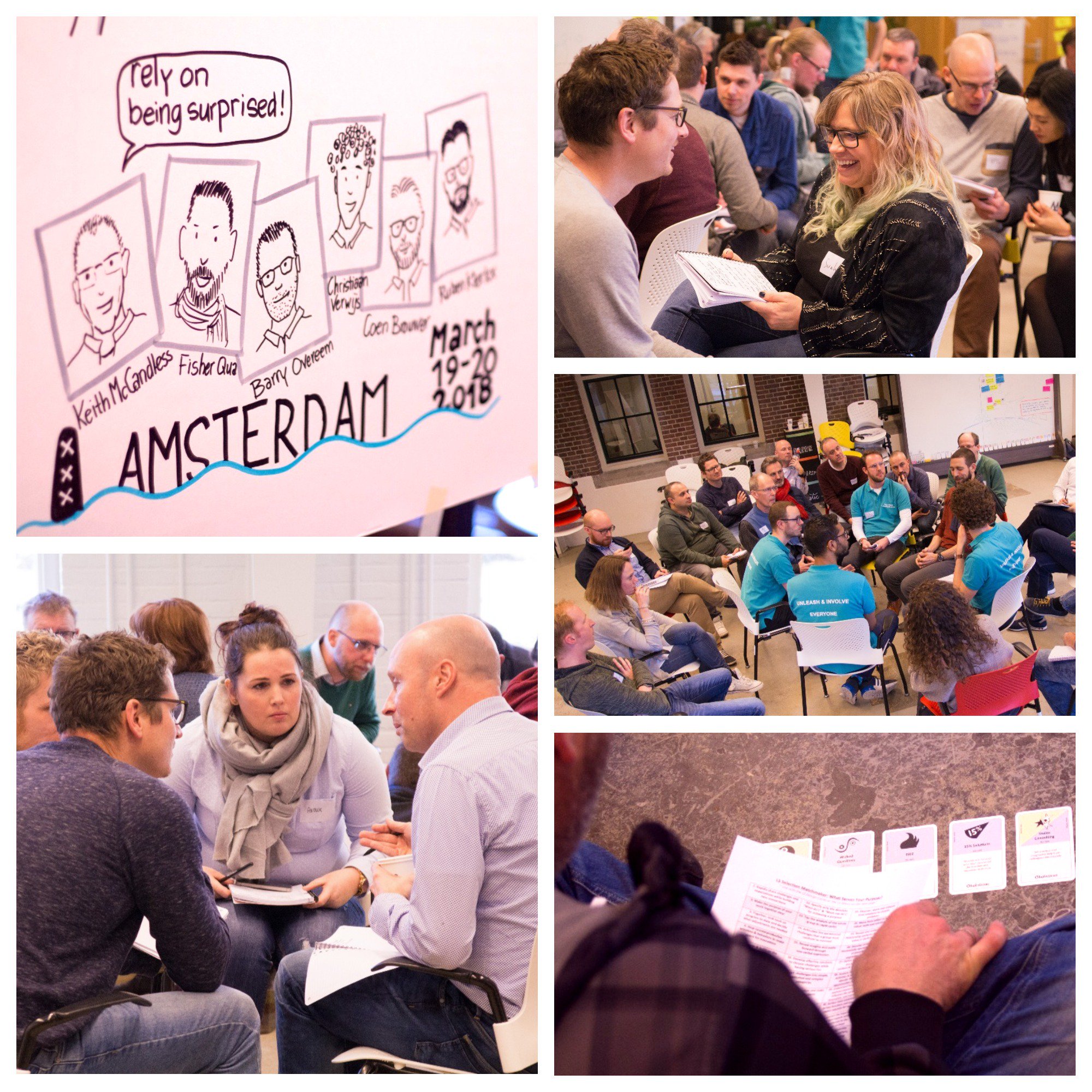 Design Team
The Design Team consists of LS-pioneers Fisher Qua& Anna Jackson and LS User Group-members Christiaan Verwijs, Barry Overeem, Ruben Klerkx, Rasheed Raya, Max Brouwer and Jordann Gross.
Tickets & Venue
All tickets include a luxurious lunch for both days and free drinks and bites throughout the day. The venue will be announced soon. We're aiming for Amsterdam.
The Fine Print: We don't like fine-prints either, but please make sure to check out our (short) Terms and Conditions for Training Services and Privacy Policy. They apply to all registrations through EventBrite, either done by you directly, by us on your request or a third-party on your behalf.