Description
Learn to unleash innovation with the simple rules of Liberating Structures. Enable groups of any size to work at the top of their intelligence. Join us for a 2-day Immersion Workshop and experience over 20 different Liberating Structures.
About Liberating Structures
Liberating Structures offer a revolutionary solution to collaboration in groups. Invented by Henri Lipmanowicz and Keith McCandless, Liberating Structures are a set of microstructures (33 at the moment) that use a handful of simple rules to unleash and involve everyone - no matter the size of the group. The picture below shows what it looks like when people are fully engaged - something that Liberating Structures make possible.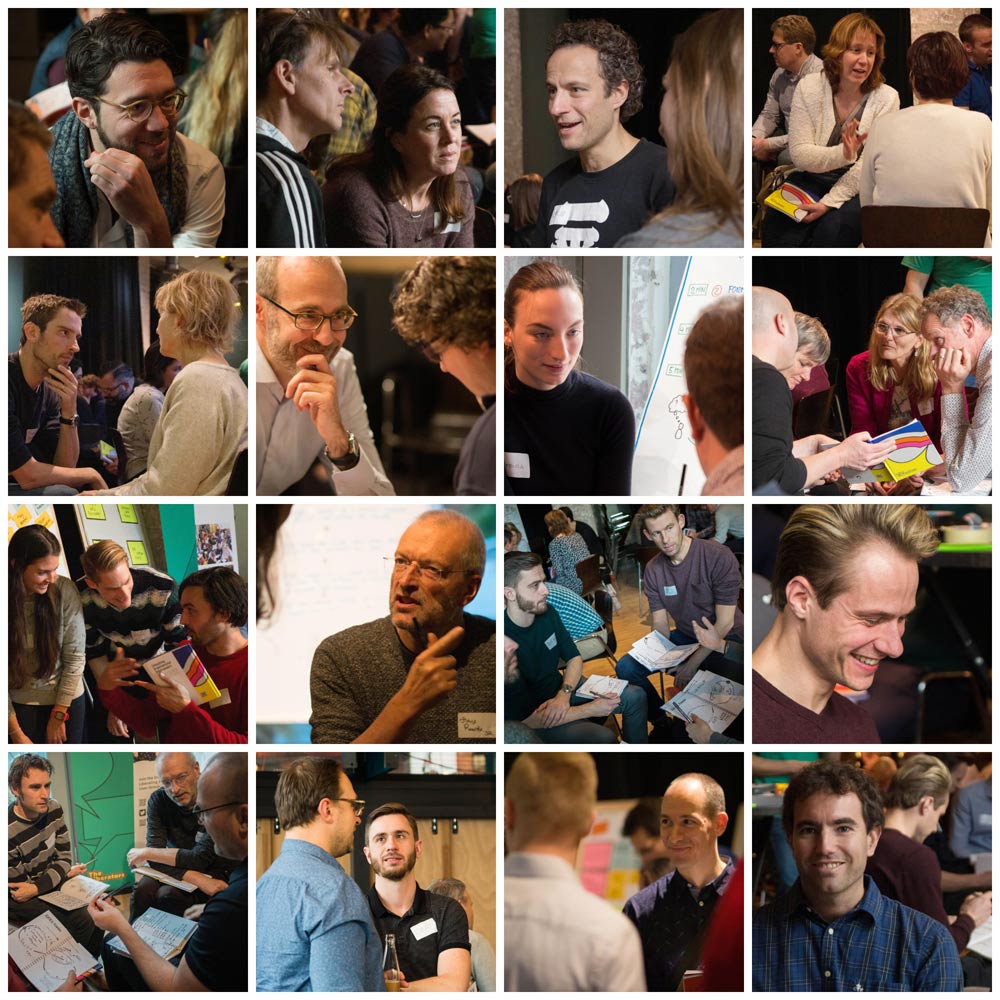 About Immersion Workshops
Immersion Workshops are designed to let you learn by doing. Each workshop is facilitated by a Design Team of between 4 and 6 people. They are purposefully intense, fun and inspiring. Immerse yourself and discover how they enable groups to work at the top of their intelligence. Immersion Workshops are intense, fun and inspiring experiences. Click here for an impression from the previous workshop.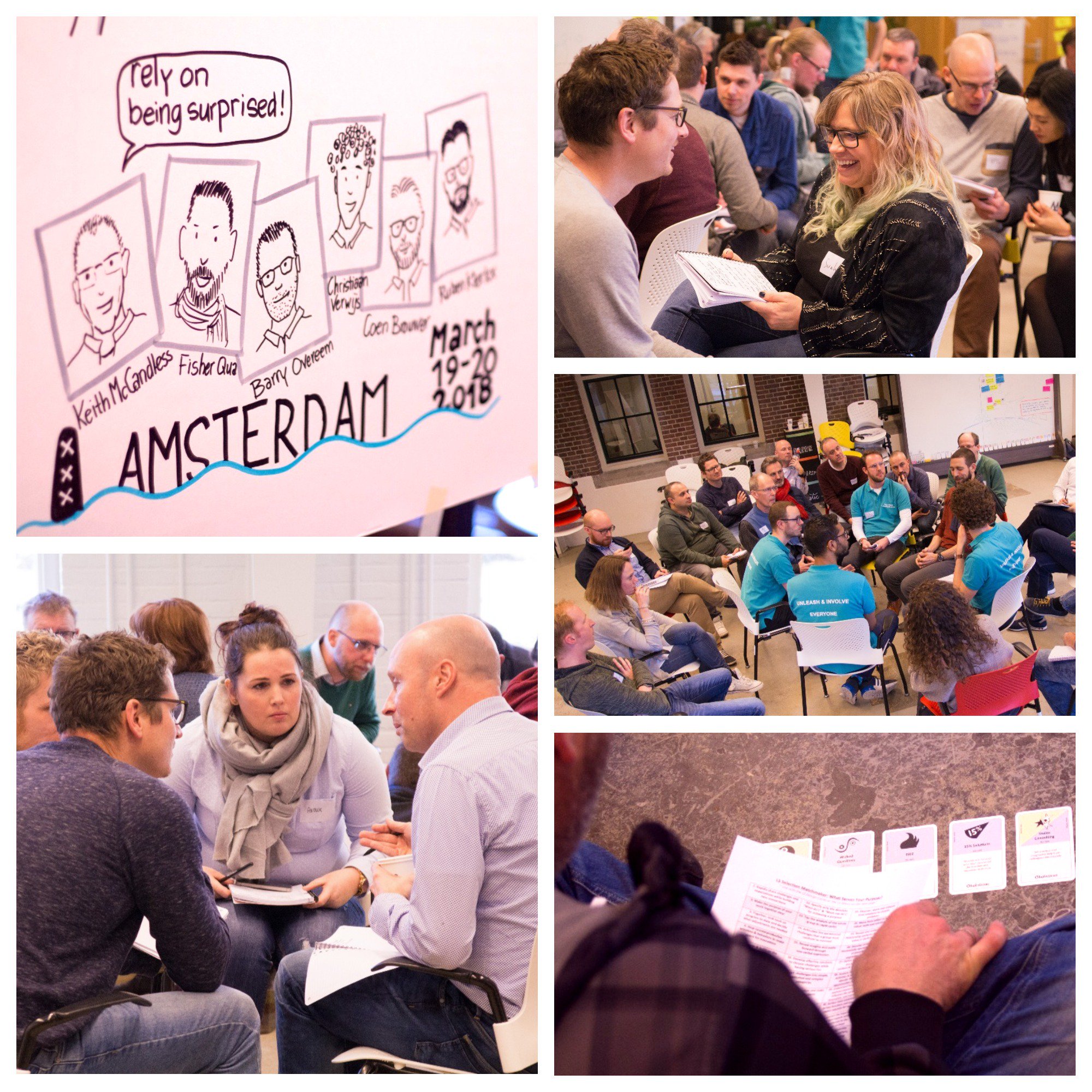 Design Team
Immersion Workshops are facilitated by a mix of experienced and beginning facilitators, usually between 4 and 6 people. Design Teams always consist of a mix of LS-pioneers and members from the Dutch Liberating Structures User Group (which will include Christiaan Verwijs, Barry Overeem). This event is organized by The Liberators.
Tickets & Venue
All tickets include a luxurious lunch for both days and free drinks and bites throughout the day. Please note that we haven't finalized the venue for 2020, but we're aiming for a location in Amsterdam.
Can I Pay By Invoice?
We love simplicity. Booking through EventBrite is both simple, safe and fast. You also automatically receive a VAT invoice from us. If you are unable to pay - for example because others have to do this - we can send you a manual invoice. Please contact us at info@theliberators.com and let us know the name of your company, the address, a purchase order (when relevant) and the VAT-number when your company is EU-based. Because this process is manual and requires manual checks, we add an administration fee of €100,-. When your organisation requires vendor registration, longer payment terms, split invoices or signed vendor agreements, we add a complexity fee of €100,-. In other words, your organisation can save money by keeping things simple.
The Fine Print: We don't like fine-prints either, but please make sure to check out our (short) Terms and Conditions for Training Services and Privacy Policy. They apply to all registrations through EventBrite, either done by you directly, by us on your request or a third-party on your behalf.