Description
Are you a frequent and enthusiastic user of Liberating Structures? Are you seeking a deeper exchange with other skilled practitioners? Are you looking for a place to deepen your learning and broaden your horizon? Join the Learning Gatherings!
The Purpose of this Gathering
The Learning Gathering exists to bring together experienced practitioners from the Liberating Structures community. We provide a space for sharing learnings, developing new initiatives and spreading Liberating Structures far and beyond. The Learning Gathering is an excellent opportunity to reflect on your own practice with Liberating Structures. This video gives you a good impression of the event.
This event is driven, structured and provided by participants. We assume that participants are deeply familiar with the repertoire of Liberating Structures, its underlying experience, and have experience with them in the field. If you have no or little experience, both for your benefit as that of others, we recommend that you join a 2-day Immersion Workshop instead (like ours or one in your area).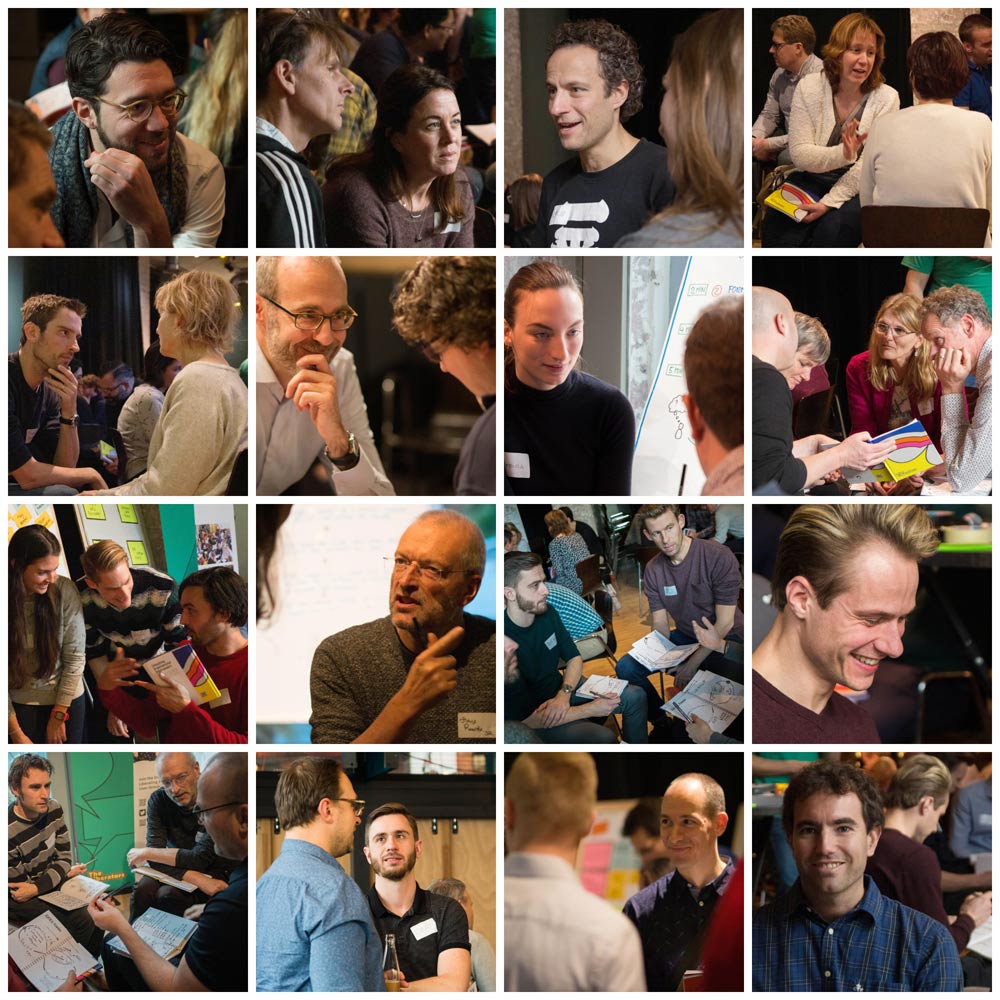 The Structure of this Gathering
The Learning Gathering is structured as an Options Space where participants determine most of the schedule and content. You are invited to suggest and host sessions on LS-related topics that you care about. Design Teams representing different User Groups and countries will host prepared strings during 'Integrated Tracks'. The community-driven nature of this event makes it an excellent opportunity to build connections, start new initiatives or work with experienced practioners from other countries.
The venue offers plenty of space for simultaneous sessions and separate rooms for casual networking alike.
In the months leading up to the event, you will have the opportunity to submit and promote topics you care about ahead of time to find fellow participants for designing and co-facilitating your String. Along with all your spontaneous ideas and learning needs, which might pop up during the gathering, you will find the right participants for your topic in one of our options space (a variant of Open Space Technology) slots.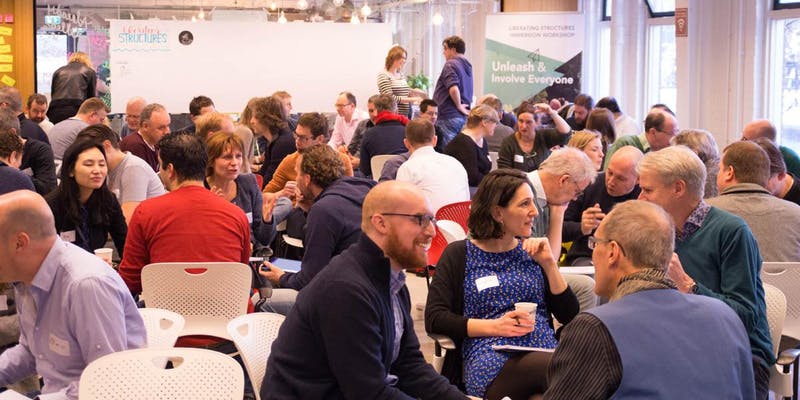 Tickets, venue & sponsors
The price of tickets is aimed to cover the cost, expenses and time required to organize this event.
More reading
Questions & Answers
Can I receive an invoice? You always receive a VAT-invoice from us for your ticket, no matter how you book your ticket.
Can VAT be reverse-charged? Unfortunately, no. Tickets for public events are exempted from VAT reversal. We effectively pay the VAT for you. You can reclaim the VAT from your invoice through your local tax agency.
How can I get to the venue? The venue is 20 minutes by bus or bicycle from Utrecht Central Station. You can rent bicycles at the station.
Where can I stay? The venue is 20 minutes by bus or bicycle from Utrecht Central Station. You can rent bicycles at the station. The nearest hotels are Holiday Inn Papendorp, followed by Ibis Hotel Utrecht. Or you can stay in a hotel closer to the beautiful old city center. The city of Utrecht is safe.
The Fine Print: We don't like fine-prints either, but please make sure to check out our (short) Terms and Conditions for Training Services and Privacy Policy. They apply to all registrations through EventBrite, either done by you directly, by us on your request or a third-party on your behalf.