Facebook announced the Libra blockchain token. Great for blockchain adoption, or an attempt at putting monetary control in corporate hands?
About this Event
A consortium of social media companies, banks, VC's, payment providers and other large technology and financial companies have announced Libra, a blockchain token with the goal to bank the 1.7 billion unbanked. Blockchain and decentralisation enthusiasts have vastly different opinions about how good, bad or ugly this is. We have found some leading experts in and outside of the blockchain industry to share some insights with you.
Livestream available here: https://www.youtube.com/watch?v=B0xzamLRylo
BerChain e.V. and Factory Berlin invite you to join for an evening discussion about Libra, the new 'Facebook' blockchain token: A great initiative to bank the unbanked, or a poor attempt and pseudo decentralisation?
Prepare your questions to the panels, and download the white paper here.
AGENDA (preliminary and subject to improvement)
18:00 Doors open
18:30 Welcome by BerChain and Factory Berlin, and high level overview of Libra.
18:45 Panel 1: Libra from an economic/financial perspective
19:30 Audience Questions
19:45 Break
20:00 Panel 2: Libra from a technical perspective
20:45 Audience Questions
21:00 Networking & Drinks
22:00 Closing
CONFIRMED SPEAKERS
Peter Grosskopf Stuttgart Digital Exchange
Peter Grosskopf is Managing Director and CTO of the Stuttgart Digital Exchange, a trading platform for digital assets such as crypto currencies and other tokenised financial instruments. Prior to that, he co-founded solarisBank AG and built up the banking platform as CTO. One of his focal points was also the blockchain topic. Here Peter established the business unit "Blockchain Factory" for solarisBank and headed it as Co-Managing Director. Before joining solaris, Peter was Chief Development Officer at the company builders Hitfox and Finleap and founded Zweitag GmbH, a software development company. Peter holds a Master of Science in Information Systems from the University of Münster and was a lecturer for Web Development and Web Engineering at the University of Applied Sciences Münster for two years.
John Calian Deutsche Telekom AG
John Calian is Senior Vice President at Deutsche Telekom AG, and the Head of the Telekom Innovation Laboratories (T-Labs) in Berlin, a group of some 300 experts & scientists (+ entrepreneurs) from a variety of disciplines, from more than 25 nations all working together at T-Labs. Additionally, Mr. Calian co-founded and leads all product development for the T-Labs Blockchain Group, a team dedicated to decentralization research and development.
Balázs Némethi aeternity Consulting
Balazs Nemethi is an invited expert for the World Economic Forum's Digital Identity Taskforce and has been a core contributor to the decentralized identity space. Taqanu, his former company, is focusing on advocating and creating solutions in the realm of self-sovereign identity for both in the developing and developed world. For his work around financial inclusion and digital identity for Refugees, he had the opportunity to steer the conversation and discuss frameworks that can work in the near future. He is a Principal at aeternity Consulting, a strategy blockchain consulting firm that specializes in delivering real-world solutions.
Dr. Mervyn G. Maistry Konfid.io
With an extensive background in digital strategy and innovation, Dr Mervyn G. Maistry provides a clear vision for the Konfidio Blockchain Venture Studio, and its role in building and accelerating decentralized enterprise solutions. After graduating medical school and working in paediatrics in South Africa, Mervyn has held numerous key positions at prestigious organisations, including COO at Deutsche Bank and Global Managing Partner at Accenture. He was also the Managing Partner: Digital Strategy & Transformation Lead at EY.
Julian Leitloff Fractal
Co-founder & CEO at Fractal, a compliance onboarding for the Web 3.0 with a focus on user experience and re-usability. For his previous company, Julian was named among Forbe's 30 under 30 in 2016. Julian worked at Deutsche Bank and is a Zeppelin University graduate.
Christoph Brück Next Big Thing
Christoph Brück started his career as a corporate lawyer specialised in M&A and venture capital/financing. In 2015 he was Co-Founder of the Naga Group AG and served the company as Executive Director. As such he was responsible for the IPO of the company in 2016. Beyond his involvement at Naga, Christoph also was Co-Founder of the BITA Indexes, was the CEO of Switex GmbH and is an active Business Angel and Seed Investor in various companies. With his extensive experience, Christoph Brück now is a Member of the Board and holds the position of CFO at Next Big Thing AG.
Artiona Bogo SAP Blockchain
Artiona Bogo is a Software Engineer and Business Development Manager at SAP Blockchain, the team behind blockchain-based solutions for SAP customers and partners. Artiona helps large enterprises reimagine cross-company business processes with Blockchain so as to unlock business value, as well as evaluates new tech relevant to SAP's Blockchain service offering. Being an active member of the Berlin-based Blockchain ecosystem, Artiona runs the Hyperledger Meetup Berlin, focusing on strengthening the ecosystem around Distributed Ledger Technologies. Earlier, Artiona acted as Product Quality and Customer Readiness Program Manager at Hewlett Packard Enterprise. Artiona holds a MS/Diplôme Grande École in Management from ESCP Europe as well as a double MS Degree in Software Engineering from TU Kaiserlsautern and Freie Universität Bozen-Bolzano.
Björn Wagner Parity
Prior to Parity, Björn gained extensive expertise in the fields of industrial automation and digitization. Currently serving as Chief Commercial Officer, Björn is driving the company's commercialization, partnership and product efforts. He holds a MSc. in Mechanical Engineering from RWTH Aachen University and studied at the University of California Santa Barbara as well as Hong Kong University of Science and Technology among others.
Diana Rees zkSystems (moderator)
Diana Rees is CEO and Co-founder of ZkSystems, a blockchain infrastructure layer which enables equipment as a service and automated smart factories. She is a serial entrepreneur, who has founded two startups previously to ZkSystems and made an exit with her last startup three years ago. After her exit, she worked as a managing director at a software development agency. She has also taught MBA courses on Digital Economy and Entrepreneurship at universities and top business schools in Germany. She originally started her career in China and is fluent in eight languages.
Markus Franke Celo
Markus heads Celo's European operations and works on protocol economics and stability. Markus is an economist, prior to joining Celo he worked as multi asset portfolio manager and investment advisor at Allianz Global Investors. Before that, he started his career in the financial industry at Merrill Lynch International and J.P. Morgan Securities. He earned a PhD in quantitative finance from Ludwig-Maximilians-Universität München and Columbia University.
Clement Bihorel Next Big Thing AG (moderator)
With a background in economics and business administration, Clem first held an analyst & business development position at Braintree before falling in love with blockchain tech. As a student, Clem worked on a blockchain-based micropayment solution for content monetization. He then worked for the data-trading platform Weeve as a cryptoeconomics researcher before joining Next Big Thing AG as blockchain analyst in 2018, where he now drives the development of blockchain-based business models.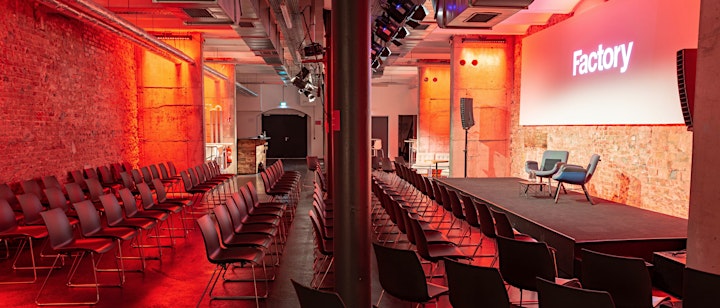 About BerChain
BerChain e.V. is a member-led, non-profit association aimed at connecting the Berlin blockchain ecosystem amongst itself, amongst other players like politics, academics and to promote Berlin as blockchain capital. BerChain maintains an ecosystem overview and event calendar of blockchain events in Berlin. berchain.com
About Factory Berlin
Factory Berlin is an international community of innovators and changemakers who empower each other to create, share, and disrupt. Inspired by Andy Warhol's famed Factory in New York, Factory Berlin brings together the brightest minds from tech, politics, arts, and science into one dynamic and collaborative ecosystem. Our members' extraordinary drive for innovation impel them to become the opinion leaders of tomorrow. factoryberlin.com