About this Event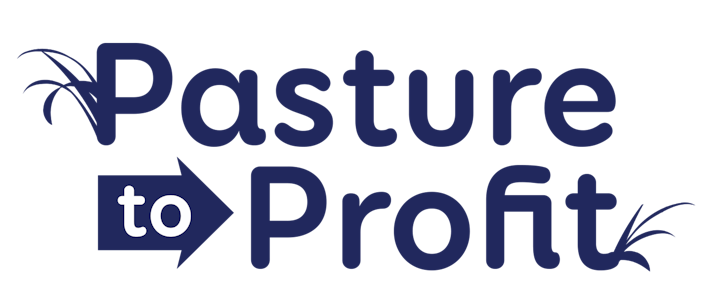 LIC has chosen Lincoln University Dairy Farm to help frame the Pasture to Profit Conference 2019. LUDF demonstrate responsible profitable dairy farming within NZ, having executed profitable system change under enforced environmental restriction. We believe they have a strong message to deliver to farmers worldwide, one which is achievable for leading and progressive farmers.
An informed line up of UK farmers and speakers will support LUDF by presenting their own strategies and knowledge as to how you can adapt and ensure long term sustainable profitability under changing environmental pressures.
Morning Session 1: Production Systems, where can I find the extra 10%?
Production systems, soils, grass and cows
Ron Pellow – national manager farms, AgResearch NZ: Changes in Lincoln University Dairy Farm's production system
Dr Elizabeth Stockdale – head of farming systems at National Institute of Agricultural Botany - Soils: Are We Missing a Trick?
Natalie Howes – consultant, AbacusBio - Genetic Indices: Unlocking the Potential
Morning Session 2: What tools turn grass and milk into profit?
Monitoring, bench marking and lean farm management
Ron Pellow – Profitability Through System Change
Euryn Jones – Regional agricultural director HSBC - Banking the Change
Dr George Fisher - Independent consultant; George Fisher Consulting
David Homer – Chisbury Lane Farm, Wiltshire - System Change & Expansion: Where was the money made?
Afternoon Session 1: Are you ready to ride the Environmental Wave?
Understanding where environmental regulation may impact you
Ron Pellow – Our Why – Demonstrating industry responsibility
Grace Whitlow – AHDB knowledge transfer team on environment and buildings
Paul Tompkins – Southacre Farm, Yorkshire, NFU vice dairy chair; AHDB ambassador; Chairman of Dairy Environmental Issues Group
Afternoon Session 2: Ideas on Herd Improvement within a TB herd
Ed Friend – Bridgemere Farm; Cheshire - Farmer/Vet
John Bennett, TB advisory service and farmer
New Zealand Trade and Enterprise (NZTE) will host a free on-farm meeting on Tuesday 15 October before the pre-conference networking dinner, with thanks to Pilkington Farms. Visitors will need to join a bus at Stoneleigh Park to travel to the venue at 2pm. Preference for tickets will be given to those attending the conference on Wednesday 16 October. See an article on the farm below.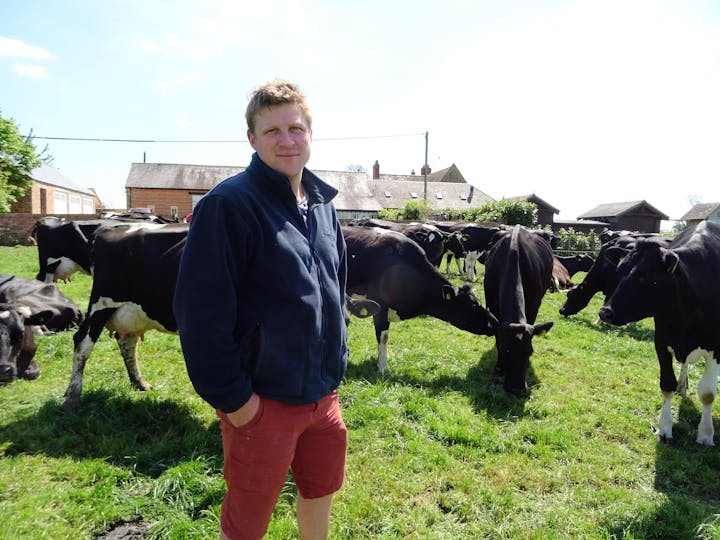 Welcome to Pilkington Farms, a three-farm family set-up that runs over 1200 dairy cows and 669 heifers on a total of 744 hectares.
Run by father Mark, wife Hilary and son Matthew, the farm we will be visiting is Church Farm in Sherbourne, Warwickshire. Close to the M40/A46 junction, this is a tenanted farm with a total of 326 acres and 300 milkers, and since the farm was taken on a 20-year Fixed Farm Tenancy in 2015, the family has faced many challenges.
"It was a very run-down unit supporting just 70 cows with grazing and arable when we took it over," says Matthew. To date they have invested over £400,000 in infrastructure, cows and land, something that wouldn't have been possible without the confidence of a 20-year tenancy.
The family has been committed to LIC genetics for the past 15 years and is looking to breed fertile Holstein/Fresian cross cows that average about 500 kgs in weight and return a minimum of 85% of their body weight in milk solids.
As a business they are block calvers, with Church Farm on a spring system, believe strongly in the value of rotational grazing, aim for an extended grazing period from February to November, and want low maintenance cows.
These elements, they say, simplify feeding, lets them manage the cows as one group, helps people movement in peaks and troughs, lowers the need for veterinary intervention, and aims to shorten the winter and costs.
Our farm visit will begin from Stoneleigh Park (site of our conference the following day) where a coach will leave for Church Farm at 2pm.
On arrival at the farm we will see and discuss:
• How finances have been managed to ensure a smooth transition and growth;
• How grass is managed throughout the season and a grazing plan followed;
• Explore the challenges of farming very close to an urban environment;
• Look at how LIC genetics have shaped the future of the herd;
• Discuss the family's different approach to employing – and keeping – quality farm staff.
Looking for a hotel to stay in for our conference?
There are limited rooms still available at Stoneleigh Park Lodge ( 024 7669 0123) or try the Ramada Inn (01926 858331) which is approx 2.5 miles from the conference site.