Follow in the footprints of Agent 007 as we take in those James Bond movie site locations on the streets of Westminster .
About this event
London without espionage is like tea without cake. Deceit woven in political conspiracies, thrilling car chases, gadget workshops spewing crazy innovations and double agents with looks that kill. So if you're a die-hard fan of Ian Fleming's novels and the Broccoli franchise's motion picture blockbusters - this is a tour "For Your Eyes Only".
Tread the mean streets of London and be part of a glorious 55-year legacy of spy thrillers. Relive your favourite spy flicks and their lead characters with an accredited London Private Tour Guide who is a pro at the 007 theme.
Your mission 'On Her Majesty's Secret Service', should you choose to accept it, is to step into the shoes of Sean Connery, George Lazenby, Roger Moore, Timothy Dalton, Pierce Brosnan and Daniel Craig with your very own Special Agent. Snoop in on many mystery locations with fact-filled commentary and stand-up presentations. Prowl around the real-life world of secret service on Westminster, Whitehall and Downing Street. Get up-close-and-personal with the fictional legend that is James Bond. Play out your fantasy because "You Only Live Once"…es Only".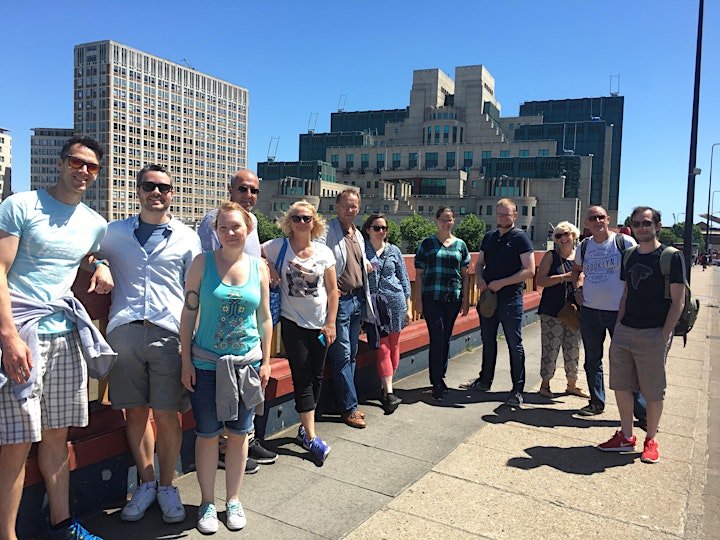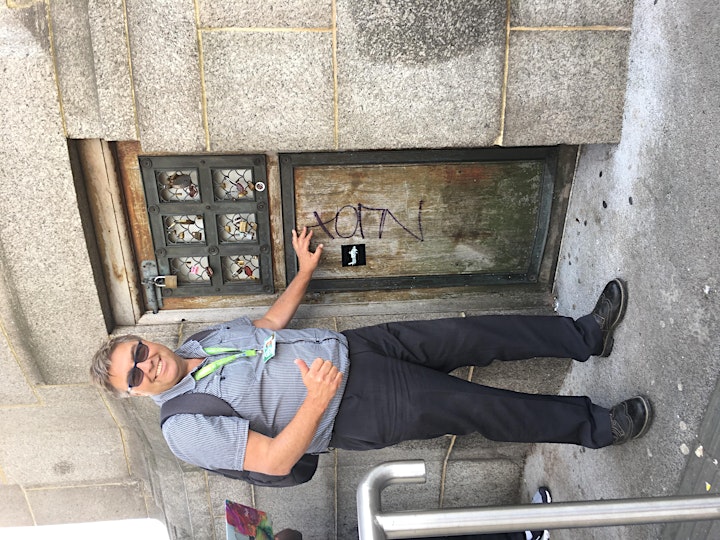 Organiser of Licensed to Thrill! James Bond Walking Tour in Westminster
On my Tours or Day Excursions you will feel the passion I have for London.
Perhaps we have met already by courtesy of the Travel Channel or another TV network - but I would like to invite you to meet me in person to see for yourselves my enthusiasm for showing travellers around MY place of birth, MY home for most of my life and now MY place of work.
Key interests have history at the top of my list - and because film, music and literature also appeal I have included these themes in my speciality tours.
My greatest passion of ALL is Millwall Football Club, and I have now been supporting the Lions since my Dad took me to my first game as a 7-year old in 1964.
I am an ex-London Taxi Driver, having passed 'The Knowledge of London' in 1987 - stringent training, for a test, which is among the hardest to pass in the world, and has often been described as 'having an atlas of London imprinted in your brain' - it is the equivalent of a university degree.
I am one of a very small groups of cabbies to become a London Taxi Tour Guide (accredited by the City University) and am an Owner Partner of 'Black Cab Heritage Tours'.
I am also a qualified 'City of London Guide Association Lecturer' and 'City of Westminster Guide Association Lecturer'.
In 2017 I was proud to be shortlisted for 'Luxury Travel Guide of the Year' award and in recent years have featured on the Travel Channel.
I try to make sightseeing informative, interesting, fun and entertaining for both first time visitors, regular tourists or even locals.
Please contact me without hesitation questions, and allow me to put together a customized bespoke schedule together for you.
My credentials:
Completed 'Knowledge of London' 1987 to become Licensed London Taxi Driver
Taxi Driver Guide (accredited by the City University) 2009 Pass
Foundation Course for London Guiding 2009 Pass
City of London Guide Course 2010 Pass
City of Westminster Guide Course 2012 Pass
Guide accreditations from City University and University of Westminster
Hospitality Driver London Olympics 2012
Online Tourism Academy Course 2018 Pass
Member Worshipful Company of Hackney Carriage Drivers
Freeman of the City of London
Member Institute of Tourist Guiding
Member City of London Guide & Lecturers Association
Member City of Westminster Guide & Lecturers Association
Member 'London Historians'
Founder member 'Discover Medical London'.
Educator Taxi Guide Training Course
Educator Black Cab Heritage Tour Guides
Level 3 Award in Education and Training City and Guilds of London Institute
Shortlisted European Luxury Travel Guide 2017
TV credits include Travel Channel
Blue Badge Training Course 2018/19
Royal Volunteer Service UK NHS
Health and safety of my guests is a top priority and I have put in place extra special measures for all future tour activities:
* Safe distance exists between guests and myself – encouraging the current minimum 2 metres set by government guidelines
* Masks or face coverings are encouraged to be worn by guests
* Presentation stops where possible will be conducted in quiet open air locations - away from crowded hotspots
* Frequent comfort stops for washing and sanitising hands throughout each service
* Hand sanitisers available to all guests at all times while on tour